The World Influencers and Bloggers Awards is returning in May to coincide with the Cannes Film Festival, while a new World Influencers Forum is being held in Monaco. Event creator Maria Grazhina Chaplin tells us more.
The World Influencers and Bloggers Awards was launched in 2019 as a way to showcase the biggest online and social media talents, as well as today's up and comers, from around the globe.
The event, which takes place at the same time as the world famous Cannes Film Festival, brings together names from the blogging and social media worlds, many of whom gain celebrity status in their own right, with the intention of giving them more notoriety and expanding their audiences.
"The aim of the World Influencers and Bloggers Awards is to honour the remarkable talents in various domains and to award the best opinion leaders and bloggers from all over the world," says event creator Maria Grazhina Chaplin.
To be considered, the candidate must fill out an online application, choosing between four levels depending on their number of followers, starting with a Junior Blogger, whose readership is between 1,000 and 10,000, up to an Influencer, whose followers exceed 500,000.
Then they choose what genre they fit into, the categories are broad and include lifestyle, entertainment, travel, kids, food, animals, fashion, family, beauty and fitness. The application process finishes with choosing which social media platform the blogger primarily or prefers to use for the contest.
After the candidates have applied, their applications will be reviewed by a panel of judges who have been tasked to narrow down the list and select the best of the best based on certain benchmarks and standards. The judges are themselves established influencers, businesspeople, critics and philanthropists, and include 2019 WIBA winner GianLuca Vacchi.
"There are a few main criteria of selection," explains Chaplin. "First of all, it's the importance of the message conducted by the blogger, then professionalism (quality of the posts, authenticity, etc.), of course, the genuineness of the influencer (activity, relationships with followers, etc.) and engagement, also influence ability, according to qualitative analysis of the comments, and sustainability."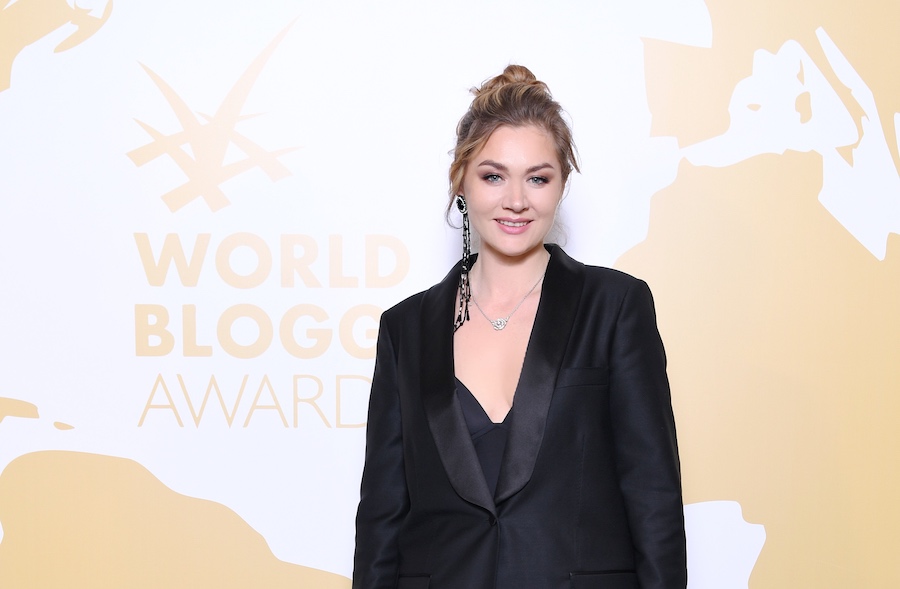 The blogging and influencer world may seem a bit remote to the older generations, but for the young, it is a part of daily life. They look to these people for advice, commentary, and guidance. New businesses are being built up around influencers, and they are often treated like rock or film stars.
"There are production companies, advertising agencies, and managers who work only with Influencers. Influence marketing is a separate branch in companies. There are agencies that work with YouTube, educational platforms for influencers, etc., and we are the first who organised the Forum and Exhibition for the industry," says the Ukrainian native.
This year, Maria Grazhina Chaplin is also organising the first World Influencers Forum in Monaco alongside the awards, which she says "is devoted to bringing together influential personalities, creators, activists, brands, productions, and advertising agencies from all over the world to cooperate across industries and borders to share ideas, information, and innovations."
It's one thing to hold an event, it's quite another to have it well-attended. For an awards ceremony to be noticed, location and timing are everything. Ms Chaplin has strategically built WIBA into the schedule of one of the world's most glamorous places during its most enticing time of year. Timing it around the Cannes Film Festival and in the Côte d'Azur was no accident.
"It's the hottest season in Europe of the year, the highest concentration of stars, celebrities, and media in one place at the same time," she enthuses. "All these factors give everyone a great opportunity to unite several aims of their trip together. People from all over the world and from all continents will come to participate in both the Cannes Film Festival and World Influencers and Bloggers Awards."
Meanwhile, part of the proceeds from WIBA 2022 application fees will go to the charitable association The Diana Award, which gives young people aged nine to 25 special accolades for social action or humanitarian work. The award was set up in memory of Diana, Princess of Wales, with a niche being an anti-bullying campaign. This tie-in with WIBA is natural due to the rise of online bullying, which particularly affects those with high-profiles in that world.
"The Diana Award Anti-Bullying program is crucial when it comes to digital space and social media," says Chaplin, "because bloggers and influencers get a lot of hate and bullying during their activities, and they are very weakly protected from it."
Despite the pitfalls, becoming an influencer is an attractive option for those passionate about a topic, who have good writing skills and a drive to succeed. Even with all these attributes, it's a tough world to break into.
What is Maria Chaplin's recommendation on finding a place in this super competitive realm?
"My advice for beginners is to choose your strongest side and the topic you are an expert in, and do everything professionally from the start, because it isn't that easy to become a blogger by chance nowadays. There are far fewer amateurs in the field. And the main point is to respect the principles of communication culture."
Top photo by Daniele Venturelli/Getty Images