Prince Jacques and Princess Gabriella were joined by their aunt Princess Stephanie and cousins for the family's annual Christmas gift giving tradition at the Palace on Wednesday.
The Court of Honour was filled with Christmas cheer, carols, Santa and even circus acts in a festive celebration organised specifically for Monaco's youngest citizens.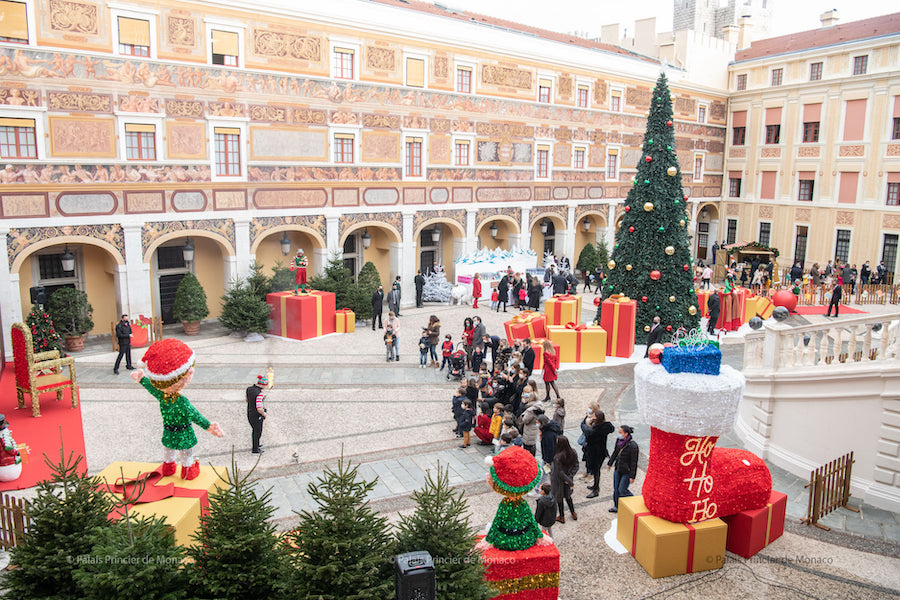 The annual event was started by Princess Grace and Prince Rainier to nurture the bond between the Princely family and the local community.
In the absence of Prince Albert and Princess Charlene this year, Princess Stephanie took the lead and joined her children Louis Ducruet and Camille Gottlieb, as well seven-year-old twins Prince Jacques and Princess Gabriella, in handing out the gifts to each child.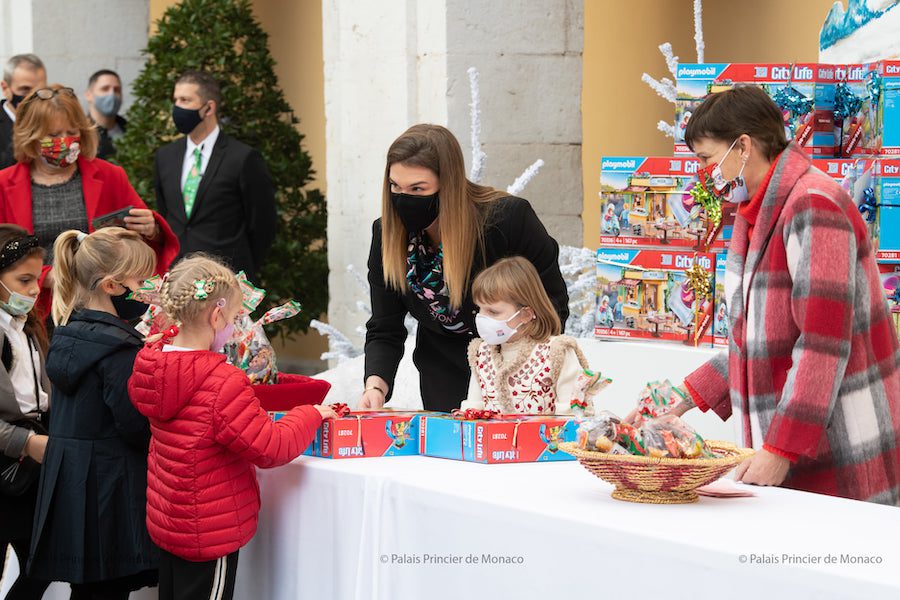 Held under strict health protocols, the Palace was determined to push ahead with the beloved Christmas tradition, which rewards young Monegasques aged between five and 12 with gifts, entertainment, and an opportunity to meet the Princely family.
The night before, Prince Jacques and Princess Gabriella joined their father Prince Albert for the film premier of 'Naïs au Pays des Loups' hosted by the Prince Albert II of Monaco Foundation.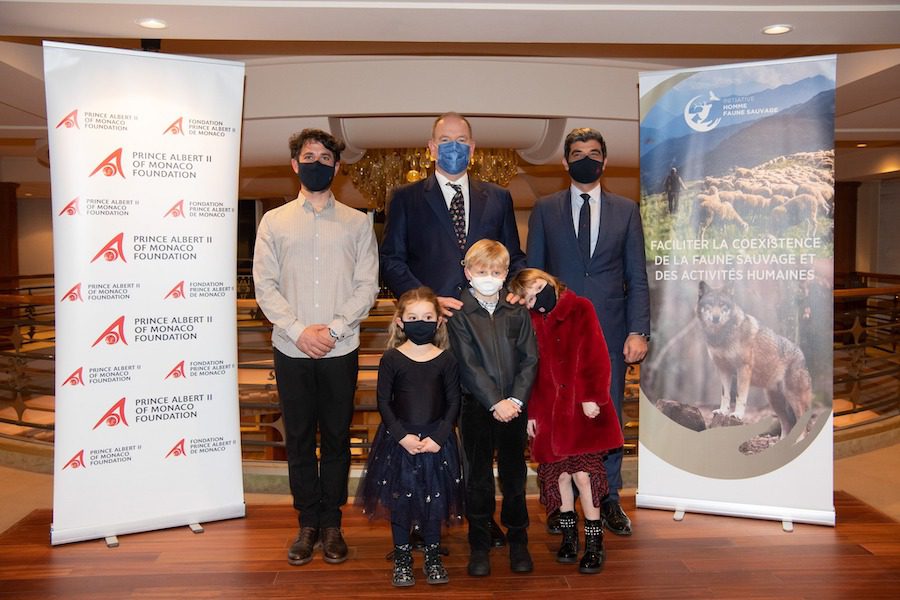 The Principality is eagerly awaiting the return of Princess Charlene who, as Prince Albert revealed last month, is seeking treatment for "emotional and physical exhaustion" following a 10-month absence in her native South Africa.


Photos: Eric Mathon – Frédéric Nebinger/Prince's Palace