A new exhibition entitled Extensions at Sea in Monaco attempts to explain how and why the Principality has expanded its territory through sheer force of will, carving out land where only sea once existed.
The Principality of Monaco was always going to find space an issue. With a total area of 1.5km2, the country first grew upward, then, at the end of the 1950s, plans began emerging for it to grow outward.
An ambitious proposal by Prince Rainier II, the "Builder Prince", was formed to expand the Principality from 1.5km2 to 2.1km2 in a quite audacious way. The Prince wanted to grow his country by reclaiming land from the sea.
Now, an exhibition documenting this colossal undertaking, on the eve of completing a second territorial expansion, has opened. Called 'Extensions at Sea in Monaco', and put on by the Department of Cultural Affairs, the photography exhibition shows to what extent this conquest of land from the water was a "geopolitical, social, urbanistic, technical, ecological and human epic".
"The first significant space gains were made first on land with the burial of the railway lines which then crossed the country. But the most extraordinary land conquests will be at sea," says the exhibition curator, Björn Dahlström. "To do this, the Prince surrounded himself with daring teams that he consulted over the decades, in a free and ambitious, even futuristic approach, in line with the ambient optimism and modernism of the post-war period."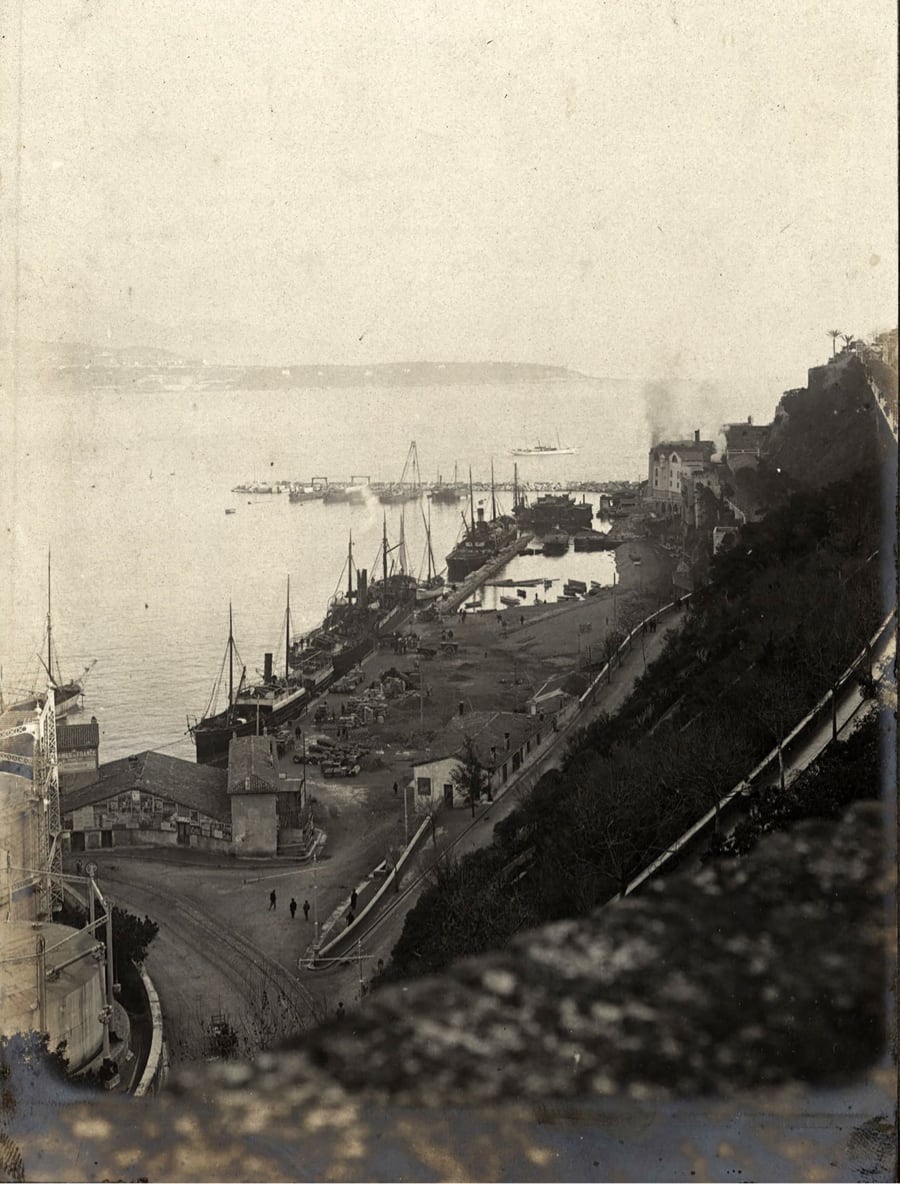 Much of the land we take for granted today was once coastline. Larvotto in the Portier area and the median hosting the Summer Sporting in the east, and the creation of the Fontvieille median in the west were all part of this initial land reclamation project.
The Portier-Larvotto section was first, spanning from 1954 to 1961 creating new terrain then artificial beach. Starting in 1965, the bay in Fontvieille was drained and dried, creating land and a new protected marina. This project lasted until 1971. 
"Monaco then experienced a territorial revolution. All these projects permanently changed the physiognomy of the Principality by increasing the territory from 150 to 202 hectares," adds Björn Dahlström. "These extensions allowed the development of the country, but above all gave it the attributes of a truly modern nation finally made possible thanks to these spaces, and the creation of new housing of course, but also and above all, new services and industries." 
Another expansion in the Portier district is currently being carried out by Prince Albert II, which will see another 0.06km2 added to the country's size with a delivery date in 2025.
The exhibit will run from 15th October 2021 to 2nd January 2022 in the Exhibition Room at Quai Antoine 1er.


Photo source: Department Cultural Affairs