Have you ever wanted to travel to an international space station? Well now you can. During Grand Prix weekend, two astronauts came to Monaco and shared details of private space tourism, now available thanks to their company, Axiom Space.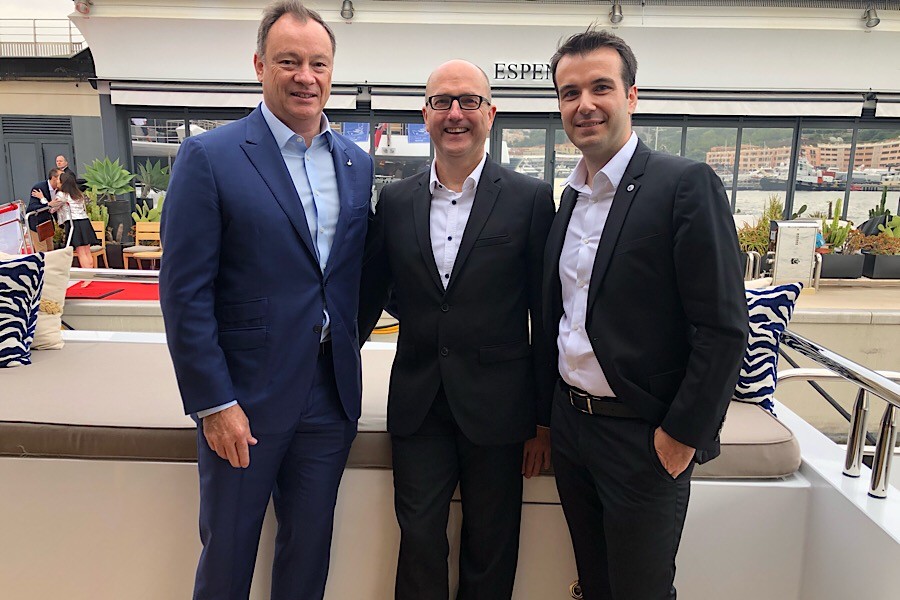 On a yacht docked beside Monaco Yacht Club on Friday 24th May, an other-worldly experience was described by two astronauts. Onboard Motor Yacht Skyfall, Nicholas Frankl, whose company My Yacht Group hosted a tech event where the astronauts spoke, introduced them by telling a story.
"Imagine you are standing on the space station, strapped into an arm that is about 100 feet away from the station, suspended in a suit, attached to the shuttle. Below you is Earth." Mr. Frankl told the story of being in space, as described by Michael Suffredini just weeks earlier in Monaco.
Mr. Suffredini is a former astronaut and CEO of the company Axiom Space. Together with Dr. Kam Ghaffarian, they have 60 to 70 years of human space flight experience between them. Their company offers the first opportunity for regular people to fly into space.
Right now, the International Space Station is circling above our planet. The huge spacecraft is about the size of a soccer field, according to Mr. Suffredini, who helped build it. Run by 28 countries, and having cost $100 billion to build, it is today's newest tourism destination. It is 400 kilometres above earth and has been the home to professional astronauts from 15+ nations. But only seven private individuals have ever been able to visit; most spacecraft are currently being run by government institutions, which creates limited opportunities for regular people.
Because Axiom Space is a private company who uses rockets from Space X to move their own spacecraft, individuals can now have the life-defining moment of space travel. During the presentation, images were shown of the Aurora Borealis above Finland from space, with visions of unearthly lime green light shining on our jewel of a planet.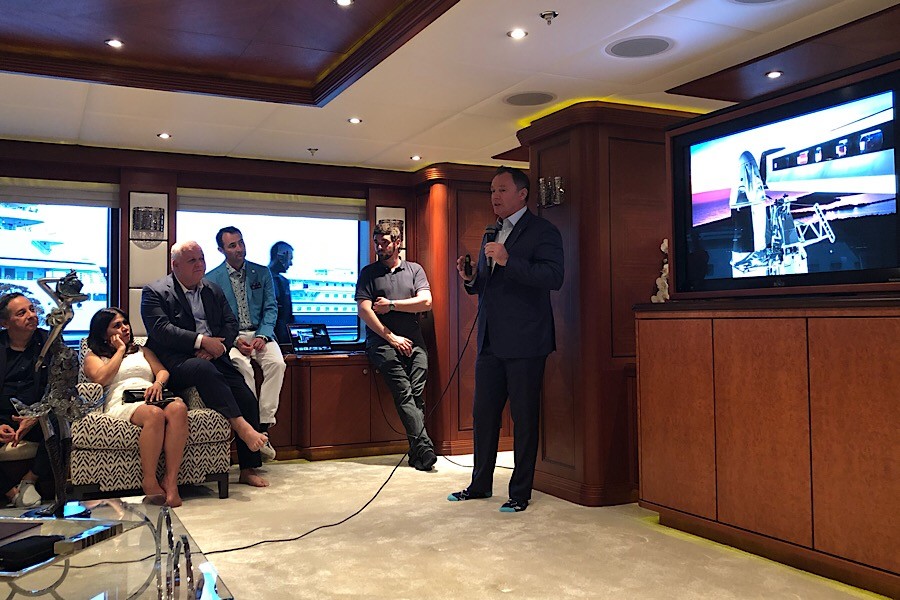 For 10 years, Mr. Suffredini was international space station program manager, and interviewed every astronaut that went to space before and after their journey. They all had what he called a life defining, spiritual moment. He described the experience of the rocket stopping, and microgravity setting in, seeing our planet with the darkness of the universe in the background, as an opportunity: To be inspired by a beautiful blue planet with a fragile thin atmosphere, countries free of borders, filled with individuals sharing the planet.
"You don't see borders. You don't see dogma," said Mr. Suffredini.
He hopes that the people who take this journey will be inspired to make change on earth upon their return.