Monaco's President of the National Council, Stéphane Valeri, led a delegation from Monaco to the European Conference of Presidents of Parliament last week in Strasbourg where he again pushed for full membership into the Council of Europe.
Mr Valeri has been lobbying since 2003 to include Monaco as a full member of the Council and reminded those at the meeting of the elected representatives' active and consistent participation in each session.
Talks were aimed at discussing the contribution of Parliaments in the UN 2030 program, including putting in place sustainable development goals, fighting corruption, and the rise of harassment against women.  
The Council of Europe, which is a completely separate entity from the European Union and is in no way under its jurisdiction, is an organisation seeking to protect democracy and human rights by encouraging cooperation on legal, cultural and social issues amongst member states.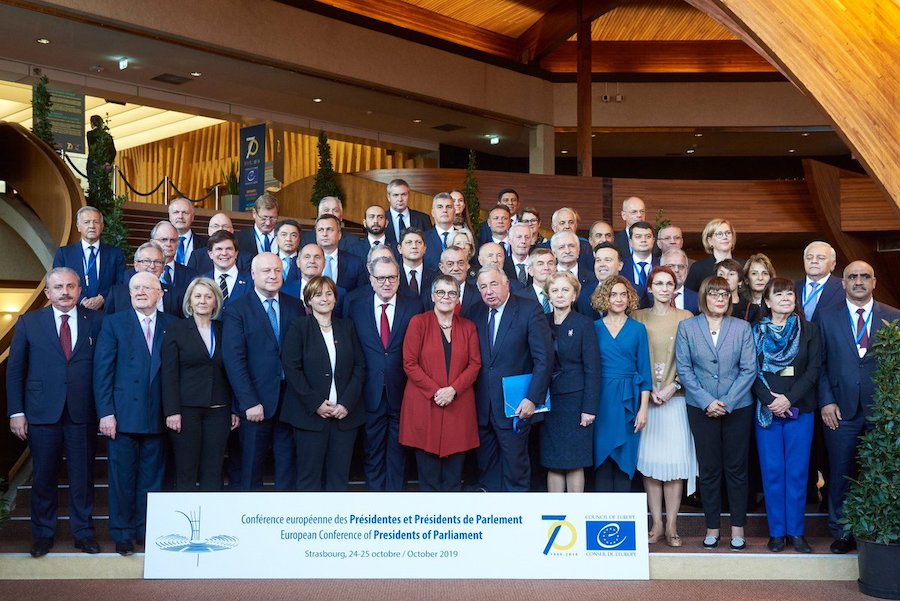 Whilst in Strasbourg, the Principality's reps met with the Presidents of the Assemblies of the Nine Small States ahead of their scheduled meeting in Cyprus in late November. The states have banded together to ensure the concerns of smaller nations are not overlooked. In addition to Monaco, the other member countries are Andorra, Cyprus, Iceland, Liechtenstein, Luxembourg, Malta, Montenegro, and San Marino.  
More than 300 representatives attended the meeting, including 60 presidents from 47 nations. The Monegasque delegation was comprised of Mr Valeri, Vice-President of the National Council Brigitte Boccone-Pagès, José Badia, Chair of the External Relations Commission and of the Delegation of the National Council to the Parliamentary Assembly of the Council of Europe, and Karine Marquet, International Affairs Officer in the Office of the President of the National Council.