This Thursday at the Hermitage Hotel, Monaco Life fashion contributor Alessandra Vicedomini will present her fall/winter collection. The Italian beauty tells us what to expect from the Monaco showing.
Monaco Life: How different is this than the last fall/winter collection?
Alessandra Vicedomini: This fall/winter collection is about Navaho jacquard dresses and jumpers, see-through mohair oversized sweaters, and silver gold weaved fit and flare shapes. It differs because lengths and proportions are more demure. I would say the collection's "fil rouge" are monochrome and lurex, new materials and knit weaves.
What are you hoping to achieve through Thursday's event?  
I am in love with Monaco and any excuse is good to visit, spend time, explore further and meet new friends. This is an opportunity for me to mix business and pleasure in one of the most sophisticated venues in town. I spent many summers at the Hermitage Hotel when I was a child and I feel at home there.
As I will be soon moving to Monaco, it is very important for me to create brand awareness and deeply understand Monaco's fashion trend flows. I have been blessed with a large group of local girlfriends who have been important ambassadors for Vicedomini in the past two years, and spreading the word about the event.
Hosting a champagne cocktail through SBM to showcase the best styles is the perfect excuse to get to know Monaco's ladies better and reinforce Vicedomini's mission statement.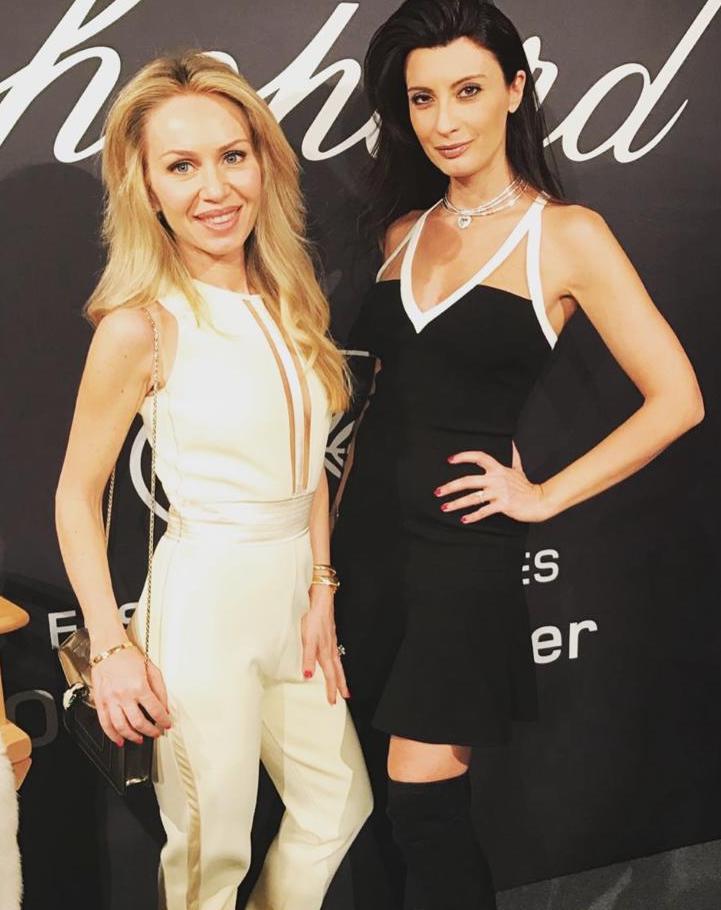 You have just returned from some fashion shows, tell us how they went for you?
Shows are designers' ultimate creative expressions and every city perceives collections in a different way and personalises style interpretations. Both New York and London were very successful as my team and I were able to select the right pieces for those particular locations. There is a very good echo about the shows, and we will be going back to showcase again at both venues.
What is next for Vicedomini?
We are creating the new wholesale fall/winter collection and more trunk shows to Canada and Spain are planned.
Is there anything else that our readers should know?
Everyone is welcome on Thursday at Salon Gustave all day as we unveil the latest trends!