Donata Davidoff was born in Lithuania to a creative family who encouraged her to pursue her passions. Although, during her early years, Lithuania didn't have a luxury fashion industry, Donata enjoyed exploring the incredible artisanship of her home country: garment workers (mostly women) who had impeccable tailoring techniques passed down through generations.
It was this interest in craftmanship and detail that led Donata, aged 18, to win a place to study on the prestigious Central St. Martin's design course – the very first Lithuanian to ever do so.
Having since travelled extensively around the world accruing knowledge of art, architecture, design and the lifestyle of creative, entrepreneurial women, Donata wanted to create a fashion house that mirrored her life and experiences.
In 2017 in Chelsea, London, Donata Davidoff – an independent demi-couture atelier – was launched. The design ethos has never changed: to create timeless wardrobe staples to couture standards for contemporary, stylish women.
Monaco Life: How did you get into the world of fashion design?
Donata Davidoff: When I was growing up in Lithuania in the 1980s, fashion was non-existent, but I was exposed to artisans as my mother was a seamstress, and my grandmother was a poet and a painter.
When I moved to London to study fashion and design at Central St. Martin's, I was overwhelmed by the different trends and street styles and that is when I started experimenting with my own personal style.
After finishing my studies at Central St. Martins, I worked for a fashion design agency advising on trends and forecasts for other fashion companies, and soon after started my own beach line MillyMoy. With experience, my style has evolved and so has my appreciation for timeless pieces, which led me to start a new line Donata Davidoff.
When did you produce your first collection and what inspired you?
I launched my second line Donata Davidoff in 2018. Having lived in five different countries and travelled extensively around the world, I have accrued the knowledge of art, architecture and design. I wanted to create a fashion house that mirrored my life and experiences. The idea was born to create timeless wardrobe staples to couture quality for contemporary, stylish women.
I am inspired by professional working women everywhere. I aim to provide the perfect capsule wardrobe that is season-less and timeless, yet modern and aspirational. The label reflects our clients and it is very personal. I try to meet all our clients and respond to their needs and wants. I want to celebrate and empower women, embrace their strengths and potential through clothes. What we wear says so much about us and what we want to say to the world. Dressing up gives us confidence, an innate elegance. This lies at the heart of everything I do.'
Tell us about your latest collection and the inspiration behind it?
My latest collection was inspired by my muse Lauren Hutton. She represents to me true timeless elegance. I wanted to create a collection that is understated but still chic, using luxury fabrics; polished looks with some sustainable vegan leather pieces, and flowy silk dresses that can be worn to a pool party or dressed up with heals and turned into a ball gown; impeccable tailoring of masculine suits crafted from the most luxurious Loro Piana fabrics, which turned out to be our best sellers. We also added sustainable linen dresses that have understated details such a fabric covered buttons, French lace trimmings.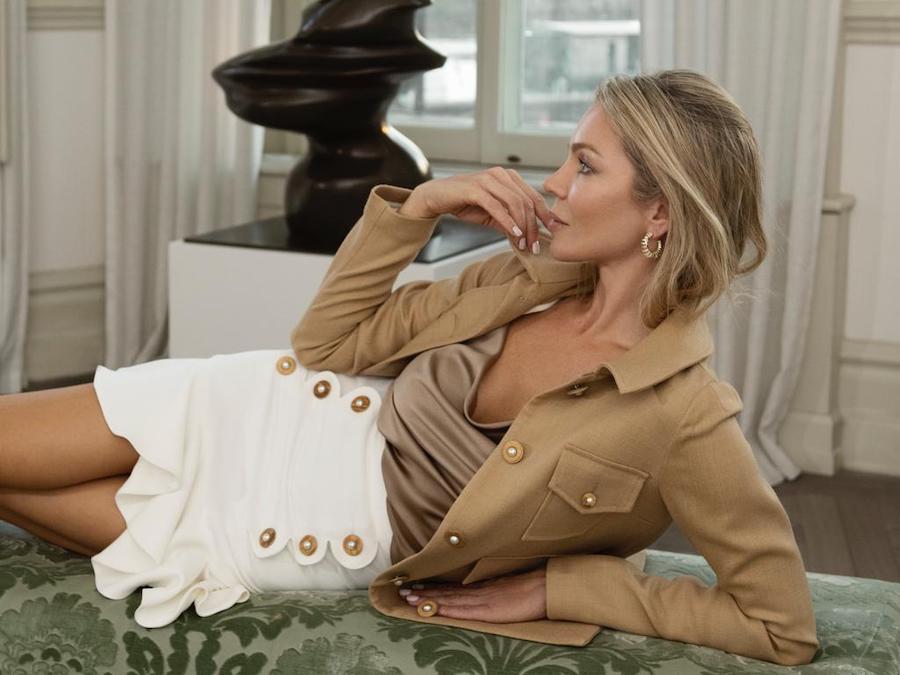 Which are your favourite stand-out pieces from the current collection?
My favourite stand-out pieces would be the green open back maxi dress and beige Loro Piana wool suit.
How do you incorporate sustainability into your collections?
When I launched my brand, I knew that sustainability and fair-trade clothing were not just trends, but a cause we can all become a part of to secure the future of the upcoming generations. Therefore, a commitment to sustainability is a commitment to balancing the short and long-term supply and demand of resources.
When it comes to fashion, sustainability has many meanings – sustainable fashion, ethical fashion, fair trade fashion and slow fashion being the most common. Although they have different meanings as you will see below, they are part of the same movement: fast fashion.
There are many production processes, such as fabric dyeing, which are very toxic to the environment. The textile industry is one of the top three water-wasting industries, in fact the second most polluting industry in the world, right after oil. The only way that fast fashion can be so affordable is through cheap labour, which can be detrimental to the workers themselves and their communities.
My designs are made from long-lasting, ethical fabrics. I design with an intention to offer timeless designs that don't go out of fashion, have an outstanding couture level quality, and should stay in your closet for many years.
I work with the best European fabrics manufacturer who invested in the new technologies to create environmentally-friendly fabrics, such as sustainably grown fibre crops or recycled materials. I always ask for EU certifications showing that there are no harmful chemicals used.
My production is done in a very small Lithuanian factory run by women only. They all have been paid good wages and are proud of their job. I plan production quantities very carefully not to over produce, so I don't end up with stock at the end of the season. I often take pre-orders from clients. We also have been in discussions to partner up with a clothing-rental company who would be taking some of our older stock to rent/resell for the high-end market.
What challenges do you face making your brand sustainable?
It is still hard to find good suppliers for fabrics and trimmings. Very often, I have an idea of what I want to make but can't find suitable sustainable fabrics. I am hoping that soon industry will have a huge reform and change ways of manufacturing.
What do you think needs to change globally to make the fashion industry more sustainable and environmentally friendly long term?
You need to ask yourself: "Do I want to support a brand that does not care about doing their best to make a change?"
We discard so many clothes every year. From an environmental point of view, fast fashion which encourages a throwaway mentality, is very unsustainable. We all need to shop less and invest in well made, timeless, sustainable basics with few new pieces and accessories. I already see a big shift especially in the younger generation; they are much more aware of the tragic situation with the planet's pollution.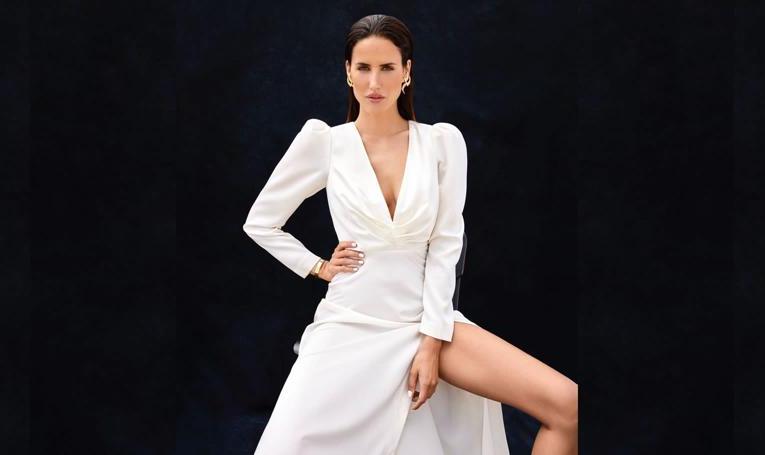 With online shopping surging to new heights since the pandemic, ss there still a big demand for traditional retail shopping?
I think there is still a demand for traditional shopping, but with a twist. It has to be more than just opening a shop and hoping the customers will come. There is huge competition and new brands popping up every day.
Customers want more personalised service. I find it so annoying in those rare moments when I walk into an actual store and the sales assistant tells me they don't have my size so I end up looking online to find that item. Stores must be inspirational; a real experience of what the brand is about with exceptional customer service.
We are offering our London-based customers a 'try before you buy' service, where our driver delivers part of the collection and waits for customers to try the clothing on.
What are your brand goals and objectives for the future?
My goal is to build brand awareness internationally. We already have a great list of loyal customers in London, Monaco, New York, Miami, and Atlanta. My next project is to show in Dallas, Miami, Palm Beach, and Paris. We want to grow organically and build loyal customers who appreciate our philosophy.
You're currently based in London but used to reside in Monaco. Tell us about your time in Monaco and what you love about the Principality?
I spent five years in Monaco. It was a special time for me as both of my kids were born there. The expat community was so big and I saw a great potential to create a high-end children's club, which did not exist at the time. Sort of a Soho house for kids. It was an instant success. We had 400 members within one year. Some of the most important families such as Prince Albert, Formula 1 driver Lewis Hamilton, Novak Djokovic and many more trusted their children into our care. We had an incredible sense of community.
Once again, I had to put myself into the "customer's shoes" – children – to imagine what they would love to experience. For instance, Roger Moore's grandchildren were members so we thought it would be a fun idea to have him come read stories for little members of the club. It was such a great success and a beautiful memory.
The city was so easy to raise children. It is a safe place, where you can walk pretty much anywhere, and the sunny climate is a huge bonus. I am missing the simplicity of life there, but at some point, I felt I needed to get back into the big city buzz.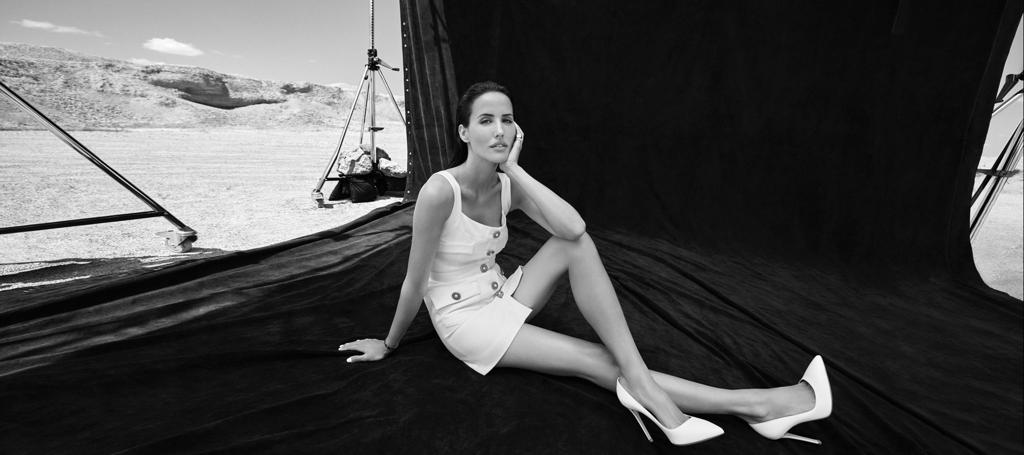 Monaco Life quick fire round
Describe your personal style: My style is feminine. I am not a "fashion victim", I don't like loud clothing. I prefer to dress understated, elegant and sleek. During the day I wear blazers, trousers, and silk shirts, and in the evening elegant dresses or jumpsuits.
Who is your style icon and why: As I mentioned above, Lauren Hutton alongside Jackie Kennedy, Grace Kelly, and Kate Middleton all represent true elegance and are not "ordinary" women. I like strong women with a great personality.
The last item of clothing you added to your wardrobe: That's a little hard to define as I keep most of my new collection pieces for myself and try to buy as little as possible from other brands. I recently went to NYC and got a new pair of jeans from the brand I love and can't find in London.
The grooming staple you're never without: Tinted SPF moisturiser and a good hand cream.
 In your fridge you'll always find: Avocados, berries, oat milk and smoked salmon.
Your guiltiest pleasure: Red wine and cheese.
Your wellbeing gurus are: Jay Shetty and Tiffany Cruikshank
Your favourite website: Luisa Via Roma
The trip that You're looking forward to next: Japan, a food trip I have been planning for some years now.
The best book you've read in the past year: The Art of Living by Thich Nhat Hanh
Your greatest fear: That one of my children would get seriously ill.
What makes you unhappy: When I am crazy busy and don't have time for my family and calm moments with yoga and meditation.
What would your superpower be? A smile.
What keeps you awake at night? I often find myself trying to solve problems when I am in bed. I have had insomnia for years, but am dealing much better with it now. Meditation and regular yoga helped me a lot.
Your most treasured possession? Our pet labrador named Blue, and family photos, along with my grandmother's engagement ruby ring.
What happens when we die? People have believed in the afterlife for thousands of years, so it would be strange for me to say that they are wrong. But the concept of an afterlife for me is pure comfort. There is no evidence for belief in an afterlife or something else entirely as of today. It's a matter of faith.
Jayne Blight has established an enviable reputation as a style guru. A freelance fashion stylist who has worked in the luxury fashion industry for 20 years, she is an online luxury fashion Influencer, a devotee of detoxing, and is passionate about combining fitness and healthy good looks with a stylish wardrobe.