The Beaulieu Classic Festival is celebrating two decades of musical artistry and entertainment, and this year's line-up is filled with amazing talent in beautiful settings, with the added promise of it being: "Classical…But not only!"
This year's musical programme for the 20th Beaulieu Classic Festival is set to be unlike other events of this kind, with free concerts, a gala dinner and candlelight performances.
According to the organisers, "Being a festival among many others would not satisfy our public accustomed to the prestigious concerts of the Operas of Monaco or Nice. We had to be different with an atypical program composed of musicians selected for their artistic qualities and their original personalities."
It kicks off on 10th September in the Place Marinoni with pianist Steve-Villa Massone playing to the crowds, followed by a parade of local schoolchildren accompanied by musicians on stilts around the village. That evening at 9pm, a free concert on the Petite Afrique Beach will take place with the National Orchestra of Cannes playing works by Mozart and Haydn, followed at 10:15pm by a fireworks display.
On the 11th, Jean-François Zygel, improvisational pianist and composer, will be at the Casino de Beaulieu at 6:30pm giving audiences a chance to hear his off-beat and off-the-cuff style.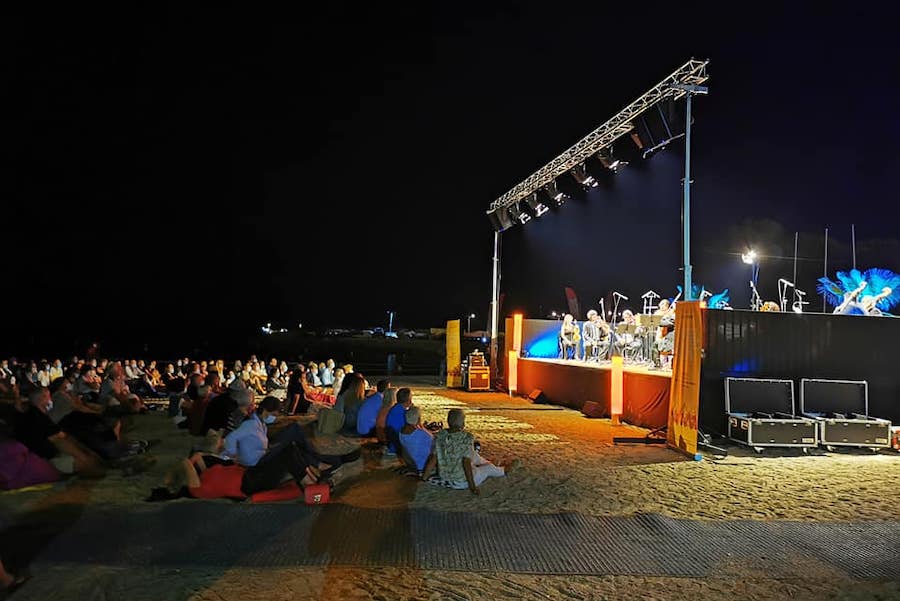 On Tuesday 13th September is award-winning string quartet Quatuor Van Kuijk, who has graced major concert halls around the globe and will be playing in the intimate setting of the lovely Saint Michael's Chruch.
Next up on Wednesday the 14th are Les Itinerantes, a three-woman a capella sensation, who will be performing during a candlelit concert at Saint Michael's Church at 8pm, adding an air of mystery and glamour to the event.
Trumpeter Lucienne Renaudin-Vary and accordionist Félicien Brut happily share the stage for the next concert on the 15th at the Casino de Beaulieu at 8pm. The pair perform a heady mix from musette ball to opera, from jazz to romantic masterpieces, in a something-for-everyone evening.
Friday the 16th is the Gala Dinner at the Royal Riviera Hotel for the 20th anniversary with a Roaring Twenties themed night. The dinner show will feature Gaby the Magnificent in a "jazzy musical comedy" combining theatre, singing, and dancing in one fabulous show. There will also be a semi-gastronomic dinner in keeping with theme from Le Jasmin Restaurant.
The Festival concludes on Saturday 17th September with the piano playing duo of Mathias and Julien Cadez, who use a single piano and play side-by-side to amazing effect. The pair combine music, humour and magic in a can't miss spectacle reminiscent of the great Charlie Chaplin himself.
Photo above of the Beaulieu Casino