Enjoy the sweet and the savoury in the most elegant way at one – or more – of these classy afternoon tea spots in Monaco.  
The ritual of an afternoon tea is a special something to be savoured, perhaps even with a glass or two of the finest champagne. Here are some of Monaco's best places to visit when the mood to indulge strikes.  
Located in the Hotel Hermitage's Beaumarchais Lobby, Le Limùn is nestled in a sumptuous garden recalling days when mobile phones didn't exist and people had time to sit and enjoy the finer things.  
The afternoon tea features a spectacular selection of brews from the classic Earl Grey and Darjeeling to herbal and even smoked teas, offering something for every taste. Delicious home-made pastries cap it all off, making for an experience to be repeated again and again. 
View this post on Instagram
An Italian bakery may not seem the intuitive place to go for afternoon tea, but in the case of Cova, it would be foolhardy to not to try it.  
Cova serves up freshly brewed teas with an assortment of sweet and savoury mini bites, and with two locations to choose from, one on Boulevard des Moulins and the other on Avenue Princesse Grace, it would be possible to hit both in one day and still come away wishing you could go back for more.  
View this post on Instagram
Like taking a step back in time, Le Bar Américain's 1920s art deco vibe feels as decadent today as it did back then. Set inside the Hôtel de Paris and featuring leather chairs that can be melted into with views onto Casino Square, the place oozes luxury.  
It's no surprise then that afternoon tea, loaded with a plate of delectable pastries and a selection of teas gathered from around the globe, is an affair to remember. For something extra-special, try the hotel's signature Hôtel de Paris tea blend.  
Head to the Lobby Bar at the Hôtel Métropole for a daily afternoon tea à la carte, where guests select a warm beverage of their choosing and tasty morsels from a trolley of exquisite pastries that resemble tiny pieces of art.   
Reservations are recommended to be sure to have a table upon arrival.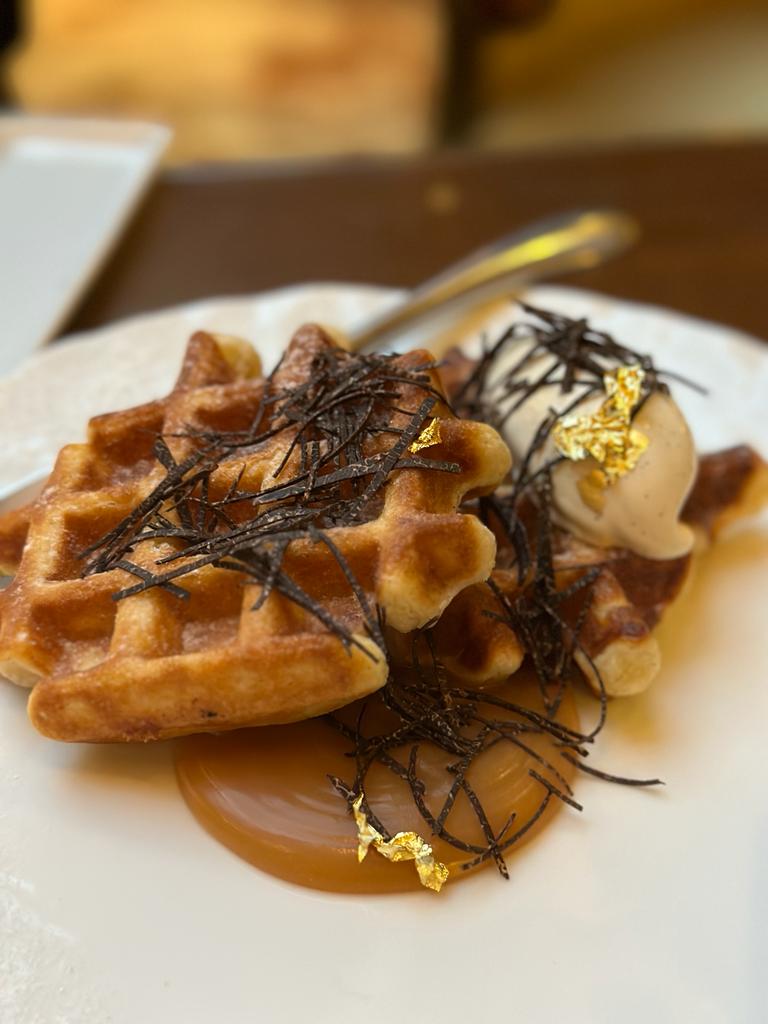 For something more casual, and more do-it-yourself, there is Pâtisserie Prince's Tea, a shop whose displays are groaning with gorgeous sweet and savoury snacks to be eaten "tearoom style" at the address on 35 Boulevard Princesse Charlotte or for take-away.  
It has just the right amount of quirkiness to keep it from being twee and the tea selection is very good. There's no website, but make sure to visit if you're in the area! 
Sign up for the Monaco Life newsletter. For the latest news, follow us on Facebook, Twitter, and Instagram. 
Main photo by Monaco Life