This year's Monaco Grand Prix drew record attendance and was one of the most exciting races around the streets of the Principality in recent years, but the "mythic" race faces an uncertain future.
Speaking to local media including Monaco Life before the Grand Prix, Charles Leclerc said, "For me, it's impossible that there isn't a Monaco Grand Prix. There are lots of tracks that are mythic in Formula 1 and Monaco is certainly one of them. For F1 it is just as important to keep Monaco as it is for Monaco to keep F1."
Prior to the race, the Automobile Club of Monaco (ACM) also sought to dampen talk of the unthinkable – of Monaco losing its spot on the Formula 1 calendar from 2023.
The organisation's president, Michel Boeri, sought to assuage fears that the Monaco Grand Prix would be axed from the calendar. "I want to mention what we may have read in the press… it was implied that the prices demanded by Liberty Media were too excessive for Monaco and that the Grand Prix would be no more," he began.
"It is false… I can guarantee you that the Grand Prix will keep taking place beyond 2022. I don't know if it will be a three or a five-year contract, but that's just a detail."
Yet rumours and doubts persist. Lelcerc speaks of an interdependence between Monaco and Formula 1, but new owners Liberty Media, who perhaps aren't the safest custodians of tradition, seem prepared to cut ties with the iconic race.
No contract for 2023 and beyond has yet been signed, and according to the BBC's Andrew Benson, it isn't a matter of "detail", as Boeri has previously stated.
The sticking points over a renewal aren't innumerate, but nor are they so insignificant as to simply brush aside. The opaque, stormy clouds that clung to the cliffs of Monaco during Sunday's race are a perfect metaphor for the uncertain future of the iconic race.
Benson says that Liberty Media are "growing tired of a number of aspects of the race". Although money is an issue, as is often the case with staging a Grand Prix, this is not the crux of the crisis. Principal amongst the issues is the matter of coverage. Monaco is the only race on the calendar that is broadcast by its local television company rather than by F1's own TV station, and for a while now, F1 believes that this has led to "a quality gap" which they are "no longer willing to accept".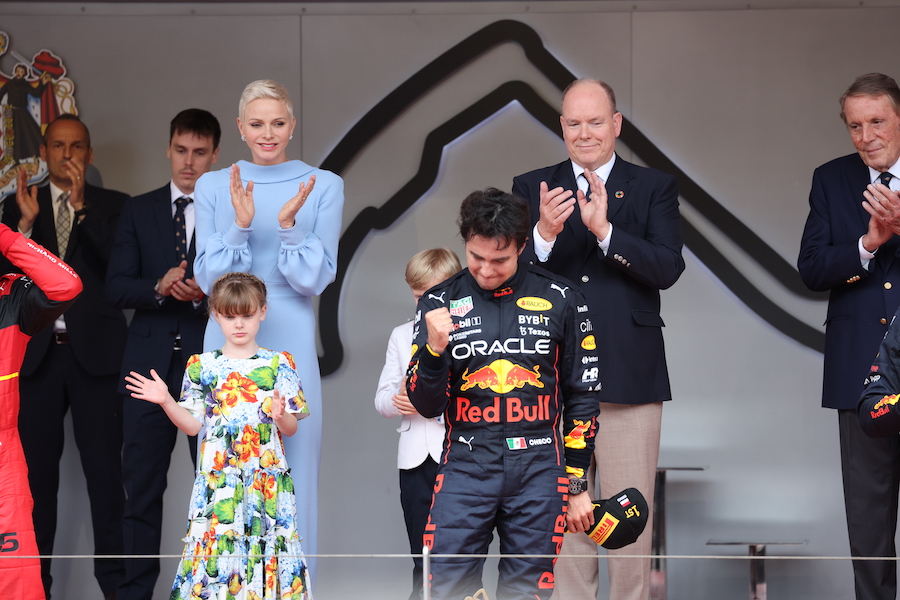 There is also the issue of track advertising. In Monaco, F1's corporate sponsors are supplemented by locally made deals, leading to some "glaring exceptions".
The track is also an issue, but it needn't be so. F1 believes that some simple changes could be made, for example at the chicane at the harbour-front chicane, or by simply widening a few corners. Benson claims that the ACM is "reluctant to entertain the idea".
Overall, this paints a picture of Monaco being unwilling to accept outside ideas, and with the expansion of Formula 1 globally, especially in the USA where they just staged the Miami Grand Prix and will stage the Las Vegas Grand Prix from 2023, the owners are "emboldened". Liberty Media doesn't feel compelled to accept deals that quite simply don't suit them, their objectives, or their vision for the sport.
That boldness could see other traditional races losing their spot on the calendar. The largest worry amongst F1 fans is the disappearance of the Belgium GP at Spa-Francorchamps, which has been rumoured to be dropped from 2023, whilst the French Grand Prix at Paul Ricard also looks set to be dropped from the calendar.
There is a growing feeling that in order to survive, Monaco must adapt. As Monaco resident and Mercedes Team Principal Toto Wolff said after Saturday's qualifying session, "Monaco has to embrace the new realities of what the sport stands for today."
One can only hope that that message hits home in time in order to save the Grand Prix that means so much to Monaco, to Formula 1 and to fans globally.
See more photos from the Grand Prix Below, courtesy Claudia G. Albuquerque…
Top photo credit: Scuderia Ferrari Press Office