"Anyone who's anyone spends the winter in Monte-Carlo", or so Jean-Gabriel Domergue illustrated with his 1937 poster Les gens chics sont l'hiver à Monte-Carlo, adopted by the Casino Café de Paris as the underlying concept for its exclusive evening event.
1 February 2019 from 6 pm onwards in Monaco. The largest slot machine park in Europe is pulling out all the stops once again as it rolls out a magical white carpet for its guests. The event is reserved for returning clients from 6 pm until 9 pm, after which the event opens its doors to the general public.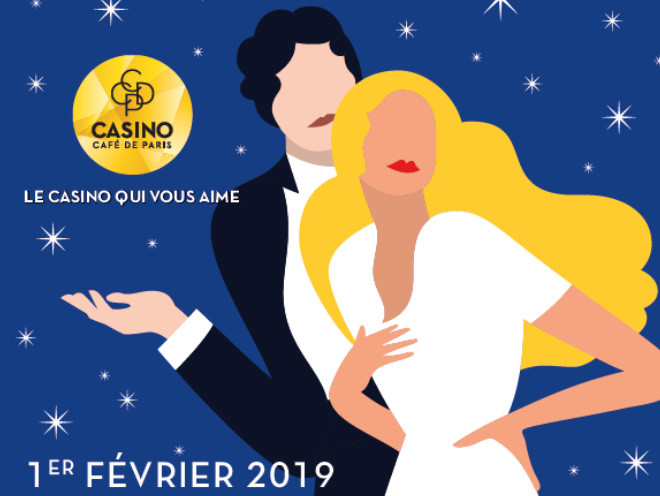 Breathtaking ice decorations meet the thrill of casino games, for one night only.
As well as gambling, the Winter Chic Soirée is set to include dancing, exclusive surprises, champagne and spellbinding entertainment.
Upon arriving at the Casino's very own winter wonderland, guests are escorted into a magical universe, worthy of the most enchanting of winter fairy tales, welcomed by giant stilt-walkers magically appearing out of a glowing horse-drawn carriage.
The delicate sounds of a violin accompany the guests to the inside of the Casino Café de Paris, transformed into a real-life snow palace.
Surrounded by enchanting ice sculptures and magical lights, guests will be presented throughout the night with surprise games at random by special performers.