The hugely successful Women in Monaco series continues, highlighting females of the Principality who empower, excel and inspire. This week, thanks to She Can He Can, we talk to Natasha Frost-Savio, president of Pink Ribbon Monaco.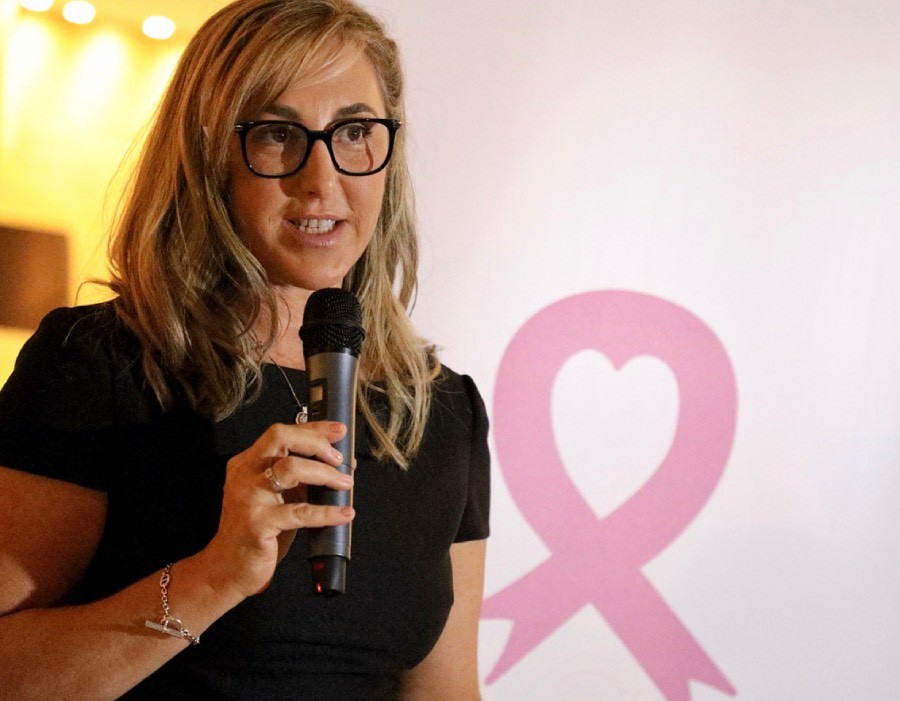 What does success look like to you?
Like many other things, success takes on different forms for various people. In my opinion, and because of my gender, success is represented by a capability of achieving the perfect balance between my career and my family while nurturing my own personality. Being a career woman, a wife and a mother is one thing, but I want to also be me! It can be tricky and overwhelming, but I think that most would agree. If you can harmonise this triad, I believe you can be very happy person!
What is the main thing that needs to change to improve entry into your field of work, including opportunities for development and the day-to-day life of women at work?
I work in craft brewing, which is not that common for women to begin with, but especially in France. However, I am happy to see that preconceived notions are changing as the trend for craft beer is evolving. There is a fabulous craft brewery in Antibes, ran entirely by a woman (Solene, with B06) who should be pointed out as one of the local precursors in this field, and I have a lot of respect for her and the hard work that she does. The main thing that needs to happen for things to change is basically acceptance and realising that the beer industry does not only begin and end with men. I work in a rapidly evolving business and I'm confident that there will be a lot more women present in the near future. I'm actually excited to see what they will come up with!
Tell us about a woman you admire and how she's inspired you to become who you are today?
That's a tricky question because there are so many women I admire just like there are so many men I admire. I admire my mother and step mother and have taken so much from them in terms of motherhood and always standing up for oneself. I could also mention Kate Powers, from Stars and Bars, whom I worked for right after university and who's leadership skills I try to model my own on. On a formative level, I would have to say historical figure Eleonore of Aquitaine, as geeky as it sounds. I was, and still am, a huge fan of Medieval history and she stood out. She was born into a world were women in her position were bargaining chips, yet after several political twists and turns, became ruler of England and a large part of France. She was a recognised political adviser to her 1st and her second husbands and her son King Richard Lionheart, she was the first divorced queen, and she went on crusades when everyone told her not too. Her political astuteness and determination made her an indelible historical figure, sadly dissimilar from most female counterparts. Reading about her as a child, then a teen and still now as an adult showed me that strength and determination would make you stand out in an otherwise hostile environment. Reading stories about her when I was a child definitely shaped me in many ways. This further reinforces the importance of young girls to be introduced to positive female characters, both fictional and non-fictional. It certainly had a positive impact on me!