A few weeks before the E-Prix (May 11) and Grand Prix Formula 1 (May 26), the Directorate of Urban Development is developing the racing circuit.
These operations carried out for the Grand Prix and the regular asphalt reclamation campaigns allow the Principality to have a particularly well-maintained network of urban roads.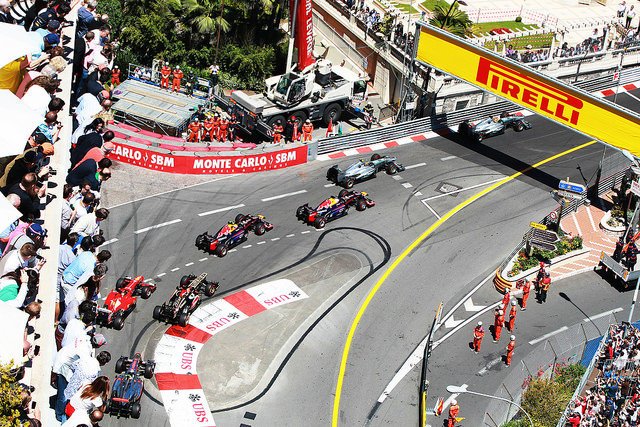 These asphalt reclamation operations are carried out in two phases:
The first phase involves planing the upper part of the roadway to a depth of 5 cm.

For the second phase, it involves laying down the asphalt layer and restoring the pavement.
The asphalt used on the F1 circuit has properties that meet the requirements of the International Federation of Motor Sport with a formulation specific to the passage of formulas 1, more efficient especially in terms of tearing and resistance.
In order to have the least possible impact on traffic, this work will be carried out mainly at night from Monday, April 2 and according to the following program:
Boulevard Albert 1 st
Planing: night from Monday 1st to Tuesday 2nd April from 8pm to 6am
Laying of asphalt: night from Tuesday 2nd to Wednesday 3rd April from 8 pm to 6 am
Avenue of Ostend
Planing: night from Tuesday 2nd to Wednesday 3rd April from 8pm to 6am
Laying of asphalt: night from Wednesday 3rd to Thursday 4th April from 8 pm to 6 am
JF Kennedy Avenue
Planing: night from Wednesday 3rd to Thursday 4th April from 8pm to 6am
Laying of asphalt: night from Thursday 4th to Friday 5th April from 8 pm to 6 am
Quai des Etats-Unis and chicane du grand prix
Planing: night from Monday 8 to Tuesday 9 April from 20h00 to 06h00
Laying of asphalt: night from Tuesday 9 to Wednesday 10 April from 8 pm to 6 am
Road to the pool, darse Nord
Planing: night from Tuesday 9 to Wednesday 10 April from 20h00 to 06h00
Laying of asphalt: night from Wednesday, April 10th to Thursday, April 11th from 8pm to 6am
Bottom of the avenue des Spélugues and Portier
Planing and asphalt: night from Thursday 11th to Friday 12th April from 8pm to 6am