The world's first network of electric powerboat superchargers has been launched at the Yacht Club of Monaco. Vita superPower has been designed specifically to support the use of high-performance electric boats, revolutionising the electric boating industry.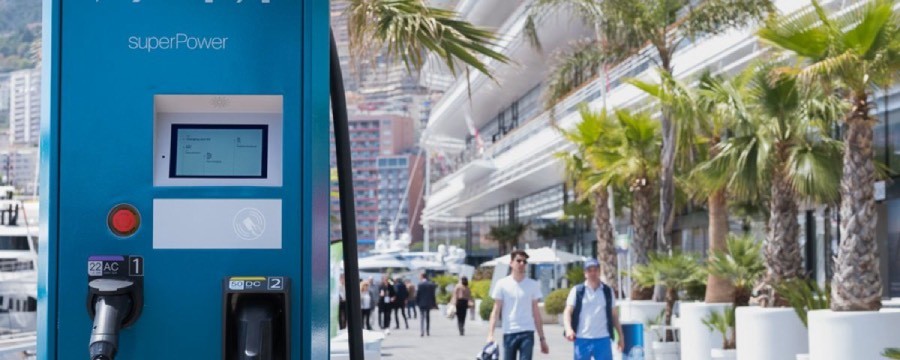 Monaco marks the first stage in a roll out that will spread across the French Riviera and eventually the world. Each station at the yacht club supports AC and DC charging.
With a maximum power output of 150 kWh, they allow DC compatible powerboats to half recharge in under an hour, significantly extending their autonomy and enabling some of the world's most beautiful coastlines to establish a lasting tradition of emissions-free boating.
The YCM has its own fleet of electric boats which are used throughout the year by its sports section and for YCM regattas.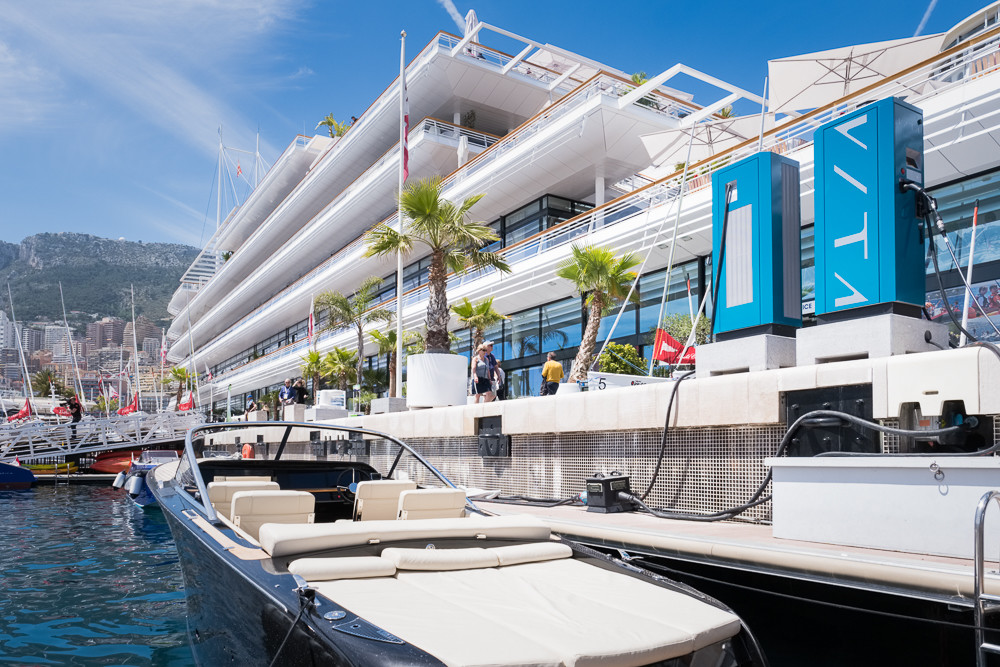 Vita Yachts was established in 2017, with the aim of bringing the latest in automotive technology and engineering to the marine world. Its team draws together specialists in F1 engineering, the superyacht industry, the finance industry, the luxury automotive sector and high-end product design.
"This is an important milestone for those of us who believe in a sustainable approach to luxury boat design," said Stewart Wilkinson, Founder and Chairman of Vita Yachts, during the launch in May. "Concerns over autonomy are always the greatest obstacle to the widespread adoption of electric mobility. Vita superPower not only eliminates those concerns but does so at a lower cost than traditional refuelling. As more and more boats incorporate DC technology, the argument for electric boating will become much harder to dismiss."
The project adheres to the sustainability policy of the Yacht Club of Monaco, which is presided by environmentalist Prince Albert II. It is also in line with the Monaco Solar and Energy Boat Challenge event on 2nd to 6th July, promoting clean energy propulsion systems to meet the environmental imperatives of marine-based industries.
For the sixth edition of the Monaco Solar and Energy Boat Challenge, the YCM and its partners have thrown down the gauntlet to competitors and the Monegasque community to produce as near to zero emissions as possible throughout the week, by banning all fossil fuels. Ashore and at sea, there will be initiatives to reduce the event's impact.
"As concerns mount for the future of our planet, we think it's essential the yachting sector embrace clean energy sources to cut greenhouse gas emissions, in line with commitments undertaken by States during the Paris Agreement," says YCM General Secretary Bernard d'Alessandri. "Convinced that one must lead by example, and as an integral part of our 'Monaco: Capital of Yachting' project, we want to prick people's consciences and support this kind of project to contribute to the environmental issue."