Fernando Alonso's Ferrari Enzo is set to go under the hammer for the inaugural L'AstaRossa luxury car auction at this week's Top Marques Monaco, while Charles Leclerc's Monaco GP helmet will be auctioned to raise funds for flood-stricken Emilia-Romagna.
Fernando Alonso's Ferrari Enzo will be among 40 modern and classic Ferraris to go up for auction on 8th June.
Other highlights include the 1976 Geneva Motor Show-exhibited Felber Ferrari 365 GTC/4 'Beach Car' by Michelotti, one of only 14 alloy-bodied Ferrari 250 GT Boano coupés, and a modified Lapland Ice Driving Ferrari 488 GTB.
L'AstaRossa is being organised by Monaco Car Auctions and will kick off with an invitation-only opening night on 6th June, a private tour by invitation on 7th June, and a public visit day between 10am and 8pm Thursday 8th June, ahead of the L'AstaRossa auction that evening. Holders of a Top Marques ticket will be able to see the vehciles also from 9th to 11th June as part of the big event.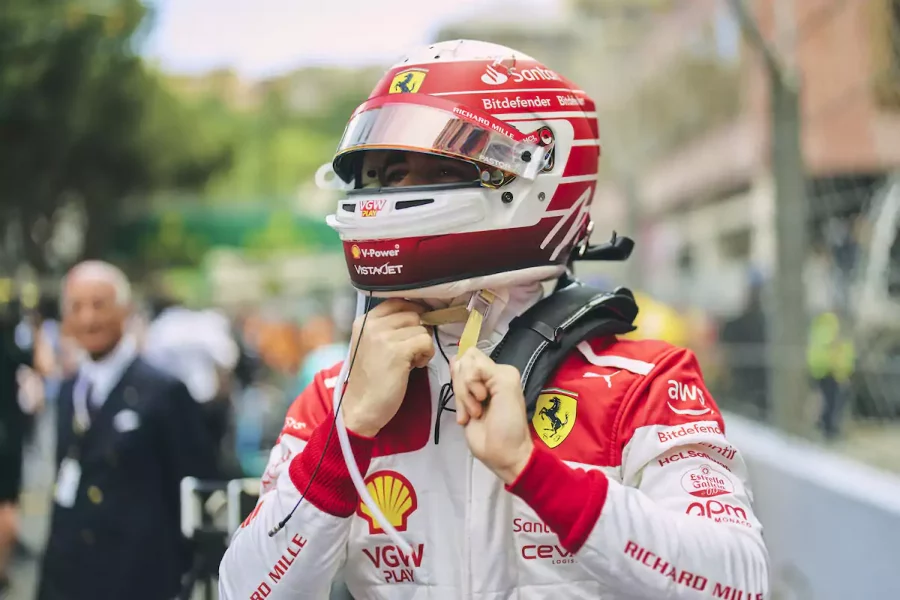 A chance to own Charles Lerclerc's tribute racing helmet
Meanwhile, Charles Leclerc's signed helmet worn by the Scuderia Ferrari driver during the 2023 Monaco Grand Prix will also go under the hammer. It features a unique design paying homage to his father and mentor, Herve Leclerc, and will be offered direct from the driver – signed and accompanied by a letter of authenticity.
Proceeds of the sale will help those affected by the recent flooding in Emilia-Romagna, Italy, home to the famous Maranello factory. An estimated 20,000 people are believed to have been displaced in the worst flooding to affect Italy in 100 years.
This cutting-edge Bell HP77 full-face helmet was worn by Leclerc for the duration of the 2023 Monaco Grand Prix, a thrilling race in which the Scuderia Ferrari driver battled to a 6th-place finish.
Bidding for the helmet had already reached €64,000 on the Sotheby's auction site by the morning of Tuesday 6th June. To make a bid, click here.
Sign up for the Monaco Life newsletter. For the latest news, follow us on Facebook, Twitter, and Instagram.  
SEE ALSO:
Top Marques Monaco 2023: Highlights and new additions revealed
Featured photo source: Monaco Car Auctions.