Monaco has reopened the Larvotto construction site to workers, saying the beach project is "essential for the development of the Principality".
The government revealed on Wednesday 1st April that – despite an earlier order to close all public construction sites – around 40 to 60 workers will be allowed to resume their jobs at the Larvotto site.
Since construction works began in October 2019, the aim has been to reopen Larvotto beach this summer with temporary snack outlets, ahead of a full opening of these facilities in June 2021. All works were due to be completed by January 2022. "This project is essential for the development of the Principality," said the government.


Marie-Pierre Gramaglia, Minister of Equipment, the Environment and Town Planning, said workers will adhere to strict control measures and the site will become "a benchmark in terms of health security conditions."
A security auditor from Bureau Veritas will be on site every day to monitor these conditions, which include temperature measurement at the entrance to the site; compulsory gloves, masks and gel equipment; restrictive arrangement of sheltered areas; lunches on site with respect for social-distancing; and reinforced hygiene of equipment and vehicles.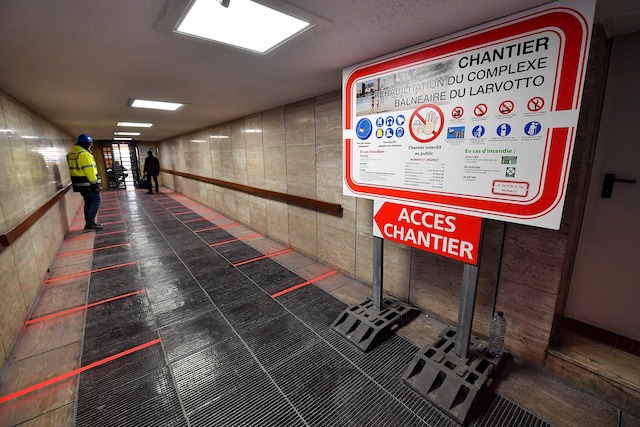 Just days after Monaco's lockdown went into force, the government said it will be closing down all of its 13 construction projects and road works. Projects that are not public-funded were allowed to remain operational, however strict hygiene measures would come into play.

Photos: © Communication Department / Manuel Vitali

Read more:
Monaco shuts down 13 construction sites
Larvotto closes for major redevelopment