Those who dreamed of spending this summer on the terraces of the new Café de Paris will have to hold on a little longer, but the wait will sure be worth it. 
16 months was the original time scale for the vast €55 million renovations at the Café de Paris, meaning that this iconic address would have been reopened to the public come July. However, it hasn't quite worked out that way, as new Monte-Carlo Société des Bains de Mer Président Délégué Stéphane Valeri revealed at a press conference last week. 
After the construction team in January uncovered old foundations that weren't on their plans, a team of experts was called in to assess the situation and find a solution. This has led to a three-month delay for the overall project, so the public won't be able to enjoy the refreshed and revived establishment until the end of October. 
The wait will be longer still for the much-anticipated Amazonico restaurant on the roof terrace, whose launch date has been pushed back until April 2024.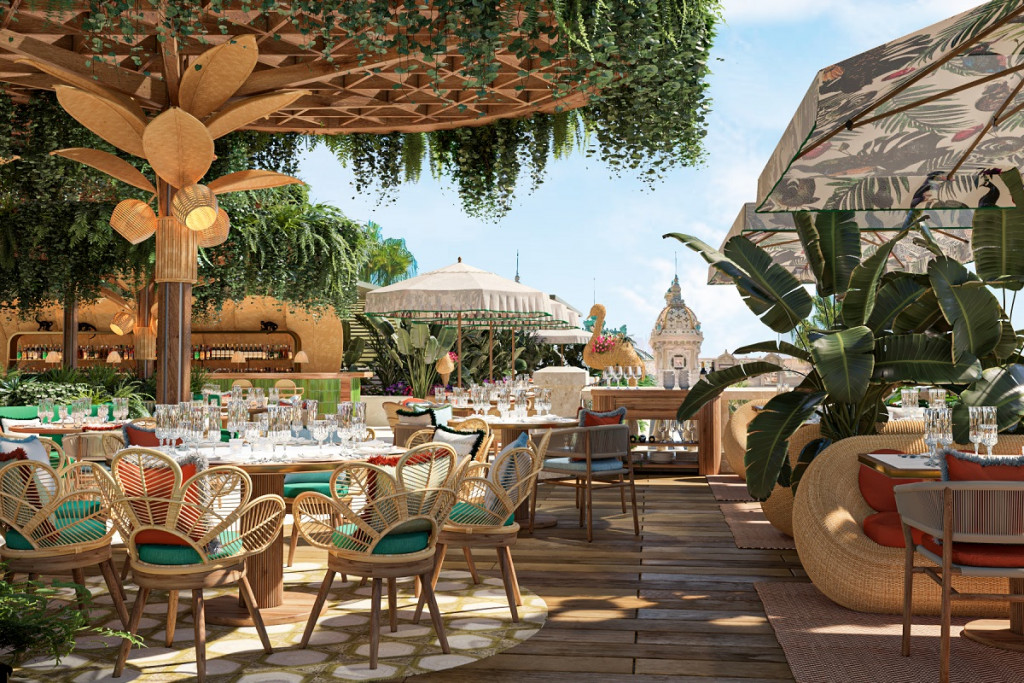 During the press conference on Friday 12th May, Valeri revealed previously unseen images of what patrons can expect from the interior of the revamped Café de Paris: a stylish bistro on the ground floor and a chic brasserie reminiscent of the early days of the establishment, which was built in 1863, on the first floor.  
Further changes have been announced for the site and the plans are set to help balance the books when it comes to the overspending already incurred by the Café de Paris project. 
Luxury boutiques with a sought-after address
"In autumn, we will be opening seven luxury boutiques within the Café de Paris complex," Valeri told journalists.  
The stores will all be found on the Allée François-Blanc, which runs along the southern side of the Café de Paris building and faces the Casino de Monte-Carlo. It's an enviable spot for the world's most luxurious brands.  
"We are in the heart of Monte-Carlo, a place frequented by a considerable number of the ultra-rich," added Valeri. "The demand from international brands was very strong. I had to say no to some." 
LVMH has already reserved two of the future stores: one for Tag Heuer and another for Tiffany & Co. Arije has also been confirmed. The names of the remaining brands set to join this prestigious street are still being worked out, but Valeri has given a few hints: "Very nice shoes and prêt-à-porter wear".  
The boutiques look set to open in November.
Read more:
Stéphane Valeri at the helm of SBM: "Our future will live up to our brilliant past"
Sign up for the Monaco Life newsletter. For the latest news, follow us on Facebook, Twitter, and Instagram.  
Photo courtesy of SBM