Stéphane Valeri, the new Président Délégué of Monte-Carlo SBM, laid out his roadmap for Monaco's largest, most important company on Friday to a room full of local journalists.
The press gathered in the Salle Sincerity of the Monte-Carlo Bay Hotel and Resort on Friday 12th May to hear for the first time the vision of the new head of Monte-Carlo Société des Bains de Mer (SBM).
The former president of the National Council, who officially took over from Jean-Luc Biamonti on 24th January, said that he has spent the past three months developing his roadmap for the Monegasque company.
"We now have it, and we can communicate it," he told the room full of press.
He described his appointment, by order of Prince Albert II of Monaco, as a moment of "pride", particularly given his family history with SBM. Valeri's great-grandfather, who worked in gaming, received a 50th anniversary medal in 1913; his father also spent his entire career with the company.
"Loyalty to the Société des Bains de Mer has been found in many families, often for decades," said the 61-year-old Monegasque native. "And for good reason: our group is the economic flagship and the leading employer in the Principality. The SBM has contributed to writing the legend of Monte-Carlo, under the impetus of our Princes, from Charles III to Sovereign Prince Albert II."
Valeri revealed that he will bring with him the same formula he has applied throughout his entire professional career: namely listening, respect for people, strategic thinking, and taking risks.
"Deciding means taking risks. We need to take the most limited, calculated risks." he said. "My management style won't change. I won't be led by ideologies or biases."
Valeri then laid out his roadmap, which has been created in consultation with the SBM Board of Directors.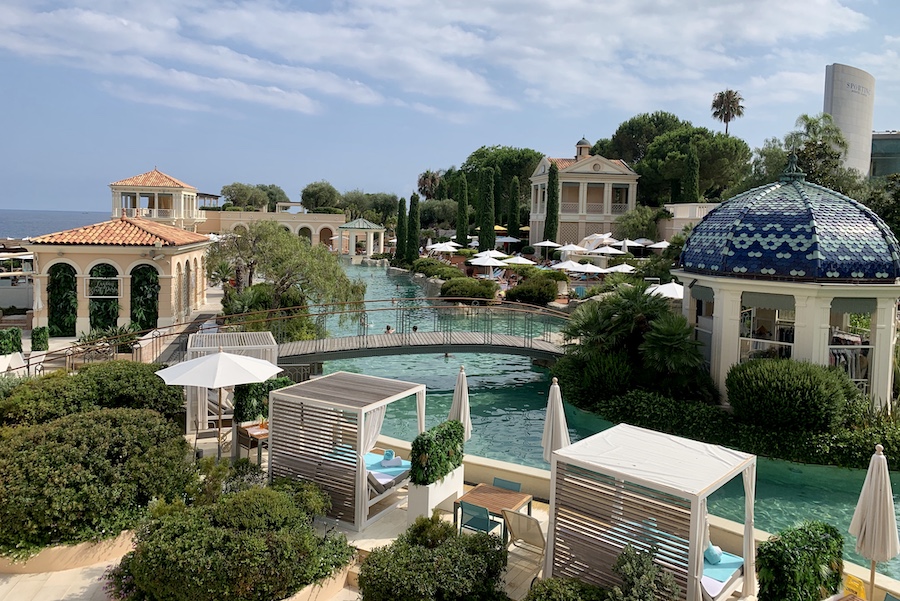 A new management team
For his tenure, Valeri has restructured the entire management team and expanded it by three, taking it from six to nine. His mission, he says, is "optimal governance, by changing it according to the new priorities and the objectives that we have set ourselves".
Firstly, Valeri chose to fill the position of general manager, one that had been left vacant for 12 years. Albert Manzone will therefore be responsible for the day-to-day running of the company.
"I think it was important given the ambitions we have for the development of the group," he said. "We are now in the pre-summer period, where we have 5,000 employees. I believe it was essential that I be assisted by a general manager who will be in charge of more operations, of implementing actions, which will allow me to have more time for reflection, analysis, strategy and development."
Another important decision, says Valeri, was the appointment of a new general secretary in the form of Virginie Cotta, who has also been entrusted with SBM's legal department, real estate assets, culture and heritage, and Corporate Social Responsibility (CSR).
Meanwhile, the appointment of Pascal Camia to Director of International Development was part of a strategy for expansion abroad.
"It is true the SBM enjoys a great reputation and expertise recognised worldwide in the field of luxury hotels and games. However, this potential for growth has never been developed to date, apart from certain financial holdings in international companies. It is now a question of providing the SBM with a team responsible for preparing its development abroad, in a targeted manner and within the framework of a very precise strategy," said Valeri.
The ultimate goal, he said, is to acquire hotels, restaurants, and casinos in other countries to develop its international clientele. He also wants to export SBM brands to destinations like the French Alps.
"Strategically, we have to be where our customers go, with an offer that complements the one we have today in Monaco."
Maintaining a strong workforce
The SBM president acknowledged that it is now very difficult to recruit and retain seasonal workers, a phenomenon faced by the hospitality sector the world-over. Therefore, retaining staff year-round is one of his goals, and he plans to prioritise workers in the Alpes-Maritimes for that purpose.
He says that establishing hotels in the Alps will also help with staff retention during winter months, before they return for the busy Spring/Summer season in Monaco.
Acquiring accommodation in the Alpes-Maritimes, particularly Roquebrune-Cap-Martin, is also a priority.
New projects
The modernisation of Le Meridien, whose contract is up for renewal this September, is among the new rejuvenation projects for SBM. Valerie revealed that the option of knocking it down and starting again is still very attractive.
He also said that an expansion of the Salle des Etoiles is also on the cards for next year as security requirements have reduced its capacity.
More entertainment
The Salle des Etoiles at Monte-Carlo Sporting Club will be open to the public every night this August with the new addition of Billionaire, an "intimate" setting that will be "unrecognisable" with its cabaret-themed evenings.
"It's up to us to know how to attract new talent, to create new shows, to revive, for example, the famous Mood's that all of Monaco expects, to also offer more regular entertainment that is more in line with the image that we want to give," said Valeri.
More impressive Christmas decorations and entertainment falls into that vision.
There will also be the opening of the new Maona vintage bar in June, as well as the Club La Vigie and Blue Bay, which is undergoing a major interior renovation.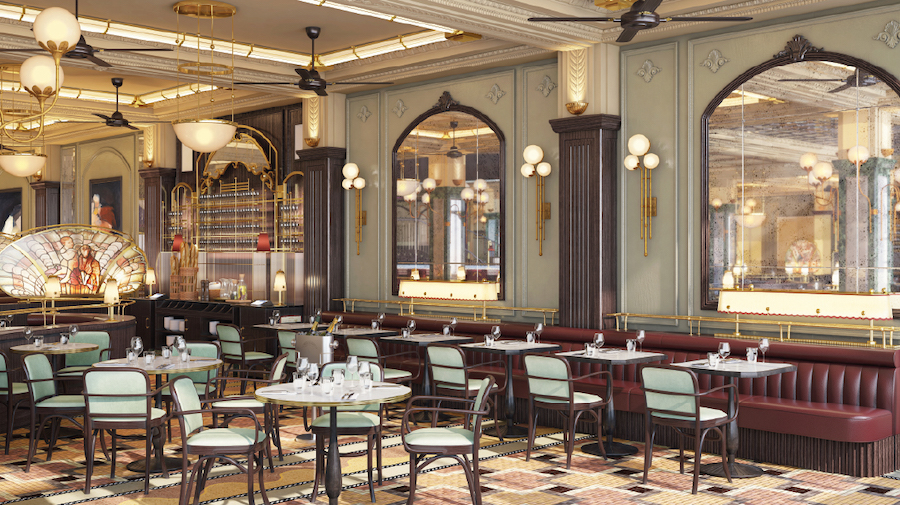 Monaco's iconic Café de Paris
The reopening of the Café de Paris, which has been delayed until October, is slightly over its €55 million budget, revealed Valeri. The major project includes the new Amazonico restaurant with large terraces overlooking Place du Casino, but that will not be delivered until April 2024.
Never-before-seen images of the new Café de Paris were revealed, showing a bistro atmosphere on the ground floor, and a chic brasserie with more subdued atmosphere on the first floor.
The future
Valeri highlighted that new luxury brands will open in the seven new retail spaces of the Café de Paris in autumn. There are also plans to develop several areas of Monaco for new economic opportunities.
"Over the next few years, we will have to continue to enhance our land by creating new areas for residences, offices and shops. And then, it will be necessary to plan the restructuring of the Sporting d'Eté peninsula, a great source of future profits."
Valeri concluded the press conference by acknowledging the strong team that he is surrounded by, saying, "With all of our nearly 5,000 employees, with our new management, we are going to ensure that our future lives up to our brilliant past – and the bar is very high – to continue to write new pages of the legend of Monte-Carlo."
Sign up for the Monaco Life newsletter. For the latest news, follow us on Facebook, Twitter, and Instagram.  
Photo of Stéphane Valeri by Monaco Life