As part of European Waste Reduction Week, Stars 'N' Bars and Eco Angels are hosting a cigarette butt clean-up at Port Hercule this weekend.
The two groups are doing their bit for European Waste Reduction Week by hosting a cigarette butt collection on Saturday, 28th November from 3:15pm.
In addition to the clean-up, those interested will be able to learn about and sign up for the National Pact for Energy Transition on Saturday at the restaurant, getting a free reusable water bottle as part of the deal. There are only a limited number of water bottles and it is advised to come early so people don't miss out.  
Eco Angels is a volunteer group, led by Stars 'N' Bars, who collect rubbish around Monaco's port. They are especially active after events such as the Monaco Grand Prix and the Monaco Yacht Show and are equally so during special weeks such as World Clean-up Day and European Waste Reduction Week. 
Monaco has been active in putting in place various measures to reduce the number of butts finding their way onto the streets, parks and beaches, such as the placement of ashtrays at the entrances to Larvotto Beach and the sale of pocket ashtrays. Additionally, the Principality has formed a relationship with a French company that converts cigarette butts into carbon fibre components, giving them a second, non-polluting life.
The event on Saturday is free, but the organisers are asking people to register so they have an idea of numbers and can put the proper social distancing measures in place. For registration go to https://www.weezevent.com/ramassage-de-megots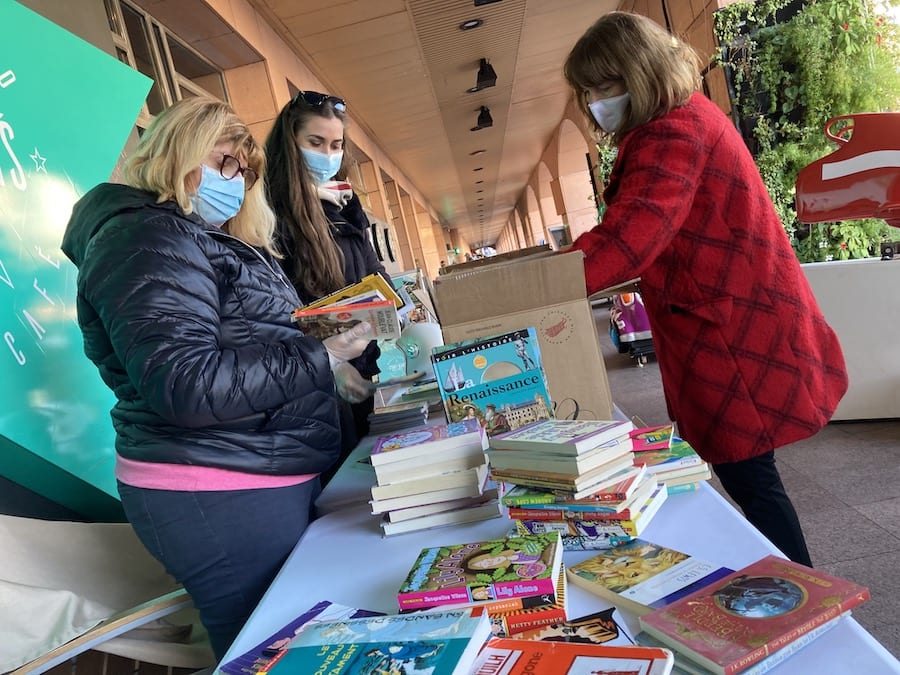 Meanwhile, the Mairie de Monaco sponsored a children's book collection at Stars 'n' Bars on Wednesday as part of European Waste Reduction Week. Donations will be given to the children of the Roya valley, the Children's Education and Protection Association and to the Charles Imbert School in Sainte-Agnès.

Photos by Stars 'n' Bars

Related stories:
European Waste Reduction Week in full swing