The Principality is supporting a decision to delay the Dubai Expo 2020 for a year. The mega event was set to host more than 190 countries, including Monaco, and 25 million people in just over six months-time.
The Expo 2020 steering committee on Monday recommended to the International Bureau of Exhibitions (BIE), which is the intergovernmental organisation responsible for the Expo, to study postponing the opening of Dubai 2020 for a year.
"The UAE and Expo 2020 Dubai have listened. And in the spirit of solidarity and unity, we supported the proposal to explore a one year postponement at today's Steering Committee meeting," Director General for Expo 2020 Dubai Reem al-Hashimy said in a statement.
The mega event was scheduled to be held from 10th October to 1st April 2021.
Analysts say a one-year delay in Expo, as has been the case with most of the global events, will ensure that the hard work and investment from everyone involved will pay off eventually.
"In the Principality, the Monaco Inter Expo teams remain mobilised on the preparation and smooth running of the Pavilion's agenda," said Albert Croesi, Commissioner General of the Monaco Pavilion and leader of Monaco Inter Expo. "The Expo world is a big family and under these special circumstances, the collective energy will be even more positive and hopeful, if a postponement of the Expo is decided for 2021."
Construction works will also continue on the enormous Dubai site – essentially the same size as Monaco itself – ahead of a formal decision to be announced in the coming weeks.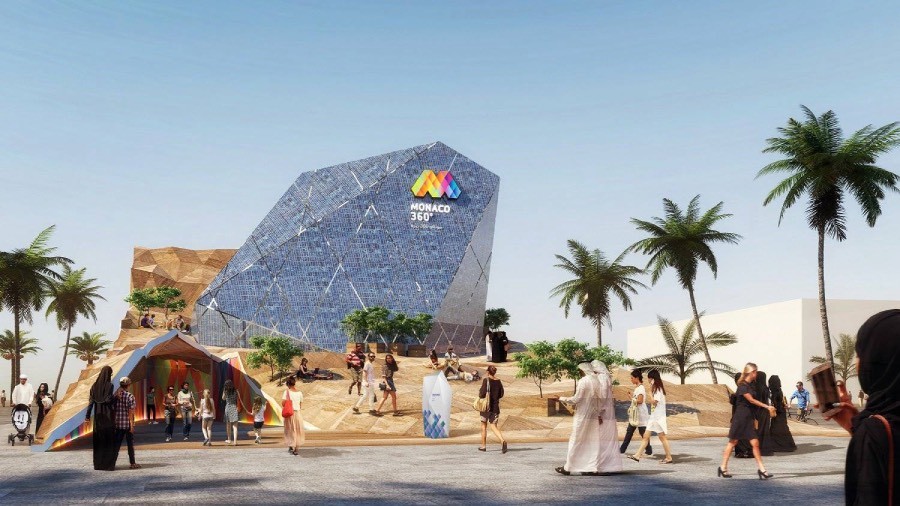 "The construction of pavilions on the Expo site continues in compliance with safety rules and distancing measures, and this is also the case on the Monaco Pavilion site," revealed Albert Croesi.
The Monaco Pavilion will be a "kaleidoscopic experience" inspired by the streets of Monaco, where visitors can experience the sights and smells of the Riviera. The site will house two main exhibition areas. The Garden of Opportunities will allow visitors the chance to be a part of the sunny warmth of the Principality through interactive experiences, and the Kaleidoscope will highlight Monaco's culture, art, food, innovation and history.

Read more: Looking ahead to Expo 2020 Dubai


Photo: courtesy of Expo 2020 Dubai