The weekend's Formula E-Prix has been deemed a huge success and as Lauren Coles discovered, Monaco has once again delivered a sustainable, fun and educational event that was accessible to all.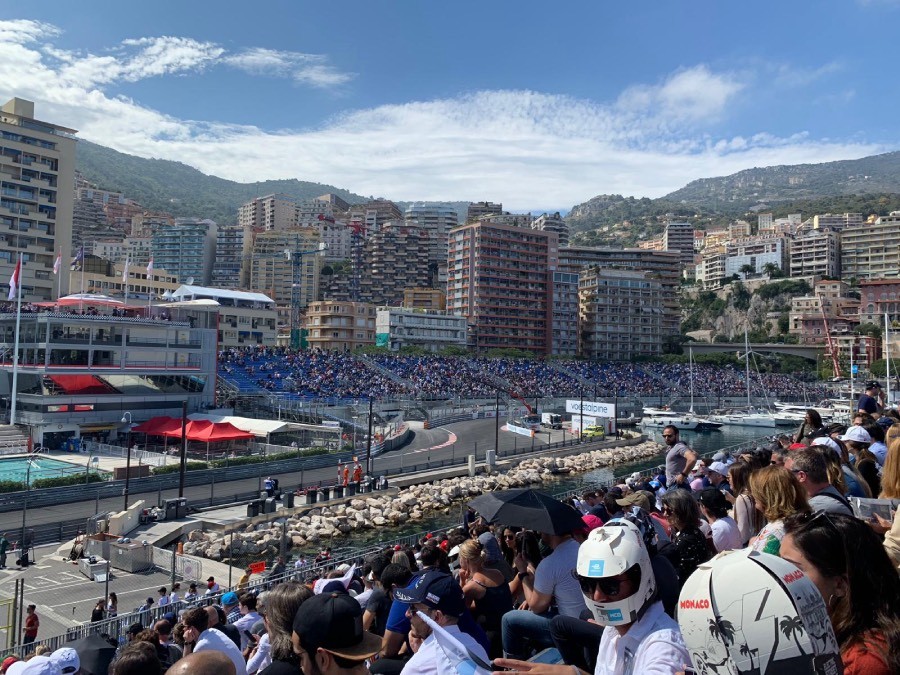 Zoom! Whiz! It sounded like something out of the Jetsons. Speeding by like spaceships were today's fastest electric vehicles. But unless you were right up next to the tracks, you didn't hear a thing.
"You can't hear the engines!  During Formula One Grand Prix you need to wear earplugs sometimes because it's so loud," said Beausoleil resident Victoria Mikhaltsova. "These race cars are so quiet!"
There was even a rumour that companies added sound effects to the vehicles because they were so quiet, as crowds expected more sound from such a grand racing event.
Monaco's community came together in welcoming and educating the world about how speed and sustainability can go hand in hand. A highlight of the event was the Allianz eVillage, which was free and open to the public. There were exhibitors showing electric vehicles, paper helmets for kids to enjoy, and even a video game space where people could try an electric racing vehicle simulator.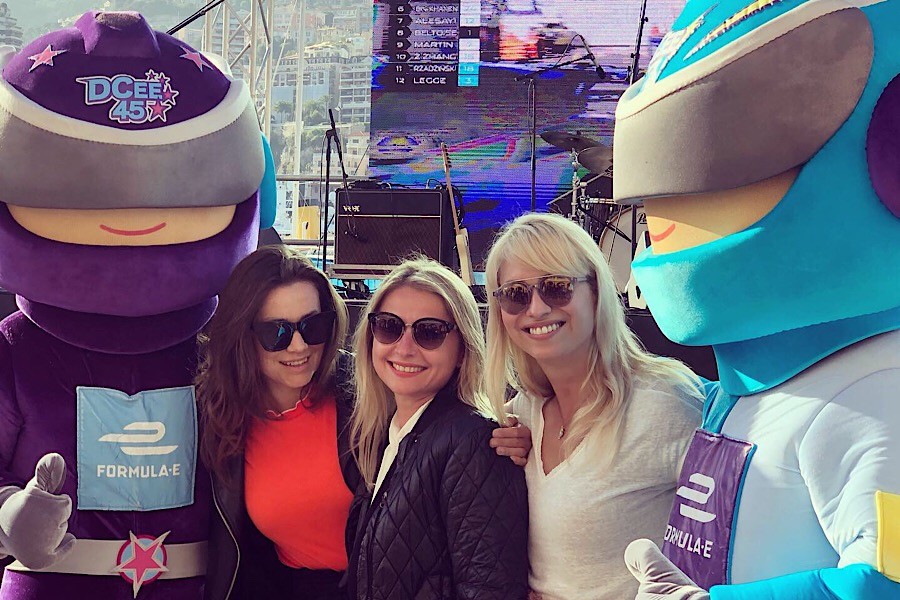 With the eVillage giving many local universities a stock of free tickets to give away, this area was especially welcoming for students. Drivers gave autographs twice during the day and families enjoyed exploring the amazing scenery, all while learning about the latest electric vehicle technology. There were even Formula-E mascots, happy to give hugs and take pictures.
In the grandstands, people of all ages donned their best Monaco memorabilia as they cheered on the drivers. It was not a close race, as winner Jean-Eric Vergne was about 50 seconds ahead of other drivers for the whole of the competition. Monaco resident Felipe Massa, driving for Venturi, came in third place for his first Formula E podium. Prince Albert awarded the winning drivers.
After the race, the Allianz eVillage was filled with joy and music. In front of the Heineken bar and food stand, run by Star'n'Bars, was a large stage where English band The Boy Racers played until dark. Then a DJ took the stage. The crowd was dancing, waving flags, and celebrating.
The event was evidence of Monaco's continued effort to promote sustainability and change for our environment. But more importantly, it showcased the Principality's welcoming nature and commitment to providing accessible family fun for all.
Read also: Jean Eric Vergne wins Monaco E Prix