The launch of a new water management plan, foreign language scholarships and a raft of new ambassadors arrive in the Principality: here's the weekly Monaco government news round-up.  
GAMERDINGER REPRESENTING MONACO IN INDIA
Didier Gamerdinger (pictured above) has been assigned as the latest Ambassador for Monaco to India. He presented his Letters of Credence to President Droupadi Murmu at the Presidential Palace in New Delhi on 11th May.  
During his trip, Gamerdinger met with heads of the Western Europe Department of the Ministry of Foreign Affairs, the Dean of the Diplomatic Corps and several regional players from the worlds of investment, energy transition, culture and university education. 
NEW AMBASSADORS ARRIVE
On 17th May, the Principality welcomed four new ambassadors. After presenting their Letters of Credence to Prince Albert II, Marie-Catherine Caruso-Ravera, Monaco's Director of Diplomatic and Consular Relations and representing the Government Counsellor-Minister of Foreign Affairs and Cooperation, held a luncheon at the Hermitage Hotel for the newcomers.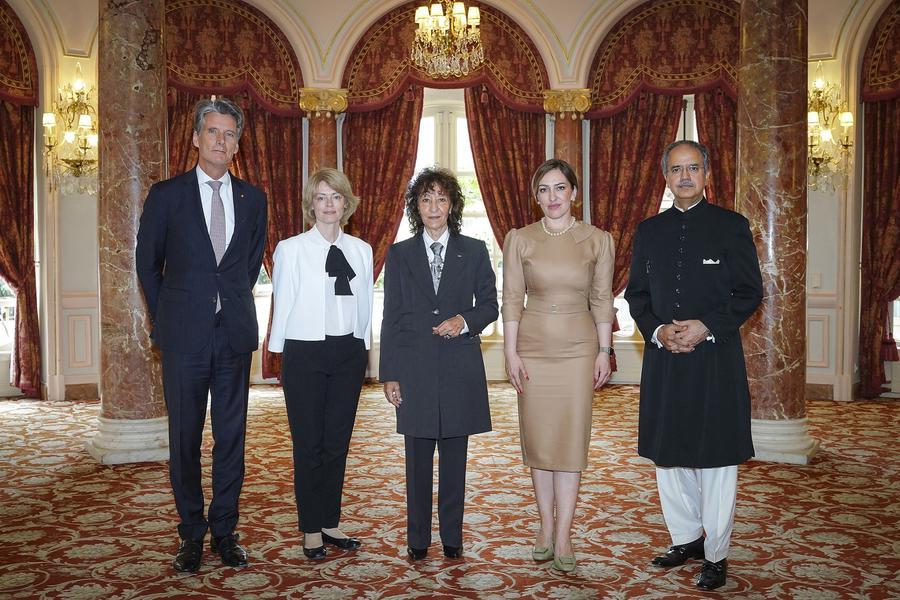 The incoming diplomats are Bojana Kondic-Panic from Bosnia-Herzegovina, Iceland's Unnar Orradottir Ramette, Jan Theophile Versteeg from the Netherlands and Asim Iftikhar Ahmad from Pakistan. 
WATER MANAGEMENT PLAN
The government has adopted a system to ensure "the rational use of water resources" as the Principality faces up to drought conditions this summer and potentially beyond. Made up of four alert levels ranging from vigilance to crisis, the plan was developed to significantly reduce water use, prolong reserves and delay the necessity of using emergency crisis measures.  
A breakdown of the measures can be found here. 
SCHOLARSHIP APPLICATIONS MADE EASY
The government has rolled out a new online system for Monegasque students to apply for foreign language scholarships via the monguichet.mc portal under the education section.  
To be eligible, the pupil must be: enrolled in a Monaco-based secondary or higher education establishment; and of Monegasque nationality, a spouse of a Monegasque or of foreign nationality dependent on a Monegasque, a foreign nationality or an orphan dependent on a state employee, or of foreign nationality residing in Monaco for at least 10 years.
The chosen language must already be on the curriculum of a state or private school in the Principality, and applications must be submitted no later than 31st July 2023 to be considered. For more information on the programme, please click here. 
Sign up for the Monaco Life newsletter. For the latest news, follow us on Facebook, Twitter, and Instagram.  
Photo credit: Monaco Communications Department