A dramatic red flag in Q3 dramatically secured Charles Leclerc pole position for consecutive seasons at his home race in Monte-Carlo, as Carlos Perez's crash prematurely ended the session.
Last year it was Leclerc who brought out the red flag to secure pole position, as he crashed on his second flying lap, before he was cruelly deprived of the chance to race on the Sunday. There will be no such issues this year, as the Monégasuqe endeavours to break his curse at Monaco.
At the time the red flag came out, Leclerc was set to better the 1:11.376 that he had set earlier in the session; he was simply in a league of his own as he has been throughout the weekend thus far.
Having prevailed in the most important qualifying session of the year, Leclerc now has not only the chance to finish his first Monaco Grand Prix, but to win it.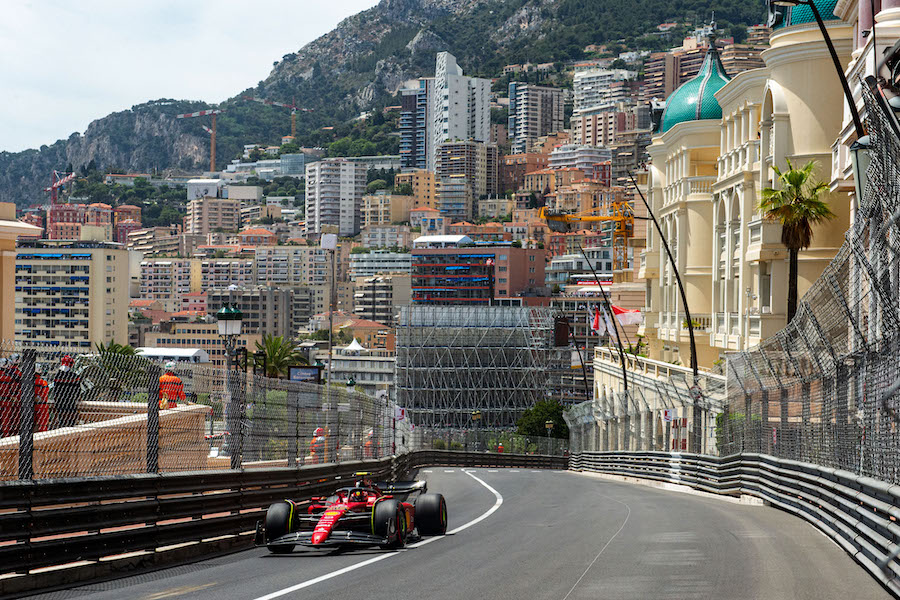 The Monégasuqe will also have the luxury of having his rear-gunner well-positioned. Carlos Sainz will start from second, so long as the damage he sustained when he hit the stranded Perez can be fixed in time.
Perez will begin third, a disappointing result in the context of a weekend where he has looked quick, even more so than team-mate and Leclerc's closest challenger Max Versatppen. It is the Dutchman who was perhaps the biggest loser of the day as his second flying lap was halted by the red flags. He will therefore begin in fourth.
The reigning world champion has his work cut out to catch the runaway Ferraris. In Barcelona, Ferrari believed they had found the solution to their race pace issues, which were linked to tyre degradation.
Those upgrades, coupled with the fact that it is notoriously difficult to overtake in the narrow streets of Monte-Carlo, especially with the wider cars this year, will mean that Leclerc will go into Sunday as the hot favourite. That Monte-Carlo curse could finally be put to bed.
SEE ALSO:
Interview with Charles Leclerc: "I don't believe in bad luck"
Photo source: Scuderia Ferrari Press Office