With every sip of the new Pink Kiss cocktail, guests at the Lobby Bar of the glamourous Hôtel Métropole will be helping raise money for Pink Ribbon Monaco, the Principality's dedicated breast cancer awareness charity.  
October is officially Breast Cancer Awareness month, but the five-star Hôtel Métropole plans on championing the cause of Pink Ribbon Monaco all year long: Head Barman and talented mixologist Mickael Bellec has created a very special cocktail that will be served at the Lobby Bar every day from this October to the next.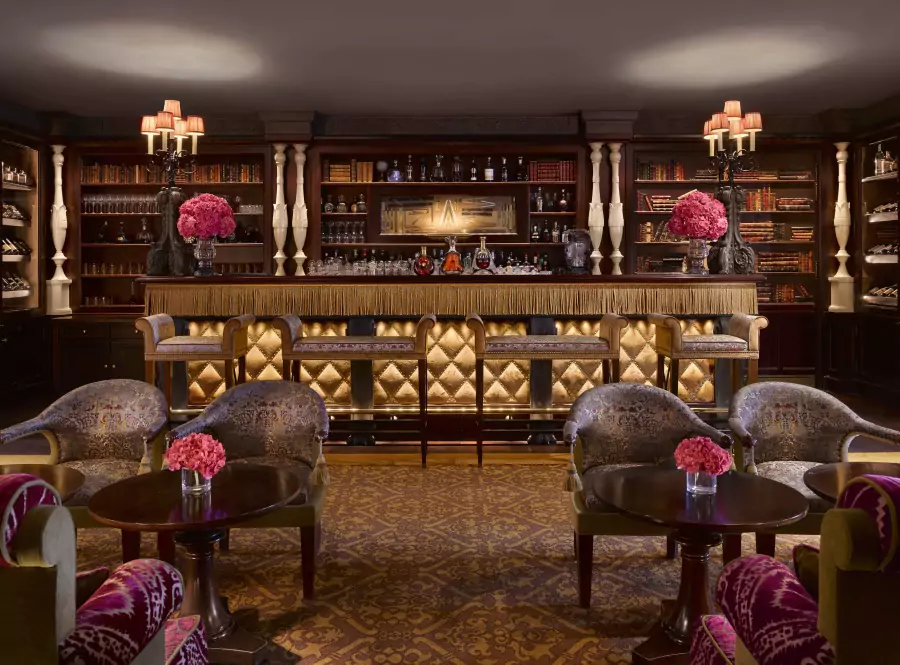 For every Pink Kiss cocktail ordered, the hotel will pledge a euro to breast cancer research and other important awareness initiatives.  
The Pink Kiss features a delectable blend of Hendricks Gin, lime and cranberry juice and a dash of Italicus to boast an "enchanting pink hue that reflects the hotel's commitment to raising awareness and funding for breast cancer research". An alcohol-free version is also available. 
Serge Ethuin, the Métropole's General Manager, says, "We are honoured to introduce the Pink Kiss cocktail and contribute to the vital research efforts in the fight against breast cancer. By donating one euro for each cocktail sold throughout the year, we aim to make a meaningful difference in the lives of those affected by this disease." 
Some 2.3 million women around the world were diagnosed with breast cancer in 2020 and there are statistics that suggest one in eight women may develop the disease during their lifetime. 
Read related:
Photos: Monaco's iconic monuments go pink for Breast Cancer Awareness Month
Make sure you're never left out of the conversation.
Sign up for the Monaco Life newsletter, and follow us on Facebook, Twitter, Instagram and LinkedIn.   
Photos courtesy of the Hôtel Métropole