After the disappointment of having the 2020 summer exhibition cancelled due to the Covid pandemic, the Grimaldi Forum has come out all guns blazing this year with an event that parallels its past monograph exhibitions of Dali, Bacon, Picasso and Warhol.
This time, major 20th century artist Alberto Giacometti takes centre stage, his iconic Walking Man statue forming part of one of the biggest retrospectives of his work ever organised in the world, thanks to the exceptional loan of 230 works by the Giacometti Foundation.
During an exclusive preview for the press on Thursday, the foundation's Curator Émilie Bouvard guided us through a giant exhibition space that gives prominence to all phases and mediums of Giacometti's career – sculpture, paintings, drawings, and prints that the artist used to express himself.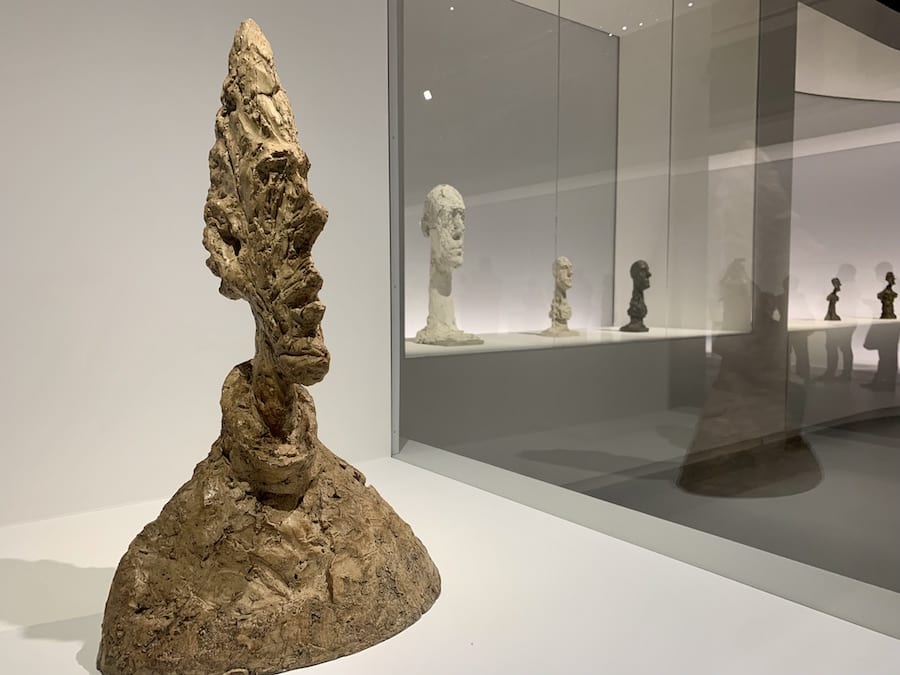 "The trail has the rhythmic character of a music score: first, a prelude retracing in chronological order, Giacometti's works of his youth, the temptation of cubism and abstraction then his surrealist period," says the Grimaldi Forum's Scenographer William Chatelain. "Variations on the quasi-obsessional theme of the human figure follow, a motif that was to haunt the artist from the end of the 1940s to his death."
Ten rooms follow the themes of Heads, Fayum Portraits, Animated Sculptures, Nature, Melancholia, Solitude, Marvelous Reality, Loves and Friendships, Women or Goddesses?, and to finish, At the Limits of Sculpture with the iconic Walking Man sculpture bringing the exhibition to a close.
At the heart of the trail is a digital studio, an immersive space for visitors supported by dialogues and animated photographs showing the special relationship Giacometti had with his models.


The simple white walls and minimal ambiance is punctuated by the addition of one quote by Alberto Giacometti per room.
"The themes preferred by the artist – the representation of the head, the face, the female body – will be particularly prominent but the public will also discover this relationship with solitude and melancholia as well as his relentless work with his models: his wife Annette, his brother Diego, his close friends," says Curator Émilie Bouvaard. "The visitor will also encounter another Giacometti, the artist experimenting at the very limits of sculpture, and the remarkable painter who also practised, next to portraits, the genres of landscape and still life."
Alberto Giacometti lived from 1901 to 1966 and grew up in Switzerland in the Val Bregaglia alpine valley, a few kilometres from the Swiss-Italian border. His father, Giovanni Giacometti (1868-1933), was an impressionist painter esteemed by Swiss collectors and artists.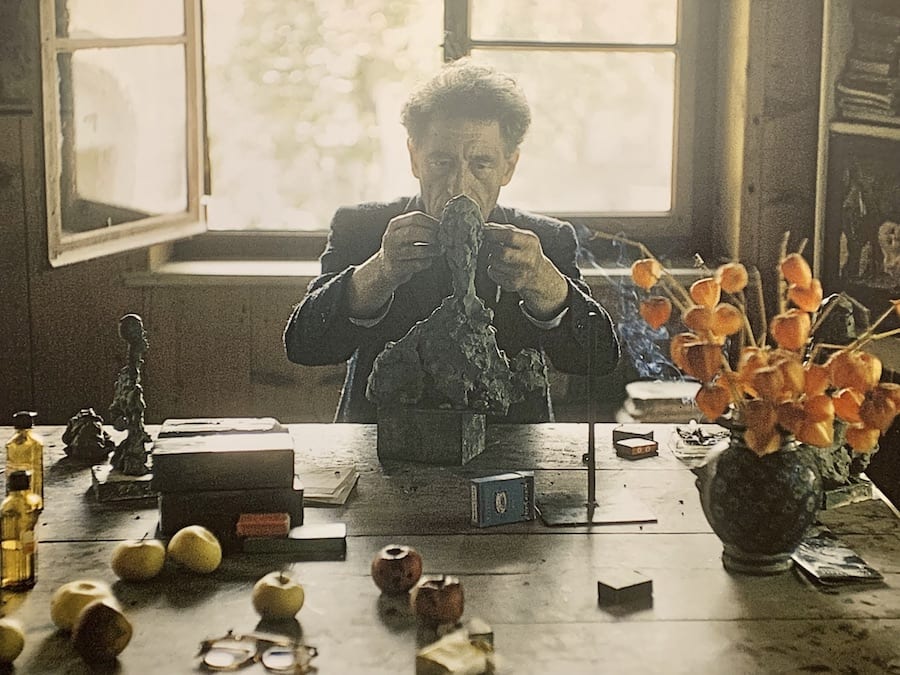 From 1922, he lived and worked mainly in Paris and is considered one of the most important sculptors of the 20th century. His work was particularly influenced by artistic styles such as Cubism and Surrealism. Philosophical questions about the human condition, as well as existential and phenomenological debates, played a significant role in his work. His critical nature led to self-doubt about his own work and his self-perceived inability to do justice to his own artistic vision. His insecurities nevertheless remained a powerful motivating artistic force throughout his entire life.
'Albert Giacometti: a retrospective, Marvellous Reality' is on show at the Grimaldi Forum from Saturday 3rdJuly to 29th August 2021.

Top photo of 'Children's Workshops' by Alberto Giacometti at the Grimaldi Forum, taken by Monaco Life

See the gallery below for more photos of the exhibition…

READ ALSO:
Giacometti marks return of summer exhibition