Simon Pavitt speaks with British racing driver Chris Buncombe about life supporting best friend Jenson Button and rekindling the Rocket Motorsport name.
Chris Buncombe is a former winner of the Le Mans 24 Hours in LMP2 and had a prolific career in the 'golden era' of GT racing behind the wheel of such cars as the Ferrari 575, Maserati MC12 and Corvette C5 GTI. He raced at Le Mans until 2011 with Aston Martin. After a seven-year sabbatical from driving, Chris made a racing comeback in 2018 winning the Blancpain GT Endurance Championship in Pro-Am and was runner up in the Asian Le Mans Series. Chris is best friends with Jenson Button and together they have co-founded Jenson Team Rocket RJN. The team, amongst other racing, will partner with McLaren to run a 720S GT3 in the GT World Challenge.
Monaco Life: Chris, why is Monaco so special to you?
Chris Buncombe: I fell in love with Monaco when Jenson moved to the Principality in 2000 and I started to spend more and more time here. I am an outdoor person and need sunshine, space and sport. The views of the Cote d'Azur are unrivalled. Monaco feels like a village to me, where I am always only five minutes from catching a friend for coffee or popping somewhere for a meeting. I love zipping about on a scooter around the Principality on, essentially, the most iconic circuit in motorsport. I have a great network of sporty friends that I regularly train with, especially cycling, which the region is great for. Everyone is like-minded here and there's always a group of people in very close proximity to be able to catch up with. So, there is much less planning required versus London, for example.
Let's go back to what we call the cornerstone phase of a career – growing up and some of the defining moments in getting you to where you are today. Can you tell us more about your early years?
I grew up with a pure passion for racing. My early career began in karting where I drove for Jenson's father, John Button's, Rocket Motorsport team. I moved through the junior ranks and loved going racing. I joined the Factory Nissan Europe Team and that's where I first met Bob Neville who was management at Nissan Motorsport Europe. It's funny now how it's come full circle as Bob is the third partner in our new venture with Jenson. Much of our focus is giving back to the sport and so the early memories are always a good reference point. I've always remembered the people that would take time to mentor me and the drivers that would be nice in person. It's important for kids to be inspired when they meet their heroes. What can be a short moment can have a lasting impact as a cornerstone experience.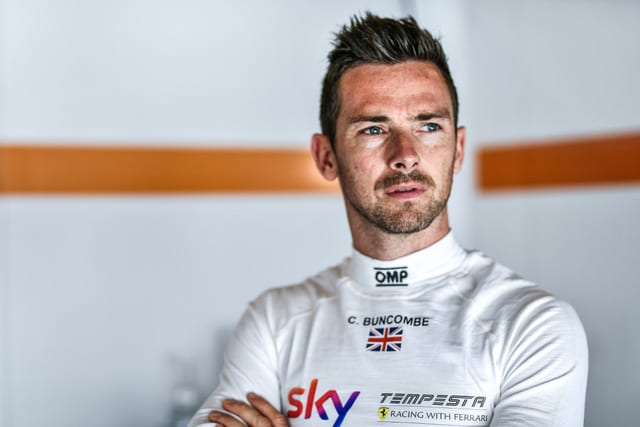 Next is what we call your keystone phase, we consider this the time you make your mark, the 'middle age' where you make a dent in the world, create and achieve success. When was that?
It's been an interesting one to look back on. I spent a huge amount of time racing in Le Mans, GT championships etc. But, also as a close friend of Jenson's, we had a really close group that would support him at F1 race weekends. They were really special times, being there for your friend when he reached the pinnacle of the sport: an F1 World Champion. There was a close-knit group of friends from childhood from Frome, our hometown in the UK. Jenson liked having his family and friends around him, some drivers just prefer having their trainer and manager there. As I was a racer, it helped having knowledge and understanding of the sport. It doesn't always work having people at the track as they can be a distraction from racing. But we loved going racing all together. Often during the race weekend's we'd relieve the pressure by chatting about what we would both do after retiring from professional racing. We'd envisage doing Le Mans together, classics, off road etc… so when thinking about peak moments, I had my own highlights, such as winning at Le Mans, but also highlights within a group all supporting Jenson's mission of reaching the top of F1. What made it special was the long-term friends and close family all together.
Do you have any top Monaco memories from the 'keystone' phase?
The year Jenson won the F1 World Championship, in 2009, he also won the Monaco GP – every racer's dream and amazing times celebrating with the likes of his dad, John. We then had to follow him to support him in his fight for the Championship so I ended up supporting at 15 races that year. I was also able to build a business around Grand Prix hospitality and events. We've hosted on yachts for many years at the GP. One year, Jenson was out of the race early so came straight to the yacht to watch from there. That's a pretty unique experience for sponsors and guests on the yacht and also for the driver… what other sport in the world can you start a race knowing you could either end up on the podium or on a superyacht? There's a great video on YouTube of Kimi Raikkonen doing so in 2006.
We would host sponsors around the Grand Prix and it was always rewarding to bring them into the sport. Nothing beats being firmly at the centre of the action of the Monaco GP weekend. Many who experience F1 at Monaco are then hooked on the sport for life.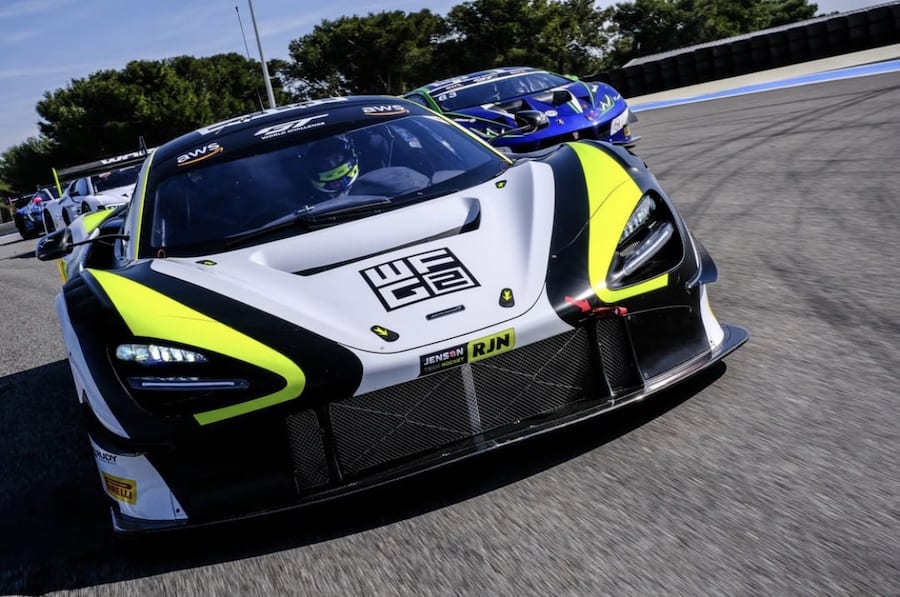 So, onto our focus now, the capstone phase. We like to look at what someone does after they've reached the top of their game, mastered their craft. What is next for you?  
I would say we are both in a bit of a transitioning phase at the moment. We are both still racing in various championships but have one eye on capstone thinking. We are actioning now the plans we used to discuss at F1 weekends. For both of us, it's about giving back and thinking more about helping others. We want to make sure that young drivers have the chance to go racing and ensure that they are enjoying it rather than having too much pressure at a young age.
A few dots have joined at the same time which has enabled us to form Jenson Team Rocket RJN. We were chatting to our friend Bob Neville who was running the Nismo GT racing team with Nissan. They were at a crossroads and we felt this was the right opportunity and time to all come together. Our vision is to use our experience and passion to be at the forefront of the next generation of motorsport. Our future is supporting young talent across a range of different mediums including the growth of women's sport, the need for sustainability and the opportunity eSports provides in removing the barriers to entry into the sport. We want to rekindle the Rocket Motorsport name.
It seems that you were happy to be a Wingman to Jenson in order to support him to reach the top of motorsport. Now you are more about your joint ambitions.  
Yes, it's now about shared ambitions and endeavours. Jenson's late father John started Rocket Motorsport in the 1990's as a karting team to help young drivers. Our team now successfully transitions drivers from the virtual to real world as the professional team for the World's Fastest Gamer Competition. We have the opportunity for the team to compete in numerous championships and race series in the future from Extreme E (electric vehicle off-road racing) to W-Series (all-female single seater racing) to eSports. We also both have a vision of us racing in the same team at an endurance race like Le Mans in the future. It's time for us to be Wingmen to each other but also to many others around us.
What is driving your passion?
As I mentioned, we are at the start of this new journey so it's exciting to push to see where this takes us in the future. I want to leave a legacy and ensure I give back more to the sport so it's in a better place from me being a part of it. We have shown already proof points for our potential. From supporting emerging drivers to getting more youngsters choosing careers in engineering. Our team's chief engineer has come through the ranks having been with us since graduating. I am driven to create more of those examples.
Final thoughts… Why do people undertake capstones?
It's enabling me to think about 'what next' in my life post professional racing. It's giving me a purpose and something beyond just my own racing career and striving for personal championships. It's a nice feeling to be free of certain constraints in order to think 'what next?' for our team and mission. It's a chance to redress certain balances in life. Ideally, it will be closely linked to Monaco whether that's due to sponsors, team members, partnerships, collaborations or simply the team racing on the circuit. It's about designing life and projects to fit our future needs as well as being able to help many others at the start of their career. Monaco, hopefully, will continue to be a key part of that.
More details about Chris can be found here: www.rocket-motorsport.com

In his regular column for Monaco Life, Simon Pavitt, pioneer in helping remarkable individuals with their 'capstones', talks to those in the Principality about how they are finding meaning and fulfilment through passion projects that are beyond their day to day business. Simon's focus is around the 'non-financial' motivations of success of the projects. Capstones include the likes of philanthropy, sports team, venture, wine and adventure projects.


Top photo: Jenson Button (left) and Chris Buncombe (right)