Monaco Life, in partnership with the Princess Grace Foundation-USA, is proud to present a monthly series highlighting the lives and artistic work of the Princess Grace Foundation-USA's illustrious Award winners.
In this month's exclusive interview, Princess Grace Foundation-USA's Chief Program Officer Diana Kemppainen catches up with Princess Grace Award winner Johnson Cheng (2018, Film). Johnson is a film writer and director whose films have screened at Tribeca, AFI Fest and Toronto Film Festival. His work has been acquired by HBO where he also received the HBO APA Visionaries Award. Most recently, he has moved into directing for television, directing episodes of American Born Chinese (Disney+) and The Chi (Paramount+ and Showtime).
Johnson spoke to Diana about his inspirations, what it's like to direct for television and what motivates him to continue pursuing his craft.
You grew up in the San Gabriel Valley in Los Angeles, in the vicinity of Hollywood. What was your path to becoming a filmmaker?
I had a roundabout path to becoming a filmmaker – I think I tried a bunch of things that were adjacent to filmmaking and finally decided that I should finally take the leap. Once I did, I was so happy that I had figured out what I wanted to do for the rest of my life.
Who are some of your favorite storytellers and artists?
My answer to this will constantly be changing, but at the moment I'm grateful for these filmmakers because they made films that are important to me.
Edward Yang – Yi Yi, Brighter Summer Day; Ozu – Tokyo Story, Late Spring; Bergman – Fanny and Alexander; and Hu Bo – An Elephant Sitting Still.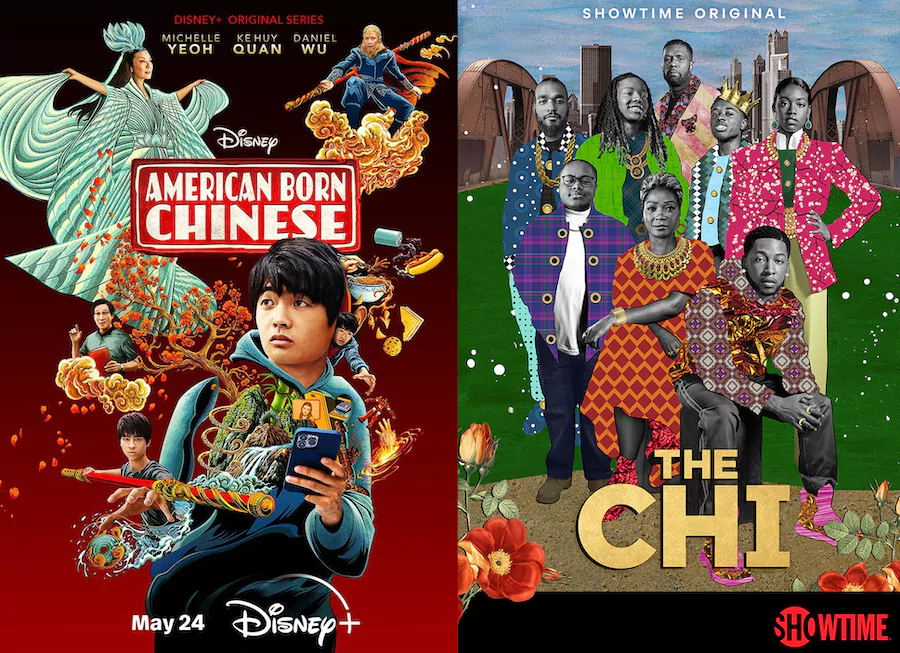 You've recently started directing series episodes; you directed episodes of American Born Chinese and The Chi. How did you get into directing for series?
I feel insanely lucky to have been able to be part of these shows, and I owe it all to the people behind these shows who took a chance on me. I was lucky to have the opportunity to shadow many great filmmakers such as Destin Daniel Cretton prior to directing on the series so it feels like I've won some crazy lottery where I get to learn and work alongside these people who I've admired for so long.
How do you balance taking episodic directing work and the creation of your own work?
I think that as long as I'm learning something or pushing myself artistically, I'm happy with doing the best I can in whatever project is in front of me. I think they are both equally exciting and ideally, I'd get to do both for the rest of my life. 
How do the processes differ when you're contracted to direct vs. your work that you have written?
I feel like they tickle different parts of my brain. When I'm working on my own writing I'm constantly revising, and it can be a lonely process that seems to never end. When I'm working with someone's writing, I get excited at the thought of collaborating with a partner and putting our heads together to make something great.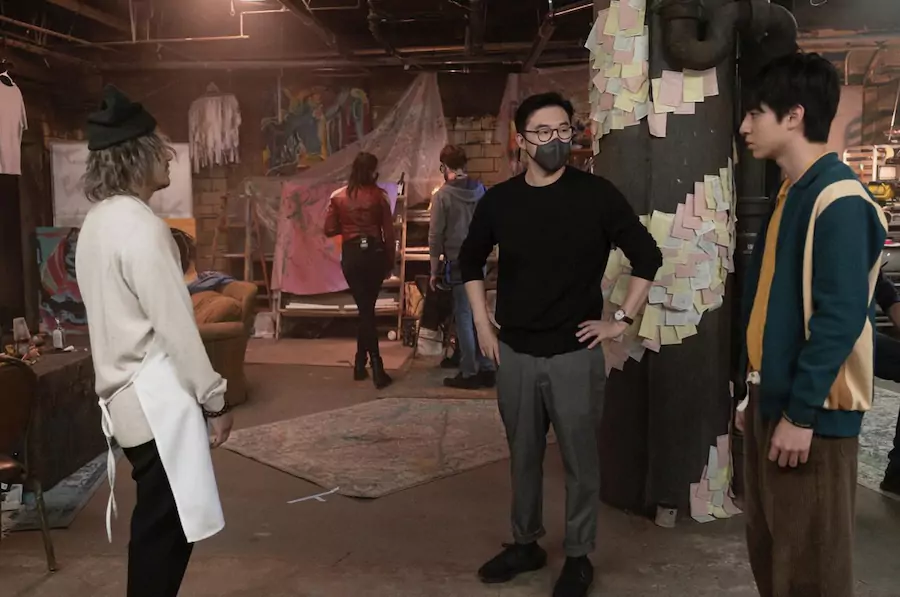 A career in the arts is hard. Recently one of our 2023 Princess Grace Award winners (fellow Columbia grad Aiman Mimiko) compared it to running a marathon. What are some of the milestones or markers that have encouraged you to keep going?
I think the most encouraging thing is getting to work with friends over and over again and seeing their growth, and how we've grown together. I hope to be making films for the rest of my life, so I want to think of filmmaking and the way I live and the people I spend time with as things that are all connected. Getting to do the thing I love with people I love is something I cherish.
What's next for you?
Very excited to be writing and working on my first feature film.
Any words for aspiring artists?
"Don't forget to have fun!" I recently had someone shadow me for the first time on an episodic directing job, and I kept trying to think about what I wish someone had told me when I was super anxious and sitting in that chair for the first time. I'm still learning a lot and didn't know if I had any wisdom to share, but I'm very proud that I can look back on each project I've done fondly because I had a blast every time.
For more information on Johnson visit: https://www.johnsoncheng.com/
Make sure you're never left out of the conversation. Sign up for the Monaco Life newsletter, and follow us on Facebook, Twitter, Instagram and LinkedIn.   
Photos provided