Ahead of the red carpet premier of 'No Time To Die' on Wednesday night, Cary Fukanaga spoke to Monaco Life about what it was like to co-write and direct the film that famously closes the book on Daniel Craig's James Bond.
It could have been a scene straight out of a 007 film – Cary Joji Fukanaga, handsomely dressed in a white tuxedo jacket, drives up to the Prince's Palace in a sexy Aston Martin. As the last of the September sun sets over the horizon, the award-winning Fukanaga reveals to Monaco Life what it was like to be the only American to direct a film in the iconic British spy series.
"I didn't find out I was the first American until I looked deeper into the production," he tells me, "but I think I brought a different sensibility to the franchise. I am from a different generation than the other directors as well, so that changes perspective I guess."
In fact, he is one of 13 directors behind 25 Bond films, each one helping to shape the character and mythos of agent 007. But Fukanaga surely had the most difficult task of all the directors  – closing an important chapter in the legendary life of James Bond.
"I thought Spectre was going to be Daniel Craig's last film, but they said this was absolutely going to be his final role as Bond," says the 44-year-old. "It made it very clear that what I was writing for them would be a final chapter, so I approached it as an end. You can think of Casino Royale as the beginning, followed by a run of five chapters – this being the fifth and final chapter. 'No Time To Die' would be the end of the book; you could close it and feel satisfied."
The film's premier has been a long-time coming for Cary Joji Fukanaga. After nearly 18 months of pandemic delay, 'No Time To Die' had its world release at the Royal Albert Hall in London on Tuesday attended by the British Royal family and much of the film's cast. Less than 24 hours later, he jetted down to Monaco for the red carpet premier at the Opera Garnier in the original Casino Royale with Prince Albert, Hollywood legend Sharon Stone, and former Bond theme song singer Dame Shirley Bassey.
"It was a major relief to finally show the film," Fukanaga reveals, "and more than anything, it was a major relief to show it to audiences and not have it end up on streaming."
Not so lucky were most other highly-anticipated films this year, including Marvel's Black Widow, The Suicide Squad and The Matrix 4, all of which had simultaneous theatre and stream releases.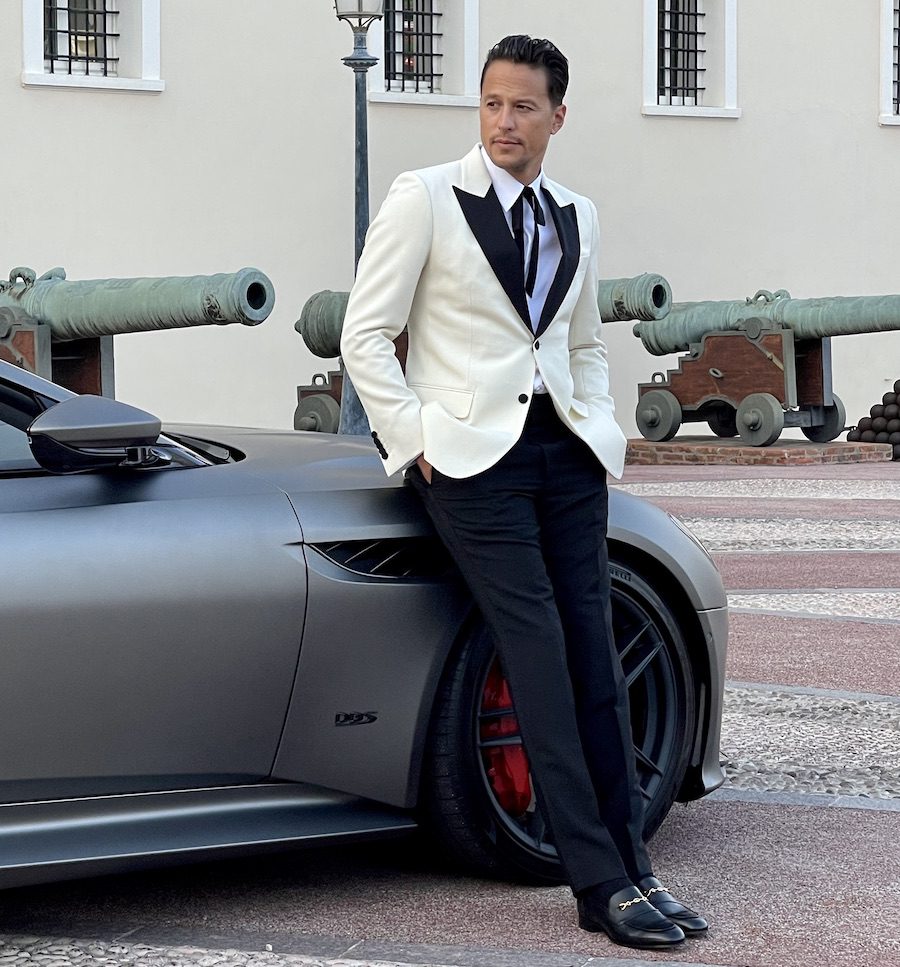 But Wednesday night's event in Monaco was much more than a glitzy red carpet film premier and dazzling after party. It was a celebration of Cary Fukanaga himself, a Princess Grace Foundation Award Winner. It was also an opportunity to raise money for the Foundation's newest award, the Sir Roger Moore Award, to support emerging talent in film making. And Fukanaga knows all too well how such an award can change the life of someone in this industry.
"The original award I got in 2005 was massively important because I was in the last semester of film school, and that's when people usually have to decide whether to get a job or try to pursue their dreams making movies. The award allowed me to focus on writing the screenplay that ended up becoming (the award-winning film) Sin Nombre. As I didn't have to work, I was able to focus on my project and continue my art, and because of that I ended up making my movie and I've been working ever since as a film maker."
Fukanaga says that Casino Royale, Daniel Craig's first film as James Bond, was a "jumping off point" to complete the film series, adding: "I think there are nods to the classic Bond films in there, but there is also a sentimental emotional layer exposed in the character that we haven't seen before, which I think creates a whole new feeling when you're watching it. You get all the action, all the thrills, but you also get some emotion, which I think might be unexpected for some viewers."
According to IndieWire, 'No Time To Die' is indeed the most emotional 007 movie ever, while other critics appreciate the scope that Fukanaga has afforded to Craig in his final role as Bond.
The Independent's Clarisse Loughrey, comments: "No Time to Die is at its very best when it allows the actor room to take his final curtsy with both grace and style, allowing him to leave the franchise with not only a good dollop of dignity, but a reminder that he gave Bond a soul."
Prince Albert emerges from the Palace gates in his own white suit jacket to greet a smiling Cary Fukanaga. The two drive off in that gorgeous Aston Martin, bound for the Casino de Monte-Carlo and the 007 fans that await them, eager to see for themselves how this James Bond chapter will play out.

RELATED STORIES:
No Time To Die film premiere pulls out all the stops
Bond film preview to honour Sir Roger Moore

Top photo by G. Luci/Prince's Palace