As general manager of some of the world's most famous hotels, including the Hôtel de Paris Monte-Carlo, Ivan Artolli has had many highs in his career, but few as momentous as receiving the Leading Legend Award from his peers.  
As anyone who knows Ivan Artolli will tell you, he is a very charming and attentive man, a silver fox in good shape with a genuine smile. And after 35 years working in luxury hospitality, he also has a playbook that is as precious as the establishments he works in.
In November 2022, Artolli – a member of the European Hotel Manager Association since 2002 – received the Leading Legend Award from the Leading Hotels of the World (LHW), a distinction that recognises his passion to the industry for more than three decades.
Just over six of those years have been spent as General Manager of the famed Hôtel de Paris Monte-Carlo. Artolli saw the landmark hotel through some of its toughest years, including the €280 million renovation that took four years to complete. The Hôtel de Paris debuted its dramatic renovation in March 2019, showcasing an historic property that had been thoughtfully brought into the 21st century, while maintaining its soul and signature features.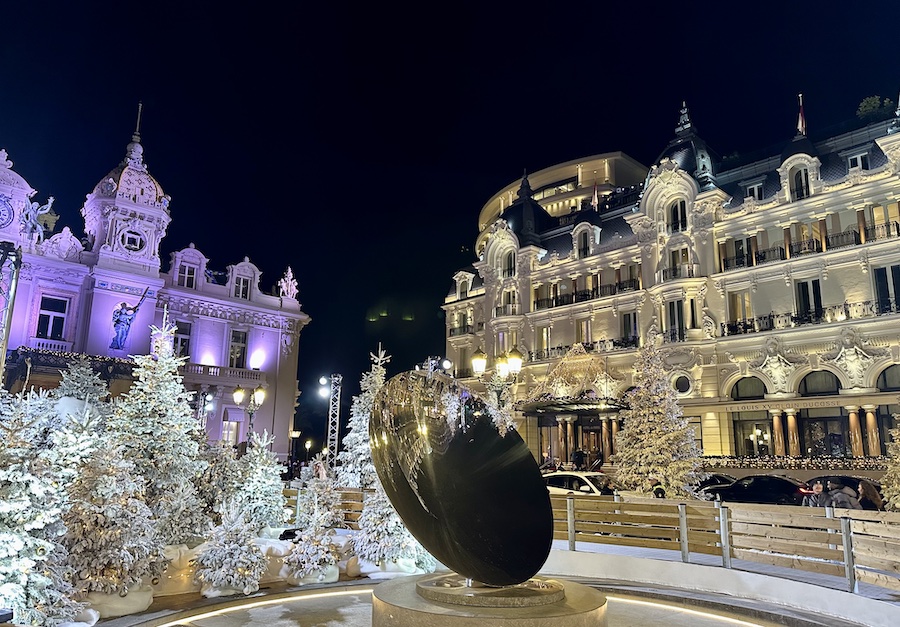 The Leading Legend Award, says Artolli, is significant because it is a mark of respect from an association that represents 400 of the finest luxury hotels in the world.
"This specific award is a once in a lifetime award, it is a real honour for me," Artolli tells me as we sit in the Bar Américain at the Hôtel de Paris. It is 3pm, but the iconic cocktail bar is filled with people. The legend of Monte-Carlo is palpable here.
"It's also a recognition of all the people that I work for, that I work with, and the teams that I am part of and manage. Without these successes, I would not have received the award."
Artolli has worked at 11 Leading Hotels of the World, among them Florence, Sicily, London, and Milan… Basically, anywhere his three children could learn a foreign language.
He says much in the luxury hospitality industry has stayed the same over the years, but a lot has also evolved, especially the attitudes of his high-flying clients.
"I think what has really changed is the way clients expect to be served," he reveals. "If you take the Hôtel de Paris 30 years ago, the service was very distinguished, kind of remote and distant. There was very little dialogue with the people you were serving. You just had to be ready so that when they called for you, you could deliver exactly what they were expecting."
That's all changed now, he says.
"People are asking for interaction. Clients who come to an establishment like the Hôtel de Paris want to be recognised as someone who has knowledge about the luxury hotel experience. If they are not familiar, they want to be reassured of their experience. Today, they expect a warm interaction; they want a team member to show empathy, to start some form of conversation, to show an interest towards them."
Artolli gives the example of an old couple and a young couple who come to the Bar Américain. The young couple doesn't need entertainment, he says, because they are entertaining themselves. They just need to be guided on the choice of drink, for example, if they see the barman shaking a cocktail; perhaps a suggestion of the cocktail of the month. But the elderly couple, he says, have been together for a lifetime. They have said everything that there is to say to one another. So, they need much more interaction and entertainment.
"This is when you really win over a client," says Artolli. "If they were here the night before, you ask if they enjoyed the evening. What did they think of the music? Is there anything they would like the band to play tonight? You have to make them feel special. That's how they become repeat clients for a very long time, because they are recognised."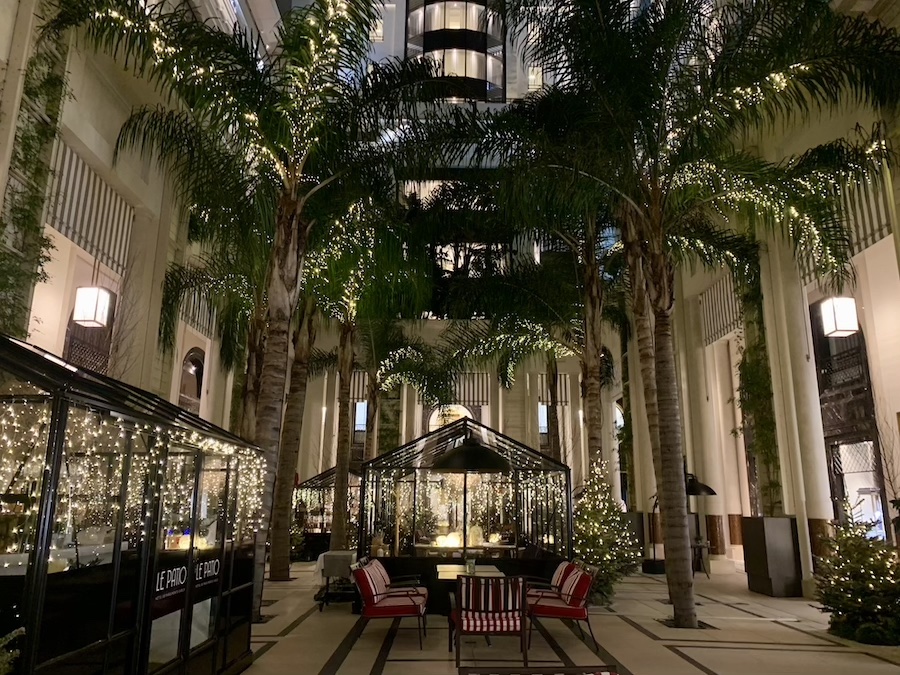 It is not unusual for Artolli to welcome three generations of the same family at the Hôtel de Paris, such is its golden reputation.
Now that Covid travel restrictions have been lifted, most guests come from America, the Middle East, South America, Australia and New Zealand. It used to be the Italians and Russians, but even luxury travellers from India are starting to outnumber them. Who can forget the huge Indian weddings that take over the Place de Casino and its neighbouring establishments each summer, including the Hôtel de Paris?
"India is the only country in the world where top travellers said they plan to travel and spend even more next year."
While the Hôtel de Paris has been attracting the planet's most glamourous, high-profile names since it opened in 1864, many luxury establishments have sprung up over the past century. Today, Monaco has more competitors in the luxury market than ever before.
"Asia, South America… You name them. America is even emerging as a competitor with the Grand Prix options and Las Vegas. But the advantage we have is that we have an established reputation. And on top of that, security has become extremely important."
London, for example, last year saw a massive increase in violent luxury watch thefts, mostly in wealthy neighbourhoods. Monaco, by contrast, has the lowest crime rate in the world thanks to a strong police presence and a zero-tolerance petty crime policy.
"The only destinations where you can actually show off your wealth by wearing expensive watches and jewellery is Dubai and Monaco," says Artolli. "Anywhere else in the world you are at risk. And the way Monaco handled the pandemic shows that here, everyone plays by the rules."
So, in the face of such legendary history and impeccable service, where does Artolli plan to take the Hôtel de Paris?
The future, he says, embraces technology to improve the customer experience: digitising the check-in and check-out experience for those who wish to use it; keeping the in-person experience for others who appreciate the human contact; the ability to control the entire hotel experience, from the opening of curtains to ordering room service and a taxi, from one digital device in each room… All are advances that are being offered by other leading luxury hotels in the world and would ensure the Hôtel de Paris stays competitive.
As our interview rolls to an end, Artolli brings me back to the Bar Américain.
"You feel so comfortable when you enter this bar because everything was designed to be perfect. The lighting is perfect, the sound is perfect, you can have a conversation while the band is playing. The lighting, during the day or night, makes you think you are more beautiful than you are in reality. That's the objective. If you reach those objectives, you have done your job."
Artolli acknowledges that he is part of a dying breed of luxury hospitality professionals.
"For the younger generation, it is all about them, what they want; it's not what other people want. I remember when I was a child, we had a guest in the house every Sunday; people visiting relatives. Now, that has all changed. We have to recreate the interest in pleasing other people. In reality, hotel, restaurant and bar employees are like doctors and nurses. But we don't take care of the body, we take care of the soul."
Sign up for the Monaco Life newsletter. For the latest news, follow us on Facebook, Twitter, and Instagram.
Photo of Ivan Artolli by Monaco Life
SEE ALSO: 
MANUEL DE VASCONCELOS: "I WOULD NOT HAVE CHANGED THIS LIFE FOR ANYTHING"