Christian Louboutin's 'The Exhibition(ist) Chapter II' brought in more than 37,000 visitors in its 51-day stint, says the Grimaldi Forum, and next year's summer exhibit is set to feature one of the art world's biggest names. 
Christian Louboutin and his uber-feminine iconic, red-soled shoes have been sought-after classics since day one.
His relationship with the Principality goes back to the start, when Paris-born Louboutin opened his first boutique on Rue Jean-Jacques Rousseau in 1991, and one of his first customers was Princess Caroline. Since then, it has been one strength to the next, giving the designer three decades of luxury footwear that discerning clients from all over the world adore.
The Grimaldi Forum capitalised on Louboutin's innate creativity and fashioned a 2,000 m² space filled with previously unseen works tied to the designer's Monegasque inspirations as well as new collaborations, including a unique project being developed with British artist Allen Jones. Not just shoes, which of course would be displayed with pride of place, but also art in other forms as well.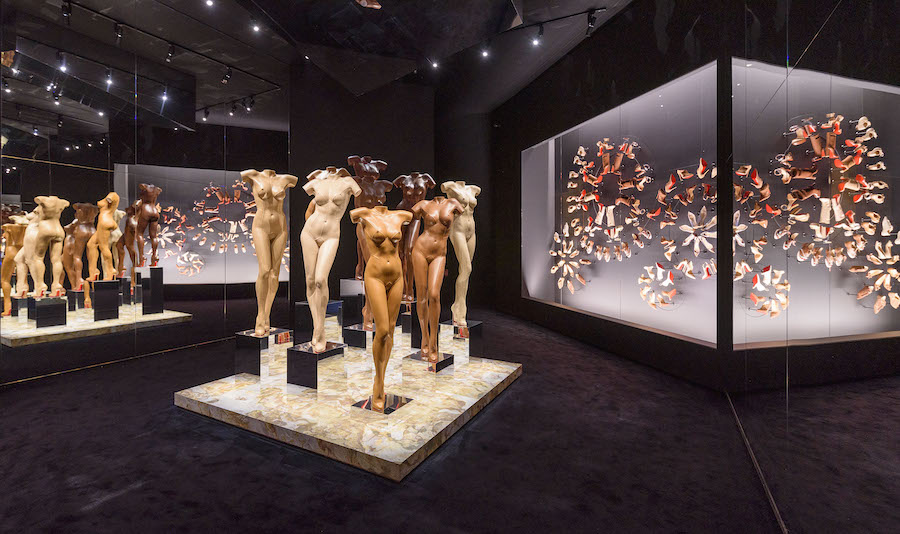 At the heart of the exhibition, the 'Musée Imaginaire' room brought together items from Louboutin's personal collection with historic and artistic works borrowed from public and private collections, including from local museums. It looked at various themes in the designer's work such as his love of dance and the legacy of the Ballets Russes, his passion for African art and Asia, the pop influence of Warhol, the photographic genius of Helmut Newton, and his fascination with oceanography.
The exhibition presented exclusive collaborations by Louboutin such as the stained glass created by the Maison du Vitrail, a silver Sevillian palanquin, and a cabaret sculpted in Bhutan. Visitors also discovered the designer's various projects with artists such as the photography of director David Lynch, the video work of Lisa Reihana, the leather sculptures of English designers Whitaker Malem, the choreography of Blanca Li, and the work of artist Imran Qureshi, as well as an immersive space dedicated to sculptor and painter Allen Jones created especially with him for this exhibition.
Said Sylvie Biancheri, General Director of the Grimaldi Forum of the summer success, "We can be delighted with such a result, it is 10% more than last year with Giacometti, despite an extremely short exhibition this year compared to usual, due to a calendar of tourism events in business picking up very early in September."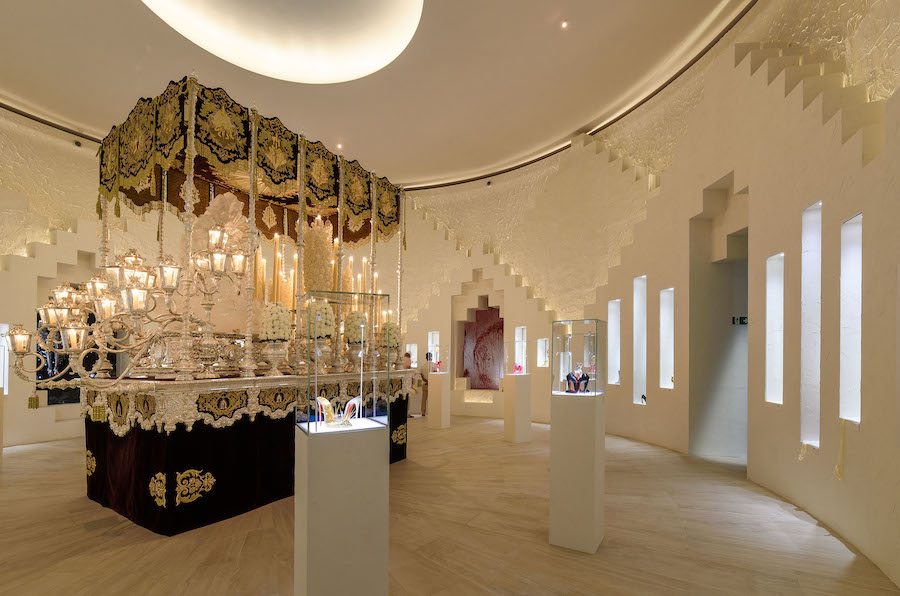 The numbers were impressive, but they mean nothing without public support. This is where the exhibition took off, with the digital visitor's book citing people who raved about the event, coupled with great praise garnered from the national and international press and social media outlets.
On average, the exhibition welcomed more than 700 visitors per day, with peak days seeing 1,800. French and Monegasques were the main attendees, with others coming from Italy and England, and more notably as far away as the United States.
"This exhibition was full of elegance and originality," said Francesco Grosoli, CEO of CMB Monaco, official and longtime partner of the Grimaldi Forum. "Our customers and prospects, who are great fans of creation and innovation, have widely acclaimed it. Its quality reflected our ambition in terms of sponsorship, that of contributing ever more and better to the cultural influence of the Principality."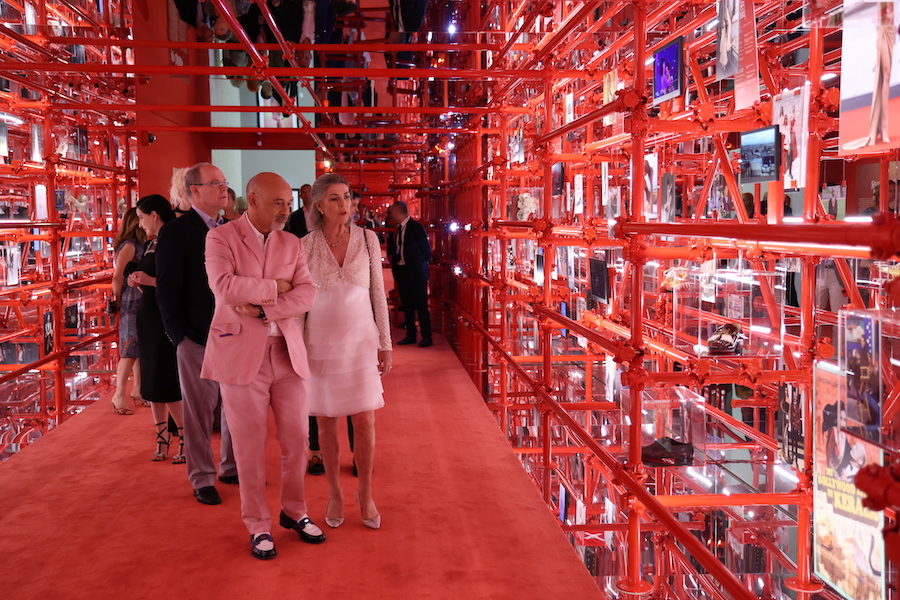 Inaugurated on 7th July by Prince Albert II, the main event took place from 9th July to 28th August. It was curated by Olivier Gabet, Director of the Musée des Arts Décoratifs, and was produced by the Grimaldi Forum Monaco in collaboration with Christian Louboutin.
Cultural enthusiasts can already look forward to next summer when the Forum brings 'Monet: Capturing the Sun', presenting a hundred paintings by the emblematic impressionist artist, thanks to a substantial loan from the Marmottan Monet Museum and through the support of international public and private collections.
SEE ALSO:
PHOTOS: CHRISTIAN LOUBOUTIN: L'EXHIBITION(ISTE)
Photo above source: Grimaldi Forum Monaco