Prince Albert was joined by his children Prince Jacques and Princess Gabriella for the annual boat burning ceremony of Sainte Devoté on a chilly, but clear evening on Wednesday.
The boat burning ceremony takes place ahead of the somber mass and relics procession on the official day of Sainte Devoté on 27th January, but it remains the highlight of the religious occasion.
Health restrictions this year meant that public participation was limited and the fireworks display was cancelled, but a large screen placed behind the boat gave an assembled crowd the chance to witness it from afar.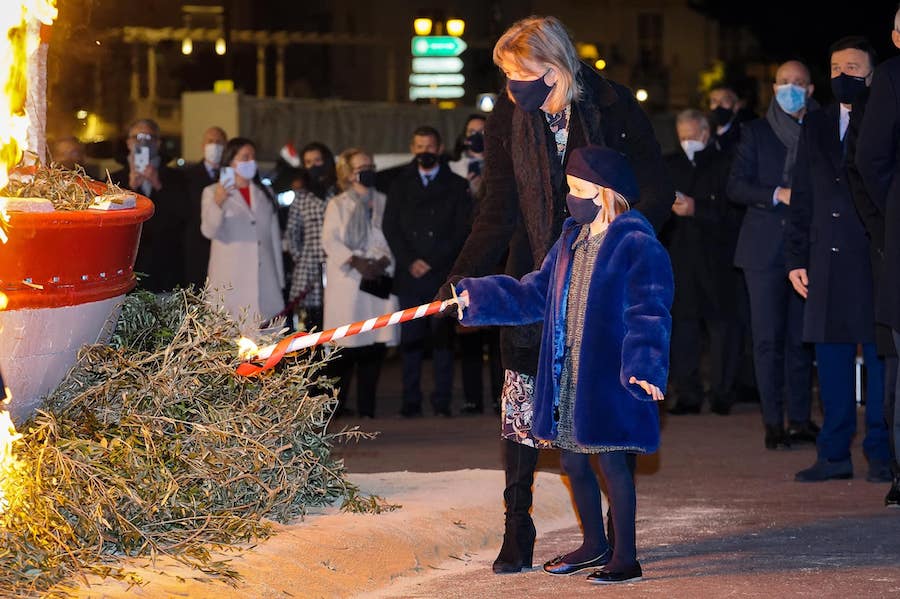 Lighting the pyre was Prince Albert and his son Prince Jacques, as well as Princess Gabriella who was accompanied by her aunt Caroline, Princess of Hanover, in the absence of Princess Charlene who the Palace confirmed on Thursday was still in recovery for "several more weeks".
Also present for the ceremony were Mélanie-Antoinette de Massy and Louis Ducruet, as well as Archbishop of Monaco Monsignor Marie-Dominique David, Minister of State Pierre Dartout, Mayor Georges Marsan, and National Council President Stéphane Valeri.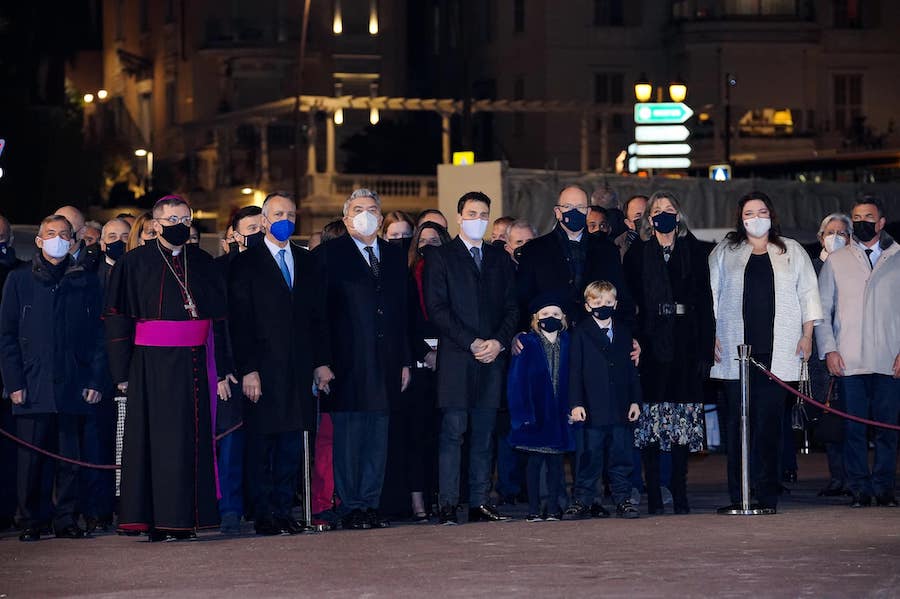 Saint Devota (Sainte Devoté) is the Patron Saint of Monaco and Corsica, who was killed on the island during the Christian persecutions in 303 AD and whose corpse, placed in a boat destined for Africa, washed up on Monaco's shore after a storm. In her honour, the Sainte-Devoté Chapel was erected.
SEE ALSO:
Princess Charlene's recovery will take "several more weeks"
Top photo by Michael Alesi, Government Communication Department