Prince Albert has ordered a special €2 coin be made for the commemoration of the centenary of the birth of his father, Prince Rainier III, which will be free for Monegasque citizens.
The Mairie has announced that the special commemorative €2 coin will be available free of charge to Monegasque citizens from 31st May, the day the official celebratory period kicks off and the actual day that Prince Rainier was born in 1923.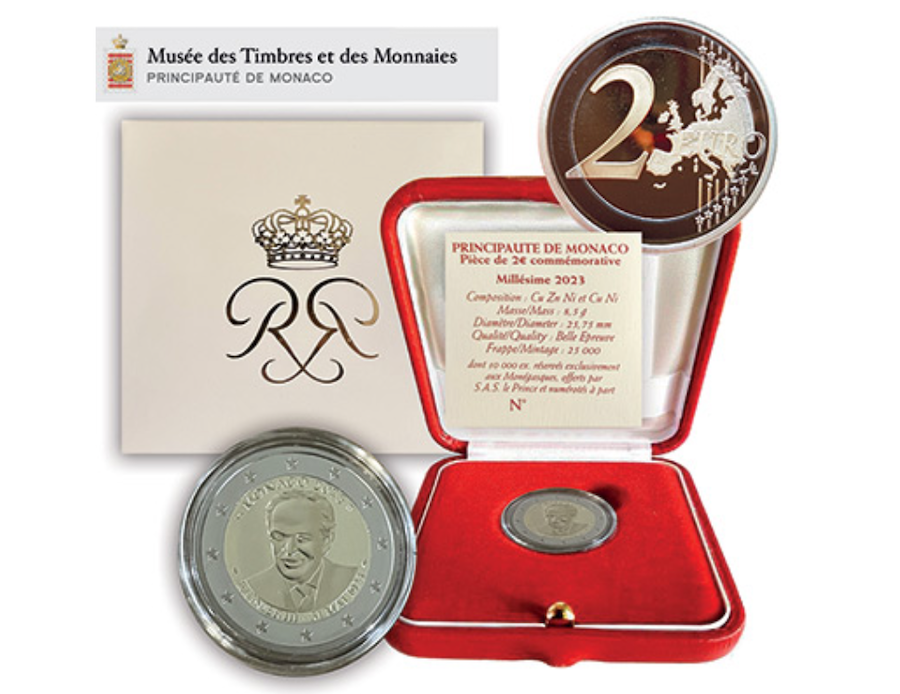 People can pick up their coins from the Mairie between 2:30pm and 10:30pm on Wednesday 31st May, and from the Museum of Stamps and Coins thereafter.
A Monegasque identity card must be presented to receive the coin free of charge.
The general public can purchase the limited-edition coin online only at https://www.mtm-monaco.mc from 1stJune. Only one purchase per person is allowed.
Sign up for the Monaco Life newsletter. For the latest news, follow us on Facebook, Twitter, and Instagram.
Photo by Monaco Life