Monaco Life takes a closer look at the recently-completed building projects in the Principality that feature an elaborate mix of eco-consciousness and architectural style and are move-in ready right now.  
In the past few years, a new crop of housing options has moved into the Monaco landscape, due mainly in response to a growing demand in this incredibly desirable locale.  
Completed in 2019, the elegant façade and prime views of Casino Square, the Mediterranean and even the Palais Princier have made One Monte-Carlo a much sought-after address since doors were first flung wide.  
The seven-building complex has 37 apartments that range from two rooms to six-room triplexes, replete with private pools and rooftop terraces. The apartments come unfurnished, giving residents a chance to put their own marks on their homes, but they do have fully fitted kitchens, dressing rooms and bathrooms, all finished to the obvious high standards.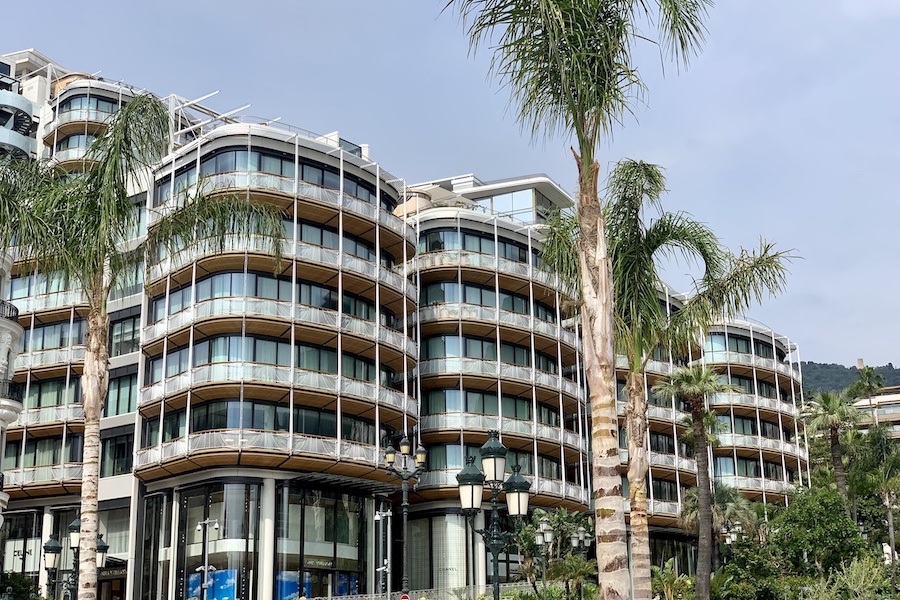 There is also a 24-hour valet service, secure parking and a concierge, who can book sessions at the nearby Thermes-Marins spa or Hôtel de Paris fitness centre, where access is part of the residency deal. Occupants can also take advantage of the hotel's services, such as housekeeping and room service for an extra fee.  
One Monte-Carlo's modern take on Art Deco architecture is the work of Sir Richard Rogers, the creator of Paris' Pompidou Centre, and Alexandre Giraldi, the designer of Monaco's Tour Odéon. In their creation, glass rules the day, allowing natural light to flood the spaces from morning until evening. Retractable façades make indoor-outdoor living a reality, whilst also maximising views.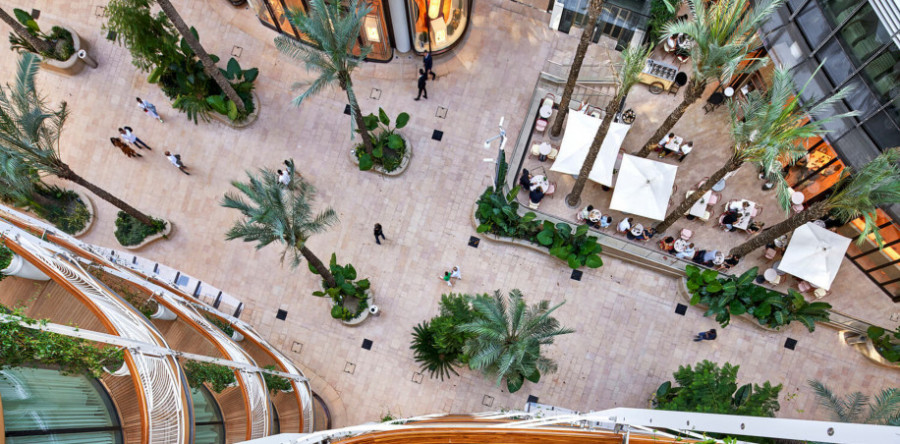 The development also has an eco-edge. The shade from the balconies and the close proximity of the residential pavilions help to keep the sun from blaring in, and efficient systems and controls are used to reduce consumption levels while still offering individual user control. Renewable resources were also used to meet the project's requirements, such as the photovoltaic panels integrated into the roof landscape of the office building. 
To sweeten the pot, the bottom floor is home to boutique shops, conference facilities, galleries and amazing restaurants, making a shopping trip as simple as pressing the button to the lift.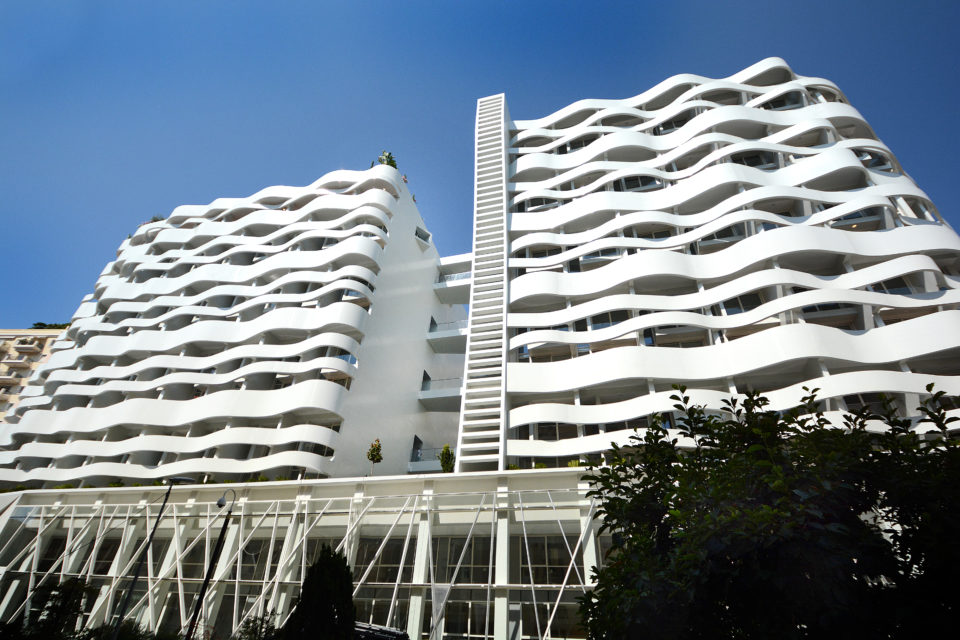 Funky, fluid and fun, Le Stella (pictured above) came onto the scene in 2018 as a whimsical architectural confection created by architect Jean-Pierre Lott.  
Rising up in the historic La Condamine district of the Principality, it's a mixed-use residential building featuring 99 apartments, two villas, shops and office spaces. It's also the home of the International University of Monaco. 
The majority of the units are duplexes, each with its own imprinted style. Second floor bedrooms keep privacy up and noise from the lower levels down, and the terrace loggias keep living spaces comfortable. For super-luxe, the private villas also come with their own saunas, garden patios and private cinemas. Amenities such as fitness rooms, a concierge and 24/7 security enhance the overall appeal of this futuristic building.   
View this post on Instagram
As the first housing complex in Europe to qualify as excellent by BREEAM, the world's leading science-based suite of validation and certification systems for sustainable built environments, MoNa (above) is a dream for those looking for luxury within the eco-conscious realm.  
Designed by the Michel Pastor Group, the exclusive 22-storey and 66-apartment building was created as a model in energy self-sufficiency. It welcomed its first residents in September 2021, but a number of apartments are still available.
Some of the features that made it so environmentally outstanding include geothermal heating and cooling systems: that is, the energy given off by the planet. A series of probes reaching 250 metres in depth supply this energy via heat pumps and a system of 'active slabs' placed below the floors, which diffuse heat and cool effectively year-round at little cost. Further geothermal technology, in conjunction with the 42 solar panels on the roof, take care of hot water needs.  
The curvaceous exterior design is not only eye-pleasing, but also acts as a sun shield of sorts, limiting the effects of the direct summer sun and therefore lessening the need for air conditioning. Each flat is also fitted with technology that tracks consumption, allowing tenants and owners to adjust and moderate usage.  
View this post on Instagram
Finally, the building is equipped with a clever waste sorting system, including a dehydrator for food waste that not only eliminates smell, but turns it into compost in eight hours or less.  
No luxury aspect was skimped on to create the MoNa. Indeed, architects Jean-Michel Wilmotte and Rainier Boisson constructed the building so each floor had exceptional sea views, top shelf natural material finishes, like stone and wood, and a contemporary design, giving residents clean-looking spaces as well as clean energy.  
READ MORE:
Monaco Real Estate: The private new builds that are changing Monaco's landscape
Sign up for the Monaco Life newsletter. For the latest news, follow us on Facebook, Twitter, and Instagram. 
Main photo by Jannis Lucas for Unsplash