From art to cars and history to the sea, here are the museums in Monaco that just can't be missed.  
With the school holidays upon us, many will be making plans to keep children interested, occupied and active over the next two weeks so here's a list of our favourite museums to help you on your way.  
Let's start with the local powerhouse: the Oceanographic Museum or Musée Océanographique de Monaco. Beautiful both inside and out, it is housed in a gorgeous Baroque Revival building that overlooks the Mediterranean and boasts a dominant position on the coastline of the Principality. It was founded by Prince Albert I in 1910 and is home to collections and exhibits showcasing all things marine-based.  
View this post on Instagram
There is a vast selection of sea life in its aquariums but the real added value of this museum are the plentiful exhibits, from model ships and objets d'art to the lab from L'Hirondelle, the Explorer Prince's first research ship, and the site where Nobel Prize winner Dr Charles Richet learned about anaphylaxis, the severe allergic reaction caused by things like shellfish and bee stings.
This non-profit museum is also home to many events and holiday camps for children through the Club Oceano. It's currently open daily from 10am to 7pm. Tickets are €19 for adults and €12 for children aged four to 17.  
View this post on Instagram
Recently relocated in Port Hercule, the Automobile Collection of the Prince of Monaco is a car lover's dream. Many come from the personal collection of Prince Rainier III, who amassed over 100 rare and classic vehicles over a 30-year period, including some serious gems such as the Bugatti Type 35 car driven by the unfortunately-named William Grover-Williams, the winner of the first Monaco Grand Prix in 1929. There are also some incredible examples of early automobiles, an army jeep, American classic muscle cars and a vast selection of Europe's finest through the decades, from Ferrari and Rolls Royce to Alfa Romeo, Maserati, Lamborghini and the like.  
The museum is open from 10am to 6pm. Adults can enter for €10, children aged six to 17 for €5, and under 5s come in for free.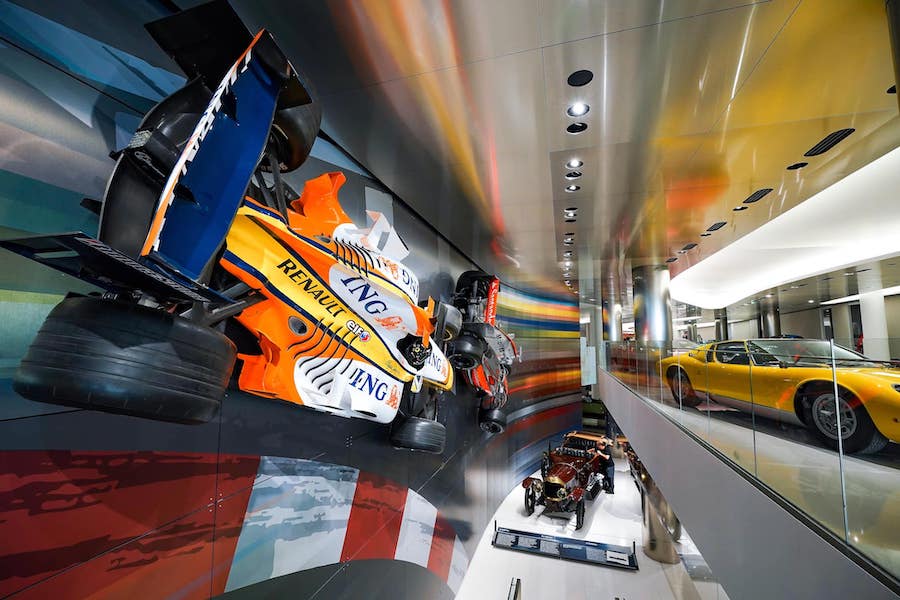 The Nouveau Musée National de Monaco is home to an incredible collection of contemporary art housed across two buildings – the Villa Paloma and the Villa Sauber – as well as acting as a location for exciting modern art exhibitions. In 2023, for example, it is featuring a retrospective on American artist George Condo.
Spring opening hours are from 10am to 6pm. Entrance is €6, but free on Sundays.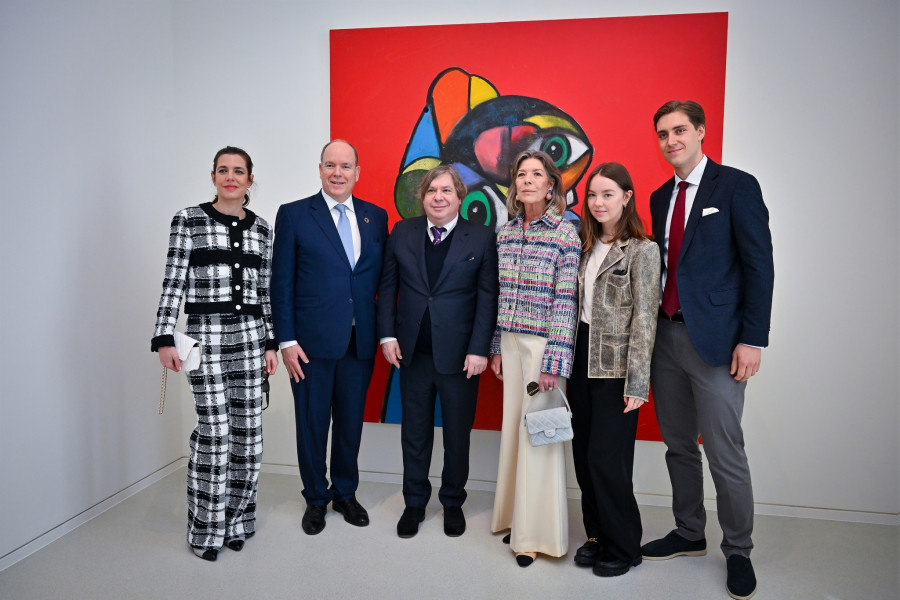 The Musée d'Anthropologie Préhistorique was opened in 1902 by Prince Albert I. This fascinating museum lets visitors take a step back – way back – in time with a series of collections that include prehistoric fossils and artefacts excavated from sites around the Principality over the years. The exhibitions retrace the glacial and interglacial periods of the region, as well as documenting local human evolution. Over a million years ago, "the Côte d'Azur was already, for our distant ancestors, a privileged habitat site", according to the website.  
The museum is open daily from 9am to 6pm, and the entry price is €1 per person, but children aged four and under can visit for free.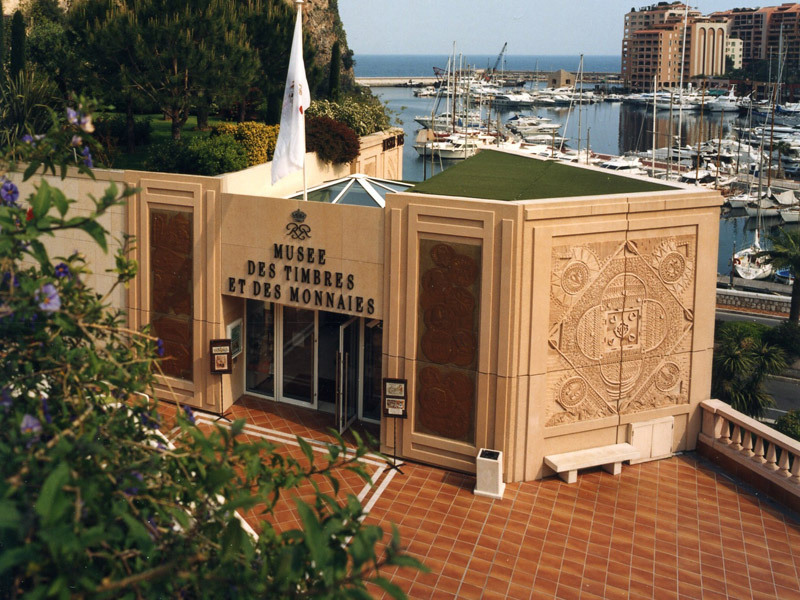 Located in Fontvieille and founded by Prince Rainier III in 1995, the Musée des Timbres et des Monnaies de Monaco or the Stamp and Coin Museum tells the history of the Principality through, you guessed it, stamps and coins. There are many examples of rare items on display as well as the private philatelic and numismatic collections of Rainier himself. There are often special international exhibitions held here and visitors can also observe a range of vintage machines for stamp-making as well as old coin presses and tools for the trades.  
The museum is currently open from 9.30am to 5pm. Tickets are €3 for adults and €1.50 for children aged 12 to 18.  
Monaco's maritime heritage demands a naval museum. Also located in Fontvieille, the Musée Naval de Monaco is home to naval objects from all over the globe and from ancient times to present day. There are over 250 items on display, including models of famous ships and pieces belonging to the private collection of Prince Rainier III. It is open every day from 10am to 6pm. Entry is €4 for adults and €2.50 for children aged eight to 14.  
Once a chapel and school for young ladies, the Chapelle de la Visitation is now a museum. This Baroque beauty dates from the 17th century and houses pieces from Piasecka Johnson's remarkable collection of religious art, which features masterpieces by Rubens, Zurbaran, Ribera and other great Italian baroque painters. It is open daily from 10am to 4pm, except Mondays, when it is open until 8pm.  
View this post on Instagram
And don't forget the newly relaunched visits to the the Palais Princier de Monaco! While the working palace doesn't really count as a museum, it is well-worth adding to your list of possible excursions in the Principality.
Read more:
Video: Prince's Palace reopens to reveal new hidden frescos under restoration
Do you have an event in Monaco or the French Riviera that you would like us to include in our What's On section and events calendar? Please email editor@monacolife.net.  
Main photo credit: M. Dagnino / Musée Océanographique de Monaco