Scientists at ZSL have used long-term space satellite data to monitor and evaluate the impacts of more than 20 years of nature restoration efforts at the Knepp Estate in the UK. The results are remarkable.
A key feature of the work at ZSL is the employment of Nature-based Solutions – an approach which both adapt to and mitigates the impacts of climate change while providing benefits for both people and biodiversity.
These solutions, which include protecting ecosystems such as tropical forests, seagrasses and mangroves; restoring sea beds and peatlands; the rewilding of degraded landscapes; and urban greening, are high-impact, and provide multiple benefits to people and wildlife. ZSL's aim is to ensure that biodiversity recovery is at the heart of nature-based solutions.
In April 2022, ZSL conservation scientists led on ground-breaking research using satellites to understand the impacts of rewilding efforts over two decades at a famous UK site. The long-standing rewilding project at the Knepp Estate in England has seen key species and native vegetation returned, and has been monitored for the first time from space, showing remarkable ecosystem recovery.
Scientists at ZSL have used long-term satellite data to monitor and evaluate the impacts of more than 20 years of nature restoration efforts. The research gathered satellite data and imagery such as those available from Google Earth to track changes in trees and shrubs from 2001 to 2020 across the 1,400-hectare site. After scouring years of earth observations across seasons, the team pieced together a picture of definitive nature recovery at the site, with results showing that rewilding efforts have led to a 40% increase in areas with trees, and six times more shrubs than before the project started.
The Knepp Estate had been used for several decades for intensive agriculture, but after this was deemed unprofitable, the owners turned it into a conservation site. Since this time, the estate has become home to a diversity of returning wild species, including rare turtle doves, nightingales, peregrine falcons and purple emperor butterflies.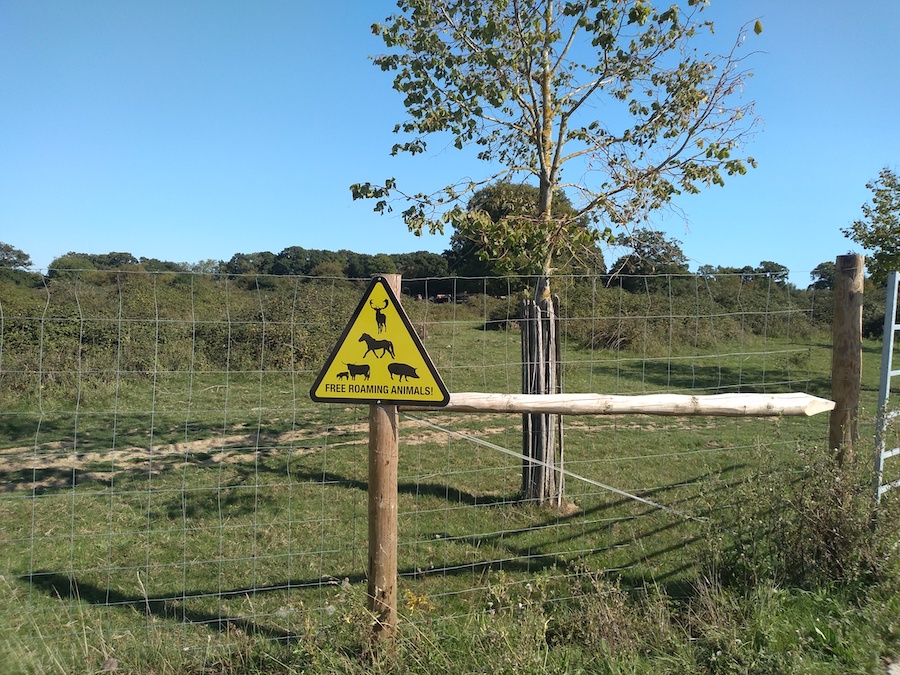 Rewilding – the process of rebuilding a functioning and self-sustaining ecosystem by restoring natural processes and food webs – is increasingly seen as an important tool to help repair damage to natural ecosystems, which are the foundations of all life on earth.
Satellite data showed that nature has bounced back particularly well in the south side of the Estate where fields were left for long periods before the introduction of herbivore species such as Exmoor ponies and fallow deer. This space exhibited the most significant change in land cover between 2001 and 2020, with the area dramatically switching from brown 'ploughed' fields and grassland to shrubs, woody vegetation and trees.
Conservationists who led the study say that these changes would have boosted important ecosystem functions including food sources, habitats, water and soil retention. Lead author and ZSL researcher Henrike Schulte to Bühne said: "This study is the first of its kind to assess the impacts of rewilding on wider ecosystem functions over several decades and at scale, in the UK. The Knepp Estate is becoming a lush and thriving natural habitat, and by using freely available satellite data, we have deepened our understanding of the impacts made by rewilding efforts."
Measuring the impacts of long-term rewilding projects has thus far been a challenge. This study is the first in the UK to use satellite images to assess the long-term impacts of rewilding as a strategy for a nature positive future.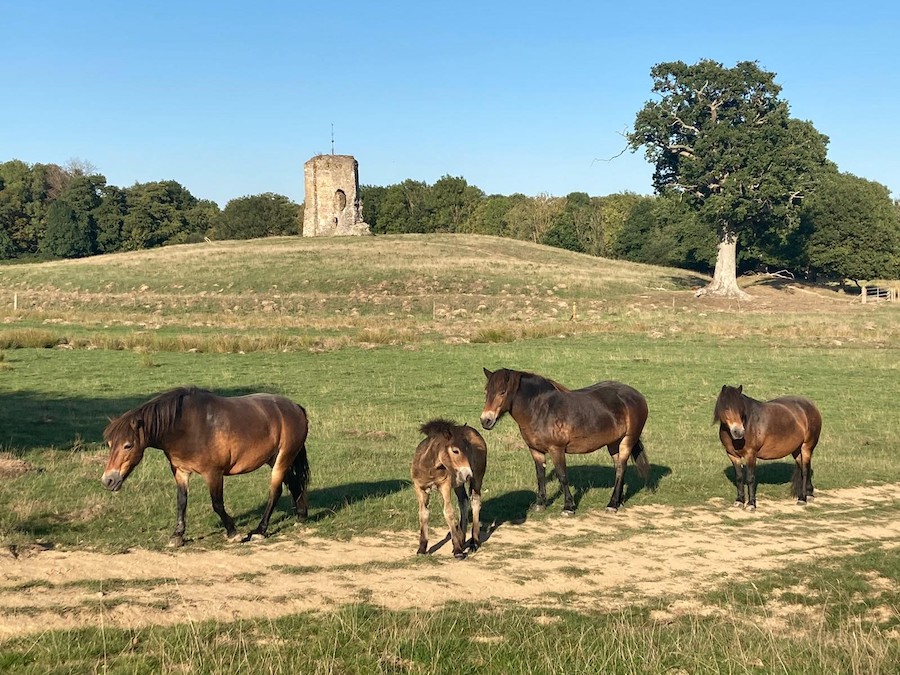 Schulte to Bühne added: "Earth observation tools have been vital in helping us to understand more about rewilding and how it's working. We hope that our work has proven how successful it is, and will be used to assess the impact of other rewilding projects in the future."
The findings also showed a significant increase in green vegetation, which the researchers believe cannot be entirely explained by rewilding efforts. They suggest these changes could also be attributed to the impacts of warming conditions in South England due to climate change. As climate change is causing broad and damaging shifts in nature, this will need to be monitored closely, and satellite imagery could help.
Senior author and climate change and biodiversity expert at ZSL, Dr Nathalie Pettorelli said: "Restoring nature in the context of rapid environmental change is challenging. To inform conservation action, we need a range of reliable tools that help us assess and predict the impacts of our efforts in the context of rapid changes in climatic conditions; as this study has shown, satellite data are, in that respect, extremely useful."
By James Wren is the ZSL Executive Director of Fundraising and Engagement. ZSL is working to put nature at the heart of  decision making,  prioritise  biodiversity  loss and  ensure global leaders and policy makers recognise  its interconnections with climate change. You can support ZSL's global science and conservation work by donating at zsl.org.