The Hôtel Metropole Monte-Carlo will this spring unveil a new fine dining restaurant headed by its Michelin starred chef. It will be called Les Ambassadeurs by Christophe Cussac, in homage to the hotel's rich past.
The 137-year-old Hôtel Metropole Monte-Carlo is in the midst of its biggest renovation to date. Every corner of this iconic institution is getting a revamp, including its kitchens – which have already completed, and its trademark fine dining restaurant, which is soon to be completed.
The hotel opened in 1886 and, with its palace façade in the flamboyant neoclassical style typical of the Belle Epoque, the Metropole Monte-Carlo quickly became a favourite among international visitors to the Principality.
In the 1920's, the hotel opened Les Ambassadeurs, a French gastronomic restaurant serving the who's-who of aristocracy, diplomacy, royalty and celebrity the world over. It was also a hit with the local Monegasque clientele.
It is a story that inspired Executive Chef Christophe Cussac to pay homage to this bygone era, in the naming of his new restaurant. The chef, who has been awarded numerous Michelin stars throughout his career, will offer a gourmet contemporary Mediterranean cuisine, inspired by his own gastronomic heritage, called Les Ambassadeurs by Christophe Cussac.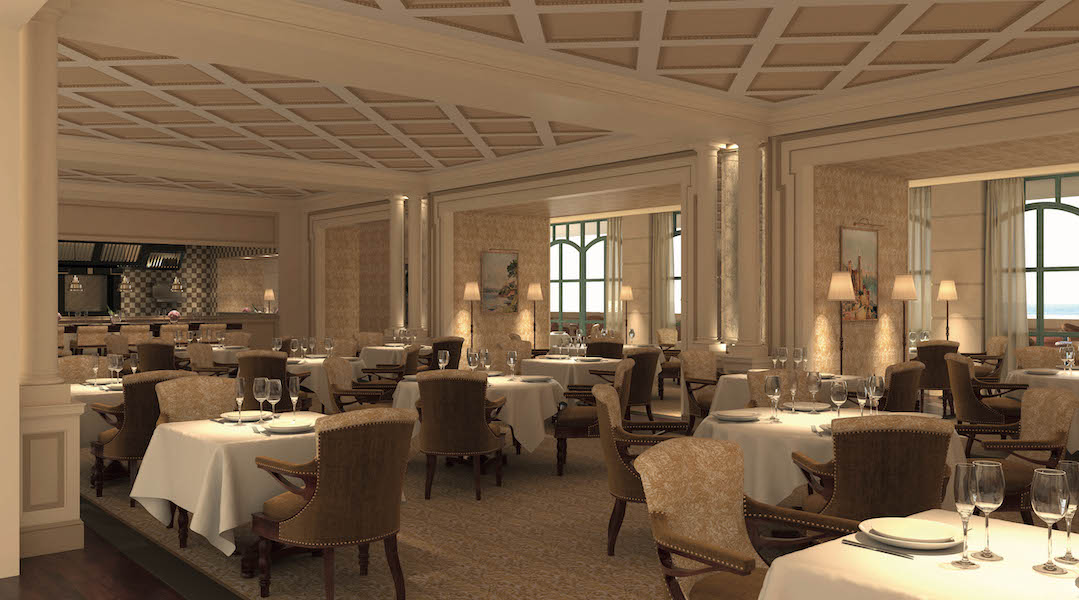 Cussac comes from a family of restaurateurs. His grandmother ran an establishment in an 11th century abbey, which was transformed by his father into a Relais Châteaux and gained a Michelin star. Working with legendary Chef Joël Robuchon, whom he considers his "spiritual father", Cussac has headed many gastronomic restaurants in France, before running the kitchens of the two-starred Joël Robuchon restaurant in Monaco. Now, he is responsible for all of the Hôtel Metropole Monte-Carlo's restaurants: Yoshi, the only Japanese restaurant on the Riviera to have a Michelin star, Odyssey, a poolside restaurant designed by Karl Lagerfeld, and the Lobby Bar, popular among locals and guests of the hotel.
The new restaurant, Les Ambassadeurs by Christope Cussac, will be an elegant, warm and welcoming space designed by Jacques Garcia, in the same ambience as the hotel itself. Garcia is also charged with renewing 125 rooms and suites, a major task that will require the hotel to suspend its accommodation offerings for eight months from this September.
The good news is that this new restaurant, Les Ambassadeurs by Christope Cussac, and all the hotel's restaurants, will remain open throughout the final stages of renovation, much to the delight of locals and visitors who have come to expect nothing less than perfection from Chef Christophe Cussac and his team.
SEE ALSO:
Sign up for the Monaco Life newsletter. For the latest news, follow us on Facebook, Twitter, and Instagram. 
Photo: Chef Christophe Cussac, credit: Aline Gerard