Monaco's Irina Peterson has embarked on the first leg of her adventure of a lifetime and is bringing Monaco Life readers updates on her incredible journey to help save the Oceans. 
Via my Ocean Amazon platform, I aim to raise awareness of the fragility of our marine life, the ocean's role in regulating climate and therefore the impact on our lives. Another goal is to inspire women to love and navigate the oceans, having an important presence in the sailing world, and a pivotal role as global agents of change.
I will be the only representative of the Principality of Monaco on-board eXXpedition voyages and as such, giving a voice to the HSH Prince Albert II of Monaco Foundation's environmental concerns and solution-based projects. I departed on 02.02.2020, the first stage of my Ocean Amazon project taking me to Galapagos where I will be volunteering with Charles Darwin Foundation and documenting various environmental challenges on the islands. Setting sails on 15th February in the Galapagos with the eXXpedition vessel, I will be navigating and researching with the rest of the female crew until arriving in Easter Island on 4th of March.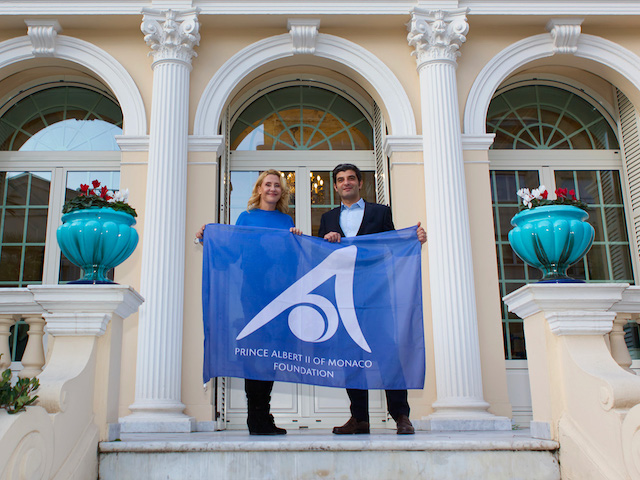 My love for the oceans was ignited in childhood, when I discovered Jacques-Yves Cousteau's documentaries. Despite a tiny black and white TV at home, I was mesmerised by the underwater "Silent World". The legendary explorer became an inspiration and I went on to dive and sail in many diverse places as my love for the ocean grew immensely. For this gift, I will be forever grateful and it is now time to pay it forward.
I hope that my Ocean Amazon documentary will be able to inspire younger generations to love and protect our oceans and the environment in general.
2020 brings with it a society that is slowly but surely waking up to the reality and scale of the plastic problem and damage to our oceans and our lives. That's why, more than ever, the accumulation of new data by scientific exploration is crucial. The Ocean Amazon documentary presents a golden opportunity to travel through the eye of the South Pacific Gyre and assess the most current status of the garbage patch.
Although photographic images and research on the South Pacific Garbage Patch exist, never before has a film team had the opportunity to be at the heart of such an operation. The contribution to the scientific world and the viewers of this film will be unique perspectives of discovery through the skilful eyes of two great cinematographers going above, and below.
I am an imperfect human and an imperfect activist. But I am learning, and I promise that I'm going to continue to try my best. I truly believe that what the world needs right now is not a handful of perfect people being the perfect solution. We need 7.5 billion people, imperfect like me and you, willing to try our best each day – when we can, how we can, where we can, and in all the ways we can to take more responsibility for our actions that impact the environment.
You can follow my voyage and mission on:
Facebook: @oceanamazone
Instagram: @oceanamazon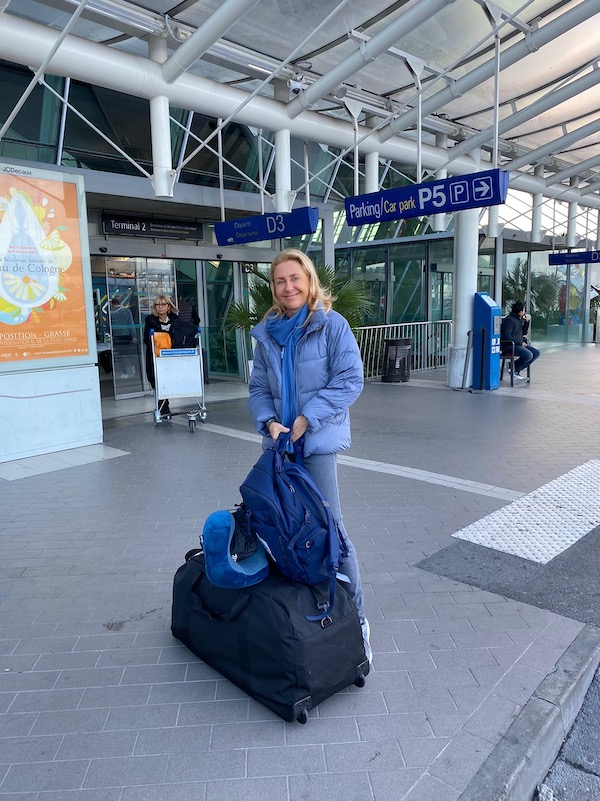 Day 0: The journey begins, 0202-2020
Many people have asked me why I chose this day to start? It's because I wanted it to be special, very special, so that we will all remember. 02-02-2020 is a palindromic date – when a date written out numerically is the same when turned back-to-front. No matter your culture and how you write the date, it will be the same: mm/dd/yyyy or dd/mm/yyyy or yyyymmdd. It happens once in the millenium (Until 03-03-3030)
This date is also a very unique and powerful day. Named Imbolc Day, or Purification Day, it is the midpoint between the Soltstice and Equinox, and is a celebration of Mother Earth. And that's what this date is about, the start of a great "purification", of our oceans and planet. Because everything starts with the first step in the right direction. The mission of my voyage and research is to raise awareness about the state of our oceans and also raise our consciousness to make changes in our every day life to be kinder to the environment. So let's celebrate this purification, promise of renewal, of infinite potential, of Earth awakening and the life force stirring. It is time to let go of the past and to look to the future, clearing out the old, the pollution and plastic garbage and feel empowered of all we can achieve!


Read also :
Women in Monaco: Irina Peterson