Even amidst this great crypto boom, selling a €65 million superyacht for bitcoin is a unique strategy. But, during the Monaco Yacht Show, it was clear that the approach is generating the right interest from the right circles.
She is a 72-metre masterpiece with only one owner, and the largest yacht built so far by CRN.
Azteca has spent her life as a private luxury family vessel, characterised by her large spaces, sprawling relaxation areas, a 110sqm beach club and a very impressive sun deck.
"We were very happy to list this boat for sale because there is no comparison on the market in terms of volume, quality, maintenance… you name it," Fernando Nicholson, Senior Sales Broker for Camper and Nicholsons tells me onboard Azteca during the Monaco Yacht Show.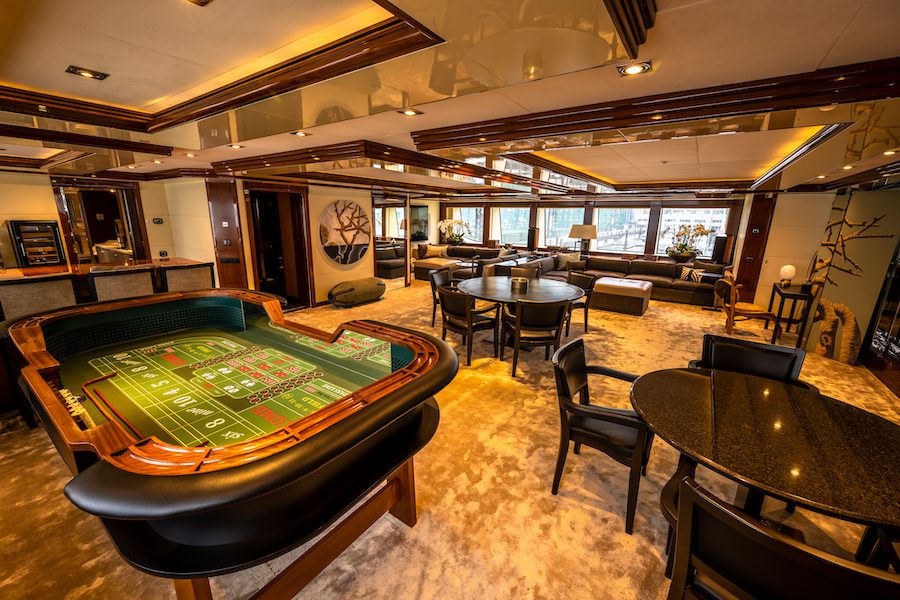 Azteca, which is co-listed with Edmiston, has only been on the market since the start of September and interest, says Fernando, has been huge, not least because the owner has gone for a unique marketing strategy.
"We need to move with the new world, and the new world is about crypto and digital currency," he says. "We have to be a part of that, and the owner is very understanding of this, that's why he decided to go that route."
Azteca was built in 2010 and has spent three to four months every year in maintenance, hence the impeccable condition of the superyacht. She has enough power to cruise from Iceland to Chile on a single tank of gas, a yacht built for trans-oceanic exploration in unrivalled comfort.


And she is impressive. Custom designed to the owner's strictest demands, Azteca's standout features include the sundeck with shaded bar, gym, helipad and jacuzzi; the glass lift that connects to an enormous owners' suite with private terrace, twin bathrooms and massage salon; and the award-winning galley must feel like heaven for the yacht's team of chefs.
In fact, the overall volume of this yacht feels unprecedented.
So why is the owner selling? Well, he just happens to have already brought another impressive vessel – the renowned 105-metre Lady Moura, the "original superyacht", that went for a cool €105 million in June.

Click on the images below to see more photos of Azteca…

RELATED STORIES:
Lady Moura sale breaks records