The Monaco community has wholeheartedly taken to the streets and squares of the Principality this past week to celebrate the centenary of its late sovereign, Prince Rainier III.  
On 31st May, the celebrations began with a day and night of festivities up on the Rock and in front of the ancestral home of the Grimaldi Family, the Palais Princier de Monaco.
Music of all kinds provided the soundtrack to an event that brought Monegasque citizens out in droves, from folk and jazz bands, to an orchestral ensemble from the Prince's Guard and the Children's Choir of the Académie de Musique du Prince Rainier III. 
Cars from the Prince's Car Collection, a project initiated by Prince Rainier III, were wheeled out and, in some cases, driven by members of the Princely family, much to the delight of the crowds gathered.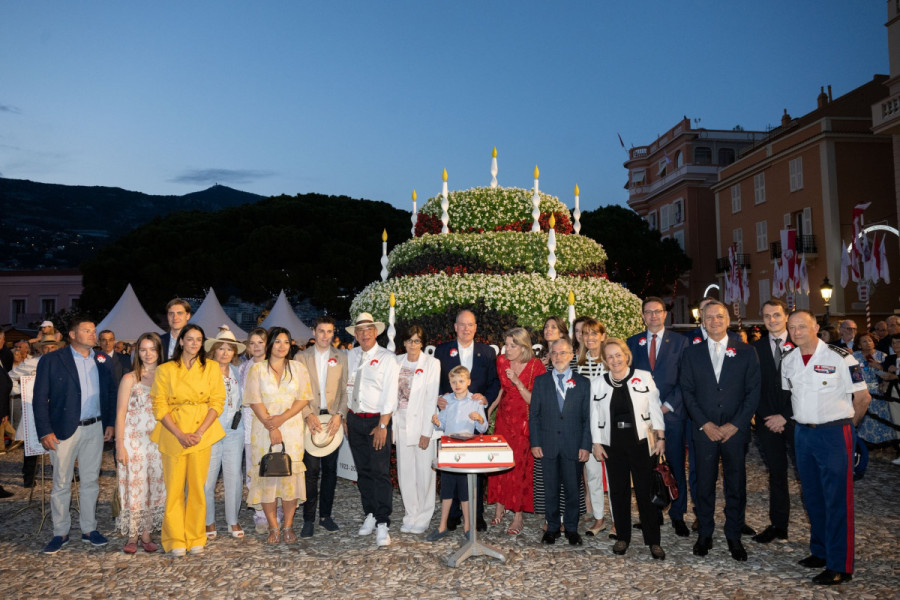 As evening fell, Prince Albert II, surrounded by his own family, shared with those gathered a cake in honour of what would have been Prince Rainier's 100th birthday.
31st May also saw the launch of several exhibitions connected with the late leader of Monaco, such as Le Prince Chez Lui within the confines of the Palais Princier, which was attended en masse by Prince Rainier's descendants, and Le Prince et ses Animaux down at the Jardin Animalier.  
Countless events took place across the Principality that day too, from the launch of a sculptural walk to a graffiti art session led by Mr One Teas.  
Over the course of the next few days, weeks and months, many other commemorative occasions will be taking place in memory of Prince Rainier III, both here in Monaco and abroad.  
For the full schedule, click here. 
Click on the images below to see more:
Sign up for the Monaco Life newsletter. For the latest news, follow us on Facebook, Twitter, and Instagram.  
Photos courtesy of the Palais Princier de Monaco, Monaco Communications Department and the Mairie de Monaco