A villa made entirely of glass and stainless steel in the ultra-luxurious town of St. Jean Cap Ferrat has gone on the market for €46 million. Monaco Life takes you inside this Jean Nouvel-designed masterpiece.
With Villa Ephrussi de Rothschild as its neighbour, this spacious property on the western coastline of the most sought-after peninsula in France already commands attention.
But the dramatically modern villa is exceptional in itself.
Designed by award-winning French architect Jean Nouvel, the modern residence incorporates linear elements with a unique use of material to create a building that seamlessly integrates with its surroundings, and where space and views reign supreme.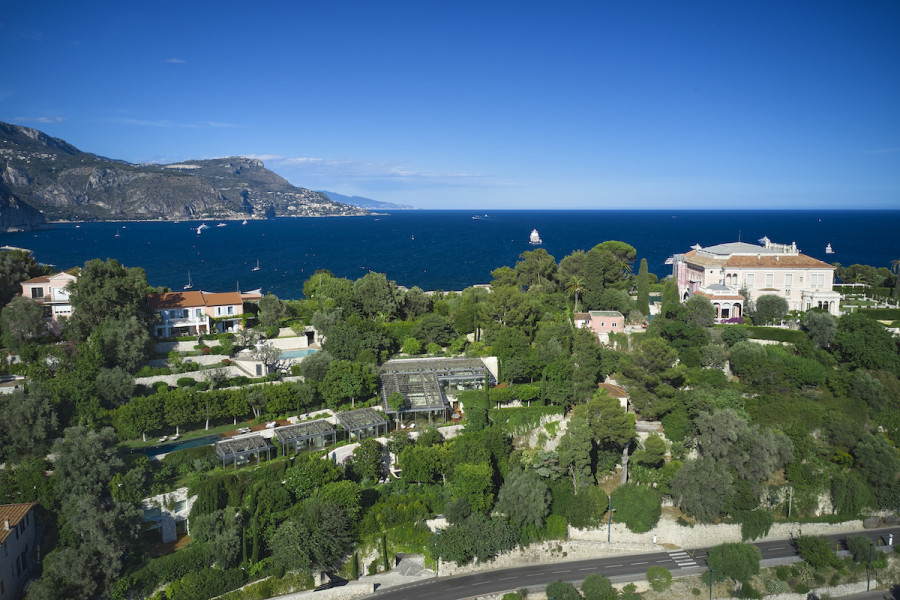 "I have always had a keen interest in the works designed by Jean Nouvel and meeting him allowed me to better understand his talent," says the anonymous property owner, who has entrusted the sale of the villa to Savills.
It was this meeting that led to a collaboration between the pair, which the owner confirms was "a truly interactive relationship which allowed for the exchange of ideas and concepts, ultimately allowing for the creation of this exceptional residence".
The villa spans 4,000 square metres and offers direct views across the Bay of Villefranche.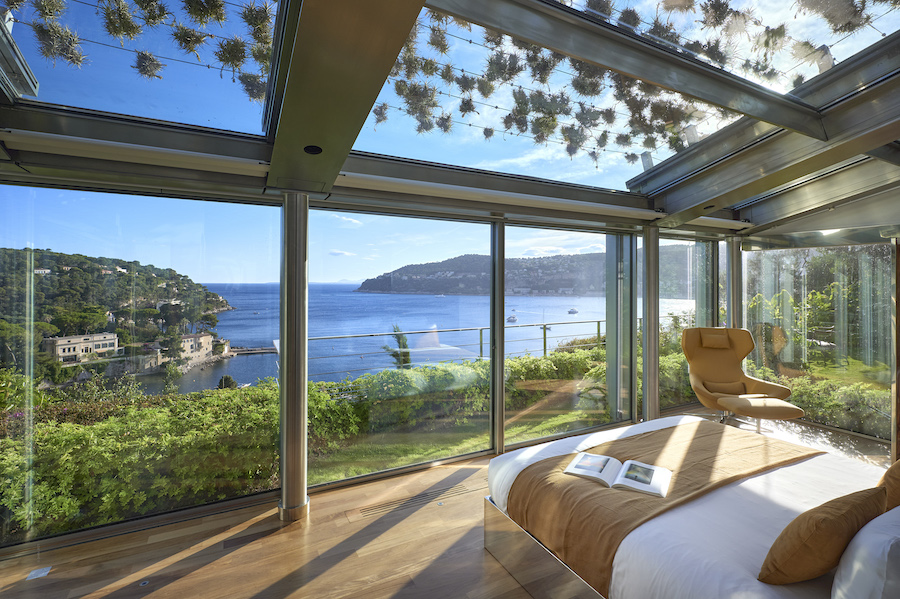 The intelligent use of steel and glass, together with limited divisional walls, ensures an open atmosphere to the property, where one spacious room flows onto another, all while taking in the unspoilt Mediterranean views.
"Such intelligent use of glass, stainless steel, shaded vines and minimal internal divisional walls ensures the sea remains the constant view throughout the home and acts as a captivating backdrop to this luxuriously dramatic villa," says Savills agent Cyrille Jalon.
The property includes nearly 600sqm of accommodation including a double height reception room, six bedrooms, two elegant swimming pools, and a five-car garage.
It has an asking price of €46 million and is listed with Savills.
Click on the images below to see more photos of the property…
Sign up for the Monaco Life newsletter. For the latest news, follow us on Facebook, Twitter, and Instagram. 
SEE ALSO:
Monaco Real Estate: The private new builds that are changing Monaco's landscape
All photos courtesy of Savills.