Residents of Jardins d'Apolline's Block D are now invited to move back into their newly renovated flats. The remaining blocks are due for completion in 2020.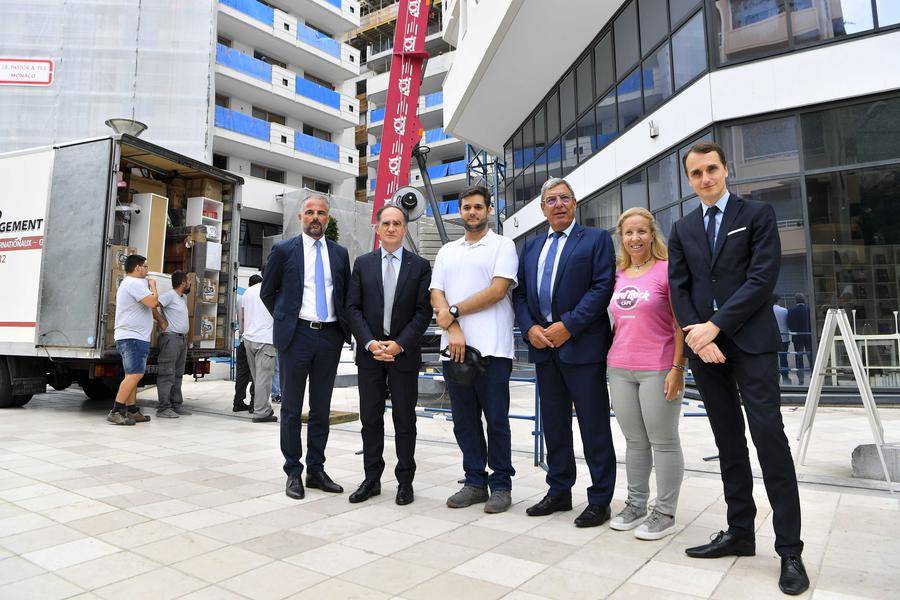 After a myriad of problemsbesetting the apartment complex located in the Condamine district, tenants of the Jardins d'Apolline have finally received good news. As of Wednesday, they were told they could start moving back in, weeks ahead of schedule.
On hand for the occasion were several notable and interested parties, including Minister of Finance and the Economy Jean Castellini, President of the National Council Housing Commission Franck Lobono, Head of the Mission for the Minister of State Albert Croesi, and President of the Jardins d'Apolline Resident's Association Céline Lubert.
"In the summer of 2017, the Prince's Government pledged to redo all the apartments of the Jardins d'Apolline as new as soon as possible," said Mr Castellani. "To this end, the State services mobilised with the support of Mr. Albert Croési, whose involvement was total and daily."
Jardins d'Apolline is a State-owned building that primarily houses Monegasque nationals.
"The good management of the site by the company mandated has allowed the reintegration of residents in their homes in advance compared to the estimated time," he continued. "The reinstatements of block D should be completed at the end of January 2020 and those of block B at the beginning of April 2020. Then follow blocks C and A. I wish to underline the constructive exchanges that took place with the National Council on this very sensitive issue. The role of the Association of Residents and Traders of the Jardins d'Apolline is also to be welcomed."