Fresh spring produce, from courgette flowers and strawberries to garden peas and new potatoes, is flooding into the markets of the Côte d'Azur. Monaco Life rounds up the best to visit in the Principality and the south of France. 
Let's kick things off with the newest market to join the list of marchés des producteurs in the region: the Petit Marché de Monaco Ville. It only opened for the first time at the end of this March, but represents a desire to revitalise the market sites of the Principality by the Monaco townhall. For now, it is just one stall strong, but looks set to grow with plans to add a section for artisans later in the year.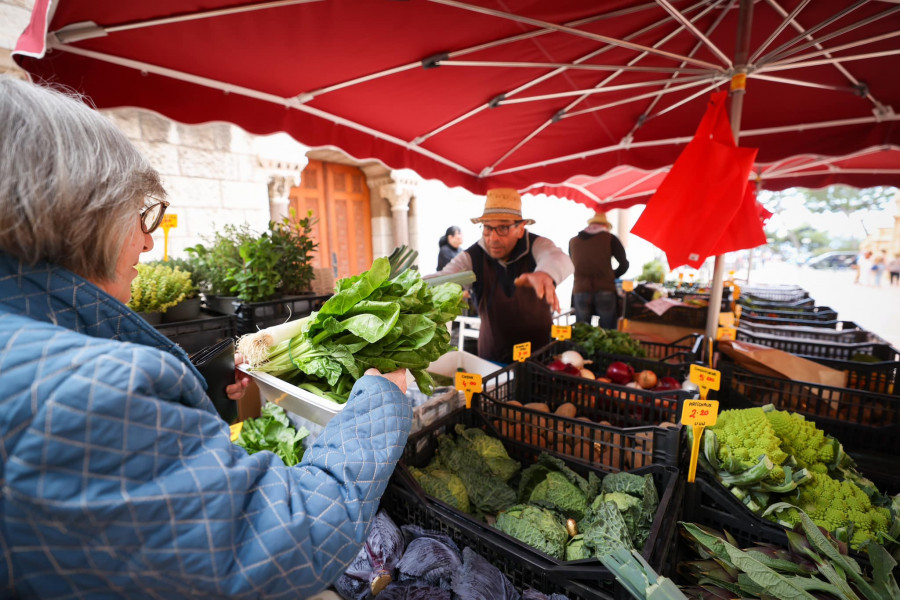 The Condamine Market on Place d'Armes and the Marché de Monte-Carlo on Avenue Saint Charles are also well worth a visit. Stocked to the brim with beautiful seasonal goodies from the region as well as a great international range of luxury consumables, both regularly host specialist gourmet events for visitors and locals alike.  
View this post on Instagram
Open air markets are a way of life in the south of France and the Cours Saleya in Nice is perhaps one of the most photographed spots in the city. On Mondays, it's an antiques affair, but the rest of the week is dedicated by-and-large to fresh produce. You can pick up virtually everything you need for a great meal here, from line-caught seafood to locally grown fruit and vegetables. There's also the popular Marché de la Libération just to the north of the main train station in Nice. It's a smaller and more local resident-focused occasion, but it should be on your list for the reasonable prices and friendly atmosphere. 
View this post on Instagram
The Marché de Valbonne, which takes place every Friday morning throughout the year, is a mecca for residents and tourists. From clothes and jewellery to olive oil, honey, soap, furniture and candles, without forgetting bountiful stalls of fresh produce, the Valbonne market is a must-see and must-visit event. Be sure to reserve a table at one of the town's many restaurants if you want to stay on for lunch… It gets very busy here in the summer months.  
Covered markets are also aplenty and the shade they offer beneath the purpose-built roofs and awnings is much appreciated come July and August. The largest in the area are to be found at the Marché des Halles in Menton and the Mercato di Sanremo, just over the border in Italy. There's also the Marché Forville in Cannes and the Marché Provençal in Antibes.  
Sign up for the Monaco Life newsletter. For the latest news, follow us on Facebook, Twitter, and Instagram. 
Photo of the Liberation Market in Nice by Monaco Life