As part of our focus on China and the State Visit of Chinese President Xi Jinping, Monaco Life caught up with Alexandre Heng, a local businessman connecting HNWI Chinese with the luxuries of Monaco and its legendary experiences.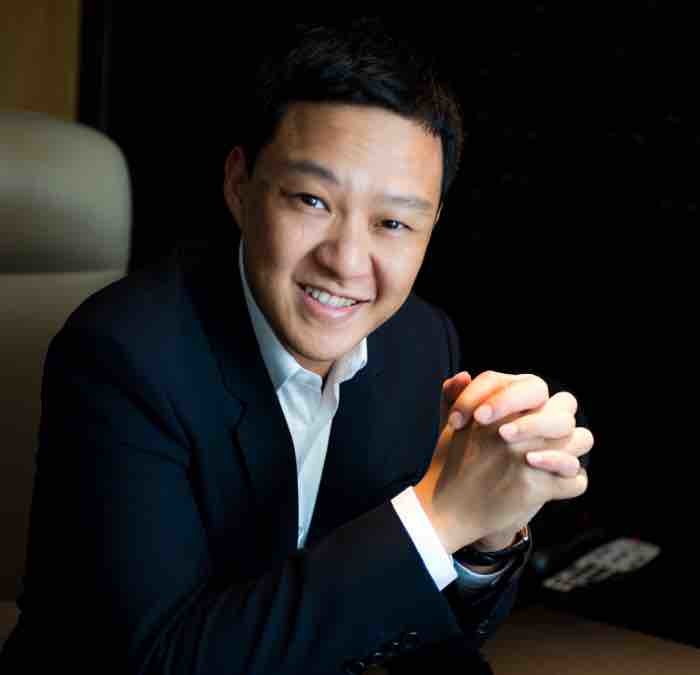 Alexandre Heng is a French-born Chinese, and has been living in China for 18 years. He specialises in the luxury lifestyle business.
He is the former Managing Director of Blu Inc. Media, Asia's leading luxury media group, and is co-founder of China Boating and JET Asia-Pacific magazines, the first and most authoritative yachting and business aviation publications in the region.
Alexandre is the founding member of the Hainan Rendez-Vous, China's most high-end exhibition and glamourous social event. He is also Strategic Advisor to the Embassy of Monaco to China, Strategic Advisor for Luxelakes Yacht Club in Chengdu, and founder and CEO of Blisstank.
Thank you for your time Alexandre. We have just had a visit from Chinese President Xi Jinping in Monaco, a historic moment for both parties. Based on your extensive experience, can you tell us what triggers business between Chinese investors and the Principality?
Although very different, China and Monaco are two complementary and synergistic marketplaces. China is obviously is characterised by its humongous size and population, while Monaco is a small but important financial stronghold providing a certain prestige and an easy access to the European markets for Chinese companies.
The economic prosperity of the Principality and its solid diplomatic ties with China inspire great confidence and constitute a favourable investment environment.
What are Chinese investors looking for?
Chinese investors are constantly looking at generating more business opportunities. For the majority of the most mature and successful companies in China, the priority now is to increase their brand recognition and establish new relays of growth especially outside of their home country. Internationalisation is key to gaining new revenues and market shares.
When it comes to Monaco, the fact that the Principality adopts transparent and well-regulated practice is a great advantage. Not to mention the attractiveness of both personal income and the non-inheritance tax policies. And the Principality is equipped with top notch professionals able to advise on the best practice for companies' structure and taxation strategies.
Also, the high quality of life offered in Monaco is an important factor for business owners considering relocating their families who will be able to benefit from a safe and international living environment.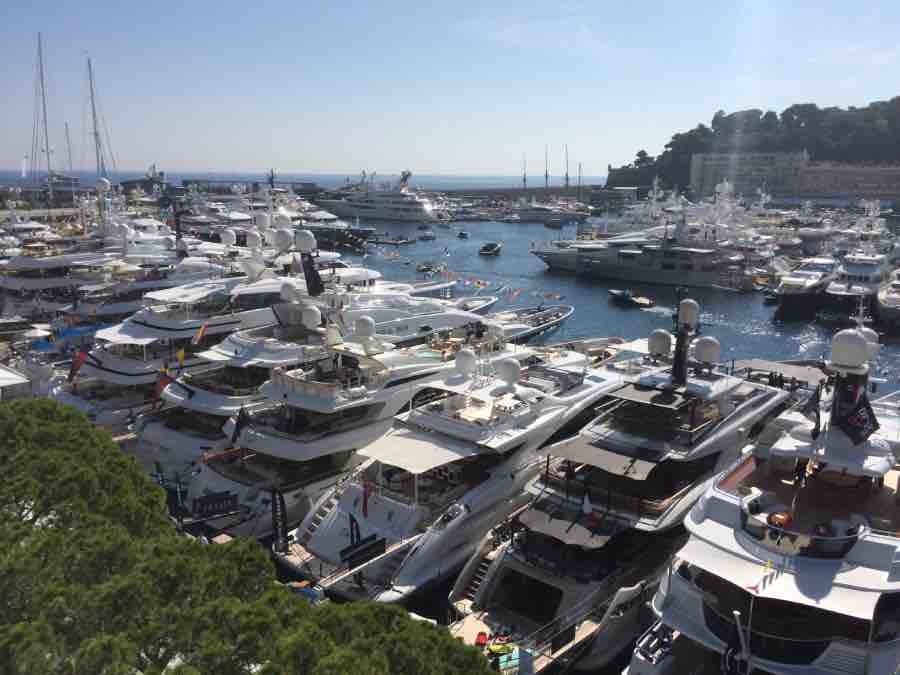 What are Chinese tourists looking for in Monaco?
Monaco is surely on the bucket list of Chinese tourists. Travelers tend to transit a few days in Monaco when traveling to France or Italy. They are mostly eager to discover how such a confined place can be ranked as one of the wealthiest countries in the world. This is the first question that comes to mind for new visitors. Then, Monaco is also perceived by Chinese as a place of superlatives (the most luxurious, the most glamourous, the most delicious, the most famous etc…) that make it a 'must experience' destination.
Looking at future opportunities, especially in the hospitality sector, I believe Monaco has some room to play to launch tailor-made experiences and services catered to Chinese customers.
For those that can't travel to the French Riviera and Monaco, what stories about our region interest them?
In short, the legendary glamour of the French Riviera and its vibrant Mediterranean lifestyle.
Chinese are very culture oriented and are eager to experience the vibes and inspiration that shape the "western lifestyle". They make plans to visit the Riviera to feel like a star during the time of their vacation, or for some of them, they regularly travel to Monaco for the Grand Prix, the Monte Carlo Tennis Open and other important social events.
A visit to the Prince's Palace is a must for first-time visitors. The story of the Royal Family is a fascinating element that captivates Chinese visitors' curiosity. The heritage and stories of Princes and Princesses contribute to this utopian image of Monaco that attract Chinese.
Yachting and the nautical lifestyle are also becoming an emblematic element that Chinese want to discover. As an example, the Yacht Club de Monaco as well as the Oceanographic Museum have become must-visit institutions.
And usually, Chinese would tend to try their luck at the Casino before leaving the Principality.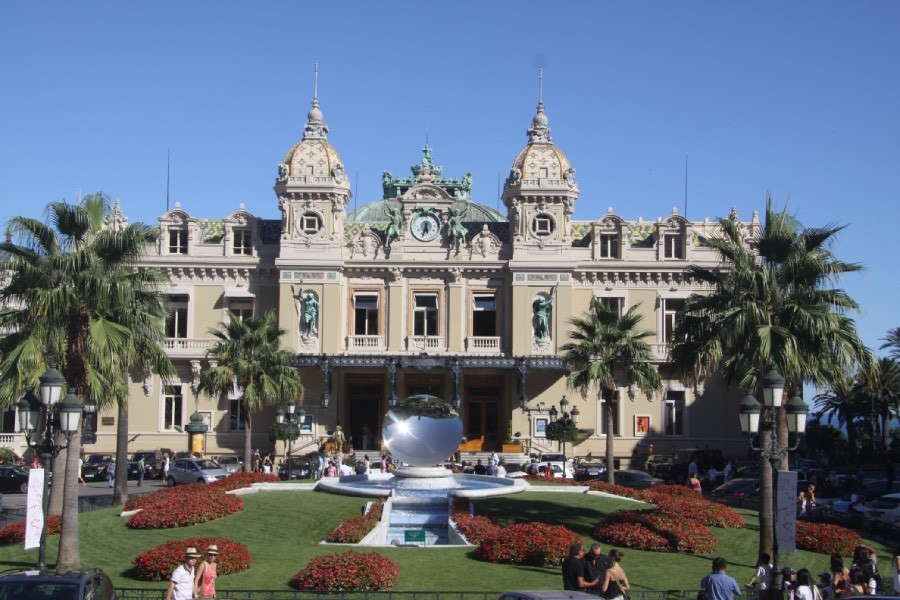 What does it mean for the China-Europe relationship to have President Xi Jinping officially visit the region, and Monaco in particular?
The State visit is a highlight in the China-Europe diplomacy calendar this year. President Xi is clearly showcasing his will to reinforce sino-european ties. Timing wise, it is also a great opportunity to pursue an inclusive dialogue in line with China's Belt and Road Initiative which aims to promote cooperation in trade, infrastructures, financial and environmental sectors with more European countries. I personally see the Belt and Road Initiative as a win-win situation for all participating countries.
As the first visit of a Chinese president to the Principality, President Xi's visit will crystalise the prosperous diplomatic relationship between China and Monaco that have been ongoing for the last 24 years and keep growing stronger and stronger. Being one the world's largest and smallest nations, China and Monaco have a lot to learn and to complement from each other. For example, sports and the environmental protection initiatives are some of the topics that President Xi and Prince Albert like to exchange on. I look forward to concrete initiatives as a result of this exciting visit.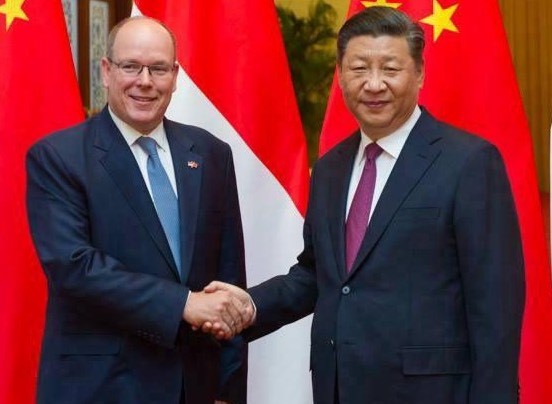 I believe you are starting a new business about water recreation, are you able to tell us more about that and how it will appeal to Monaco?
I started my career in China in 2003 by promoting the yachting lifestyle. Our media platform rapidly became the authoritative source of inspiration and knowledge for Chinese HNWI who were looking at acquiring a luxury yacht. Throughout the years, we've contributed to bridge the most famous international yacht brands with new Chinese boat owners.
Fast-forward to today, the vision with my new venture Blisstank, is to take profit of the sharing economy values to democratise access to the nautical lifestyle for the considerable population of affluent Chinese millennial travellers. Mainly catered to this specific demographic of more than 400 million persons, our message is simple: "You don't need to own a yacht to enjoy the nautical lifestyle". We aim to be the first Chinese online and offline platform providing a wide range of recreational water activities from all around the world and for all types of budget. There is also a strong eco-tourism DNA that is attached to Blisstank because we want to promote responsible tourism and reinforce the necessity of protecting our oceans in the hearts and minds of our partners and customers. Blisstank is all about spreading positive energy and offering blissful experiences.
Our strength is that we are backed by a truly international team which operates with a perfect understanding of the Chinese clientele and with a hardcore focus on customer service. These particular characteristics generate lots of interest from European partners when considering to invest in businesses in China.
My dream is to build and spread the joys of the nautical culture and lifestyle, especially to the Chinese audience and for the future generations.
And as the capital of yachting, Monaco and the French Riviera will definitely have a special place on our platform.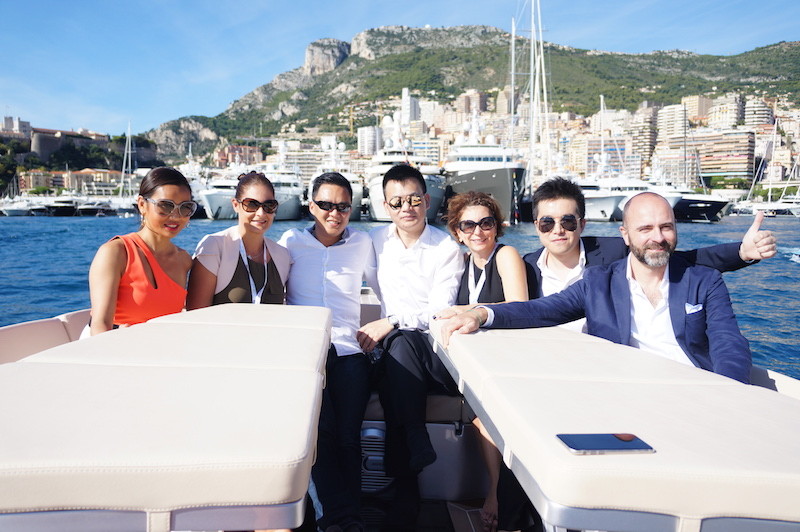 You also are in the business of bringing HNWI Chinese to the Monaco Yacht Show. What is the value of this and what has it achieved in the past?
It is more of a "by invitation only" trip configuration rather than a business. We run this activity in order to bring a targeted Chinese clientele to the Principality. So every year during the Monaco Yacht Show, we organise a group of Chinese business representatives and HNWI who want to discover and visit the Principality in a privileged setting.
As the key super yachting industry event, the yacht show is the perfect showcase of the ultimate lifestyle. With the support of our corporate partners in Monaco, we are able to open the doors of the authentic "Monegasque culture" and facilitate access to a world of incredible experiences, from dining at the best tables, meeting influential people, visiting the world's most expensive penthouse to visiting the most breath-taking superyachts on earth. It's a unique VIP experience package for a happy few.
Since 2004, we have attracted hundreds of Chinese HNWI to Monaco and I certainly have so many stories to share. To relate on some particular "achievements", after visiting the Principality with us a couple of years ago, a prominent Chinese real estate developer got so inspired by the quality of life in Monaco that he decided to buy over and rejuvenate a whole marina in Southern China and build beautiful Mediterranean-style villas all around it. Monaco inspired him to build one of the first mixed property and marina projects in China. Also, after trying sailing in the Med, once back in China many tycoons start to give up their golfing time and pick up sailing with their friends and families whenever they can.
After living the experience, our guests become "natural ambassadors", promoting Monaco to their friends and business partners. And this is exactly the impact we want to keep creating.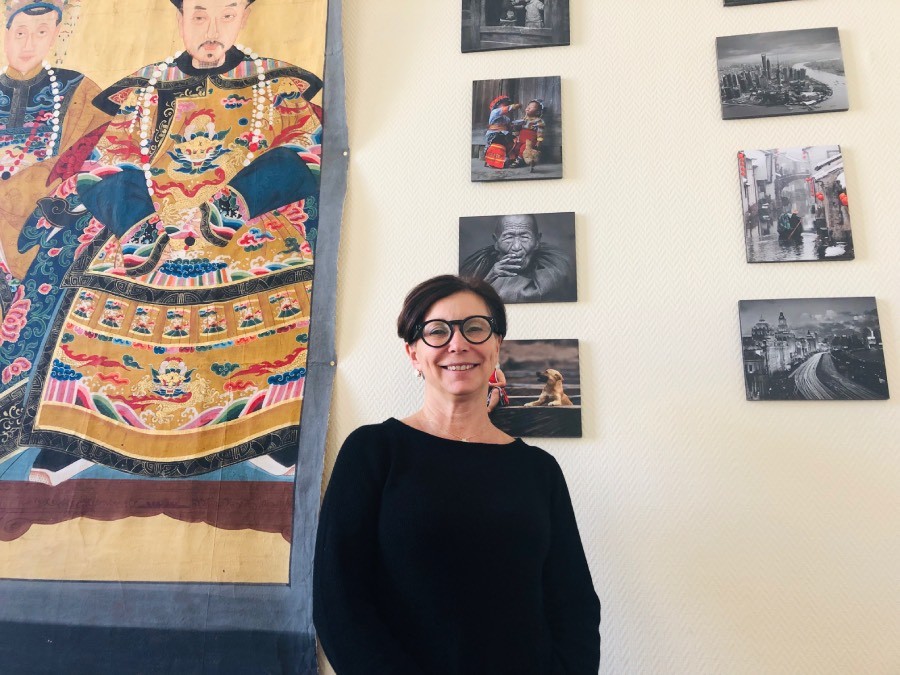 Last week, we interviewed Chinese Ambassador Catherine Fautrier. Can you tell us about your relationship?
We met for the first time in China in 2012. It was an encounter that was meant to happen as we both already shared the same passion to foster relationships at all levels between the Principality and our network of Chinese HNWI.
Since then, we co-created two iconic events which are the Monaco Week and the China Night and fostered cooperation between Monegasque and Chinese entities at all levels.
It is a delight to partner with H.E Mrs Fautrier as she has a relentless energy in carrying the flag of Monaco in China. We will keep building impactful projects that will cement this bilateral relationship for the long term.