Prince Jacques and Princess Gabriella are Monaco's new socialites. After appearing with their father at the weekend's Rugby Sevens tournament, they were by his side again on Wednesday for the Festival of Saint Jean. 
The Princely twins were on good form on Tuesday 23th June as they joined their father, Prince Albert II, for the Festival of Saint Jean, in celebration of Saint John the Baptist.
After attending a religious ceremony in the Palace's Palantine Chapel, the traditional "batafoegu" bonfire was lit in the Palace Square as the Prince and his young children looked on from a palace balcony.
Gabriella wore a blue and white striped cotton summer dress, whilst her brother wore a checked blue and white shirt, and both were impeccably behaved as they watched the scene below.
The Prince's Palace shared pictures of the evening on its Facebook page:
Hereditary Prince Jacques and Princess Gabriella were by their father's side for the annual bonfire celebration for the Festival of Saint Jean in the Palace Square on Wednesday… https://t.co/xw3s3gMaaT via @FacebookWatch

— Monaco Life (@MonacoLife_) June 24, 2021

The Festival of Saint Jean is held each year on 23rd and 24th June and is hailed as a celebration of enlightenment and joy, as well as the birthday of the saint. The two-day fest is marked by fire and light, representing the longest day of the year.
Saint Jean's birthday has been fixed as 24th June, but the celebrations start the evening before in Monaco at sunset. Normally there is a parade with music and dancing in folk costume to accompany the bonfire, but due to the ongoing health situation, only the bonfire tradition went forward this year.
On the evening of the 24th, the bonfire moves to the Place des Moulins where a religious ceremony takes place prior at Saint Charles Church.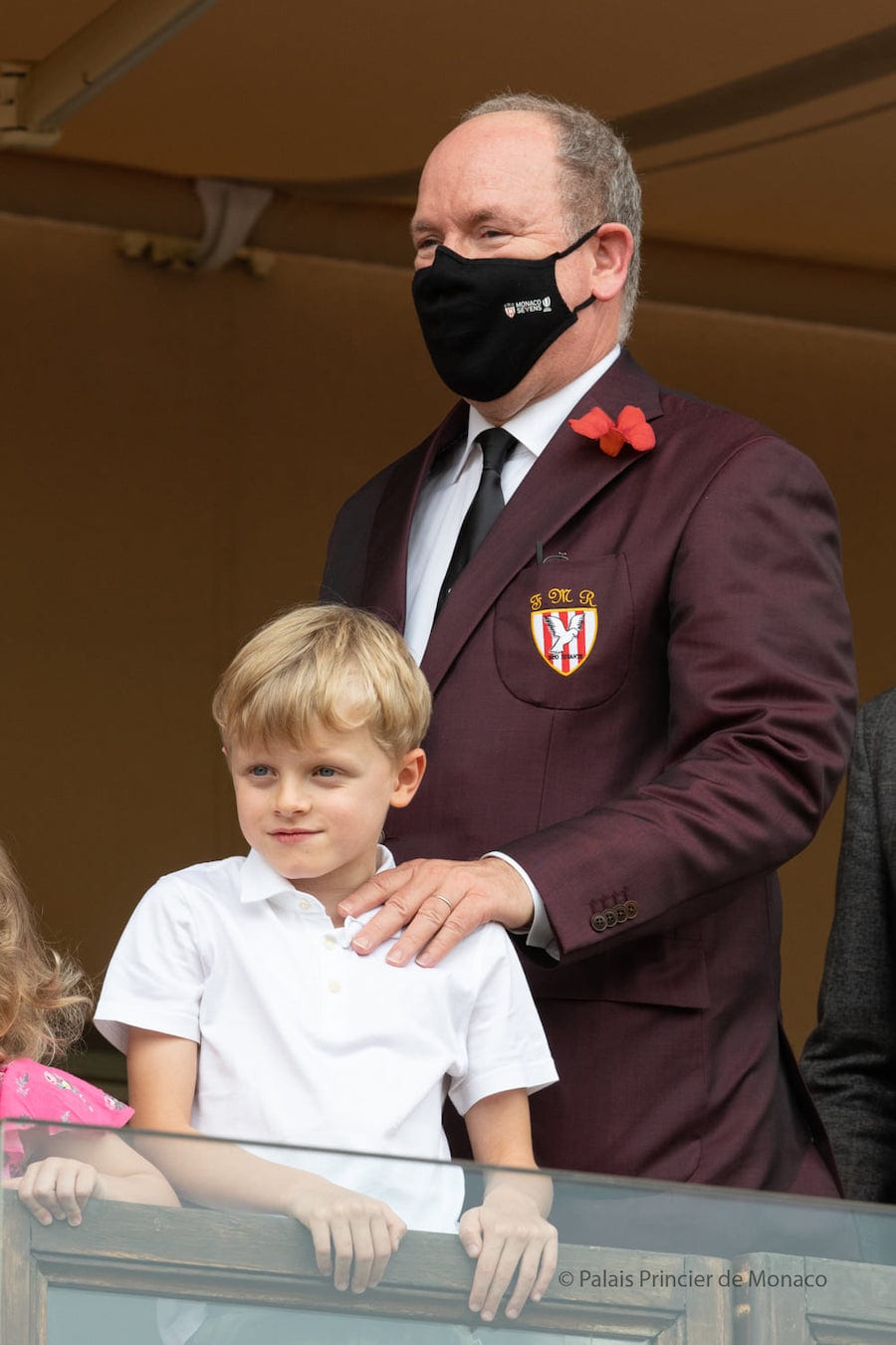 Meanwhile, Prince Jacques and Princess Gabriella were all smiles as they accompanied their father to the Rugby Sevens Olympic qualifying tournament at the Louis II Stadium on Sunday, where they happily had their picture taken with the Monaco Sevens mascot.
They also joined Prince Albert at the high-profile Monaco Grand Prix in late May. Their mother Princess Charlene was in South Africa and unable to attend due to an ENT infection.


READ ALSO:
Princely twins join Grand Prix action
Ireland, France, Russia win spots at Tokyo Olympics

Top photo by Eric Mathon / Prince's Palace