After weeks of name dropping, the final line-up for the 2023 Monte-Carlo Summer Festival was unveiled on Thursday, with music heavyweights Robbie Williams, Seal and Chris Isaak now among the headline acts.
Select members of the press, Monte-Carlo SBM and Monte Carlo Live were present for the unveiling of the full schedule in the courtyard of the Hôtel de Paris on Thursday 13th April.
Most of the performers at this year's music festival had been announced previously – namely Sting, Ricky Martin, Mika, Tarkan and tribute performer 'Michael' The Magic of Michael Jackson.
But there were still a few surprises announced by Monte-Carlo Summer Festival Artistic Director Gilles Marsan. Headlining the music festival this year will be singing legend Robbie Williams, who will perform at the Red Cross Gala on Saturday 29th July.
Seal will take to the stage in the Salle des Etoiles on Sunday 16th July, Norah Jones is set to perform at the Opéra Garnier on Wednesday 12th July, and Chris Isaak will also play at the Opéra Garnier on Monday 10thJuly.
In August, in addition to Mika on Friday 4th, it was revealed that Nile Rodgers & Chic will play on Saturday 12th, Eros Ramazzotti on the 8th, and finally Tarkan will hit the stage of the Salle des Etoiles on Saturday 19thAugust.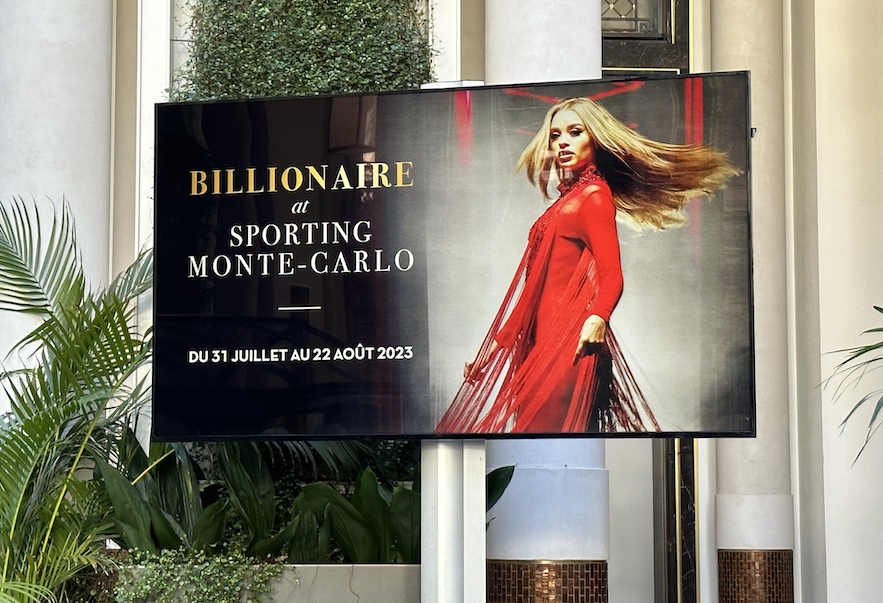 New this year is 'Billionaire' from 31st July to 22nd August. Described as a "nocturnal adventure offering luxury dining paired with nightlife, consisting of special shows and spectacular entertainment", the Flavio Briatore-conceived concept will grace the Sporting Monte-Carlo, after experiences in Dubai, Porto Cervo, Doha and Riyadh.
It will be the last year that Gilles Marsan is Artistic Director of Monaco's largest musical festival. After four decades with Monte-Carlo SBM, Marsan is retiring, and he was full of emotion as he thanked everyone involved in the making of the Monte-Carlo Summer Festival, an enormous effort that takes a full year to put together.
For more information and bookings, visit: montecarlolive.com
Read more:
Ricky Martin to perform with Monte-Carlo Philharmonic Orchestra for one night only in Monaco
Do you have an event in Monaco or the French Riviera that you would like us to include in our What's On section and events calendar? Please email editor@monacolife.net.  
Photo of Monte-Carlo Summer Festival Artistic Director Gilles Marsan during Thursday's press conference by Monaco Life
NB: This article was originally published on 13th April 2023