Make sure to find time in your Monaco Yacht Show diary to visit one – or more – of these great Monaco lunch spots, all less than five minutes' walk from Port Hercule. 
Between the business meetings, the conferences, the networking opportunities and, of course, the yacht tours, the Monaco Yacht Show can be a very busy few days for the thousands of visitors and exhibitors who come to this major event each year. 
All this activity can leave little time to grab a meal or even a snack, so preparation is key. No one wants to be left grabbing the last sorry sandwich from a supermarket shelf when there are so many other excellent options if you know where to look. 
Enter the Monaco Life Food and Drink Guide to MYS 2023, which, over the coming days, will tell you all you need to know about the foodie scene in the Principality, from places to wine and dine a potential client to the best after-work hotspots where you can enjoy a much-needed post-show beverage.  
Let's start with a journey around the streets that surround Port Hercule, the principal site of the show, and the best local eateries for quick, but satisfying, lunch. 
Marché de la Condamine
We couldn't do a guide to cafés and restaurants in the port area without featuring the wonderful Marché de la Condamine. In fact, you could probably come here every day of the show without getting bored of the excellent food on offer at this vibrant address, which is found just a short walk back from the port in the direction of Place d'Armes.  
From Truffle Bistro and its incredibly tempting all-Italian menu to masterful sushi from MC by Kodera, and from the flavourful Mezze Deli counter serving up classic Lebanese cuisine to the fresh, locally-inspired seafood snacks down at Maison Mer to name but a few of our favourites, there really is something for everyone at this covered market.  
The best bit is that no reservations are required. Simply turn up, grab a seat at a counter or a spot at one of the communal tables in the centre of the market and place your order.  
Rue Princesse Caroline
Sometimes a good old burger is the only thing that is going to cut it, particularly if you were out late the night before and enjoying Monaco's party scene. If that's the case, or you're just craving some carbs and meat, put Grubers Burgers on Rue Princesse Caroline at the top of your list.  
This Giraudi Group venture, a name you might recognise from the popular Beefbar franchise, prides itself on the quality of its 100% pure muscle ground beef burgers that are encased in a "soft and airy bun". Meal deals start at €13.90 and there are plenty of options on the menu outside of the traditional cheeseburger, such as fish, chicken and veggie burgers as well as a more upmarket truffle edition.  
Opposite is Supernature, a wine shop that specialises in "natural wines", but also serves up some really delicious plates. Their colourful salads and sharing boards are perfect for a light lunch paired with an excellent glass of wine, of course.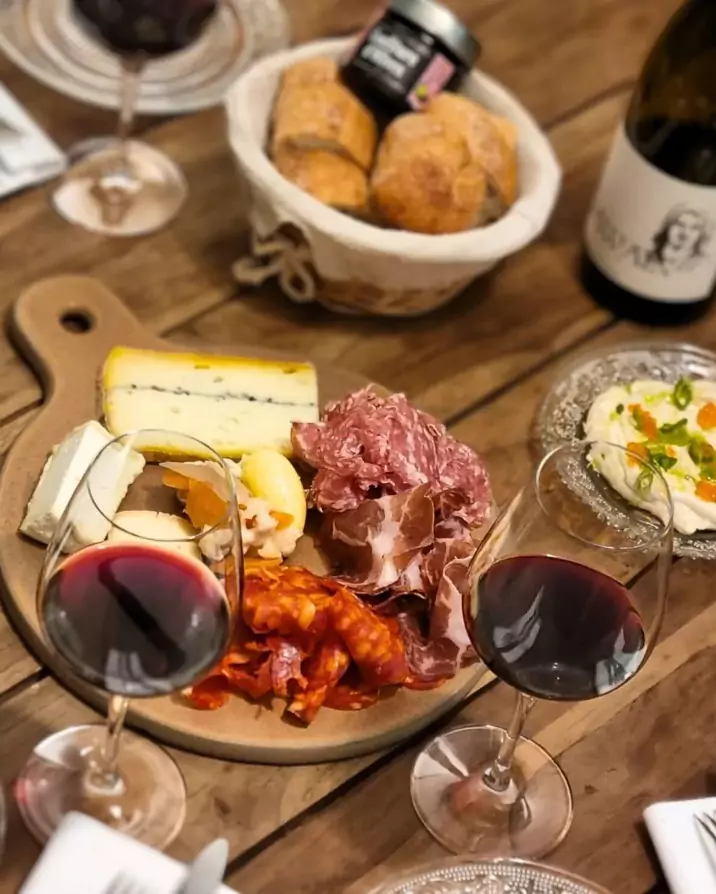 Another popular restaurant on this street is Huit & Demi, which is found on the Rue Langlé corner. The menu flits from Italian to Asian-inspired, which might sound like a peculiar combination, but actually works rather well. One guest can enjoy spaghetti alle vongole while another orders fricassée of prawns with coconut milk and green curry.  
Restaurants with terraces
Many of the restaurants in the Condamine neighbourhood, which will be the main destination for visitors at the Monaco Yacht Show due to its proximity to the port, are on the small side due simply to the nature of the Principality. 
A good place to head if you're in a group is Norma Monaco on the rooftop of the Marché de la Condamine. There are several round tables suitable for a social catch-up over lunch as well as long dining tables for larger numbers. The cuisine is typically Italian and so is the vibe. The restaurant hosts live music nights on Thursdays, from 6pm to 9pm, that are perfect for an aperitif after the Monaco Yacht Show doors close.  
Down on the port, the recently opened Conscientiae, which has replaced Stars'N'Bars, offers ideal access to the show. The healthy food served up by this "eco-conscious" address is soul food too: fresh, full of flavour and bursting with all the nutrients you need to get you through a hectic few days of work.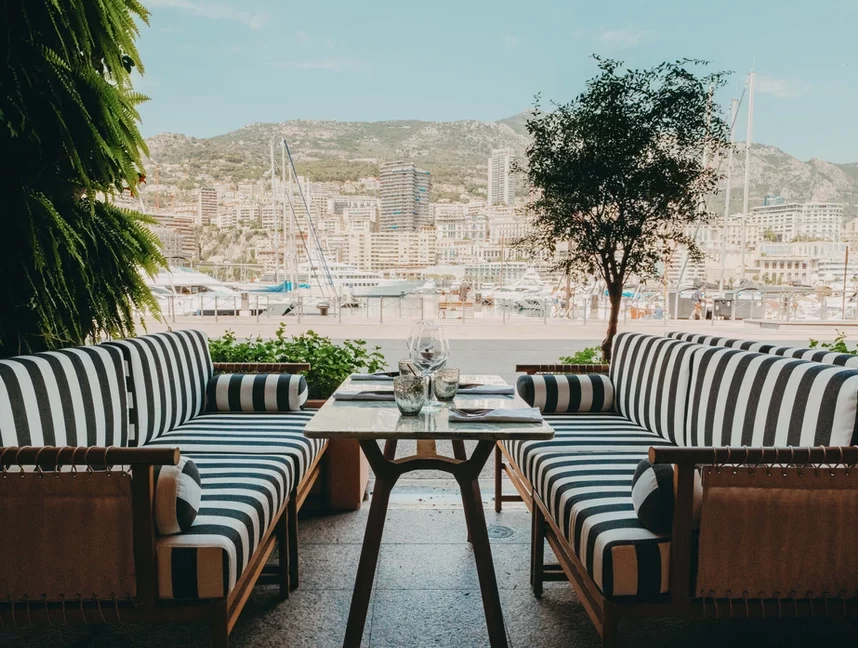 Read related:
Make sure you're never left out of the conversation. Sign up for the Monaco Life newsletter, and follow us on Facebook, Twitter, Instagram and LinkedIn.   
Featured photo credit: Conscientiae