It is a tour unlike any other to be had in Monaco: eleven galleries, an incredible array of art work, and the opportunity to meet curators as well as gallery owners and artists. This is Art Week, and it plays an important role in raising the profile of Monaco as an art destination worthy of the most important collectors.
The second edition of Art Week kicked off with a press tour on Wednesday 24th April, ahead of the official launch that evening. Armed with our umbrellas and guide we were given a tour of some of the most interesting art galleries in the Principality.
First on the list was NM>Contemporary, founded by Clara Pacifico Natoli. Her exhibition, titled 'Powder and Light', was curated by Gaspare Luigi Marcone and presents a comparison between diverse artistic practices employed by artists working in Italy who share certain common denominators: "powders" of various kinds, the idea of trick or illusion, a reflection on time and history.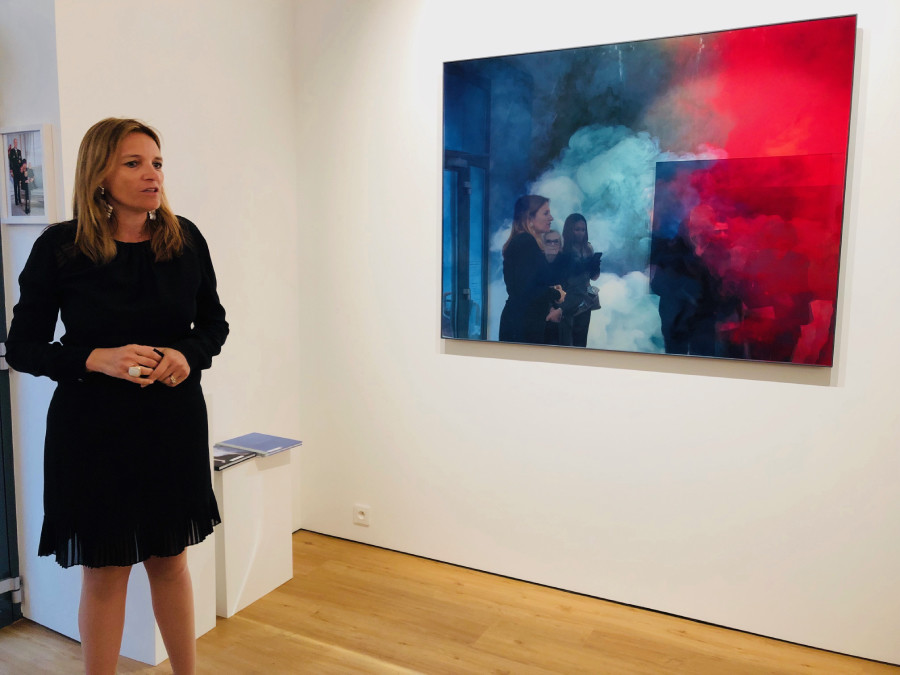 "Italian art is always renowned for the masters from the 60s, 70s, 80s, and everyone thinks that contemporary art from Italy doesn't exist anymore, which is not true," says Clara. "The idea of this gallery is to take all of these artists abroad, those who are working with institutions, museums, important collectors and high profile curators."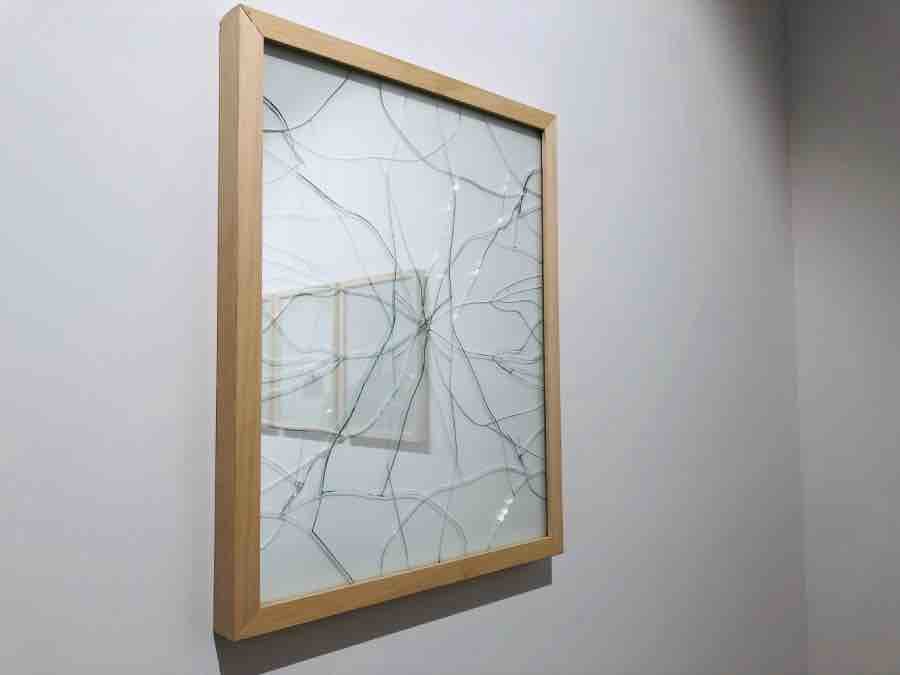 NM>Contemporary is barely two years old, but Clara has been immersed in the contemporary Italian art scene for many years. She praised Monaco Art Week for its role in helping the Principality compete with some of the big guns.
"Monaco needs to show its cultural side, that it is a fertile territory like other big cities. A lot of collectors have a house here and come for the summer, and these people are used to going to London, Paris, Milan or Brussels. But I think the Monaco Art Fair and Art Monte Carlo are doing a fantastic job to promote the cultural image of Monaco."
Monaco is, Clara says, becoming an important scene for the modern art image.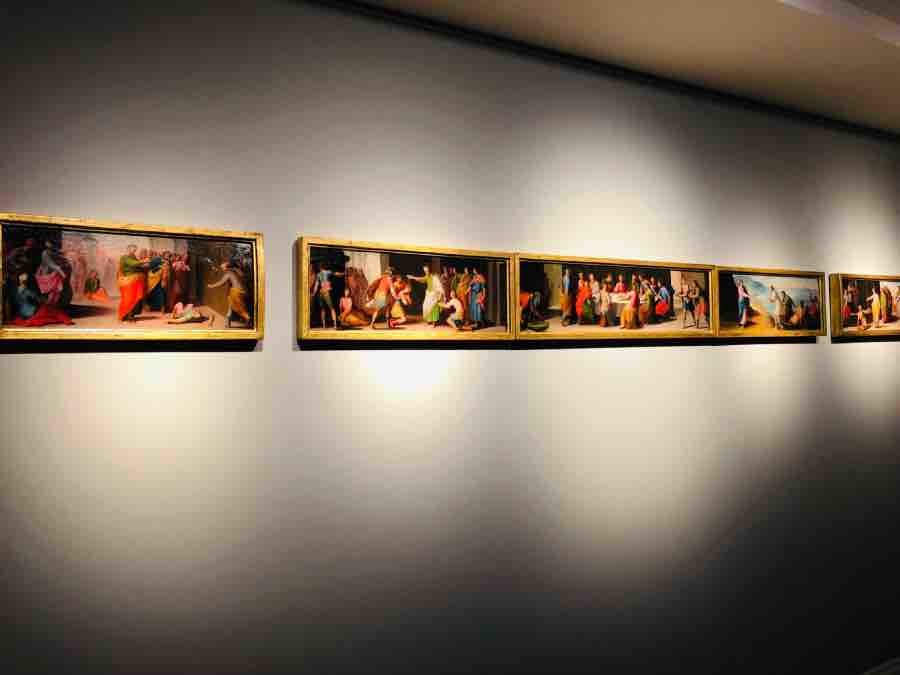 There are other galleries participating in Art Week who are also presenting important historical works. One of those is Moretti Fine Art, which is displaying five newly discovered panels by Giovanni Balducci. Called 'il Cosci', the paintings were commissioned by Pope Clemente VIII for the papal high altar in the basilica of Saint John the Lateran in Rome for the Jubilee of 1600. It is the first time that the five scenes, which are in remarkable condition, are being presented to the public and it is hoped that they will be purchased by a museum.
Another highlight is the Kamil Art Gallery, and not just because of Kamil's charm and passion. 'Demon: a mini-retrospective of Ali Akbar Sadeghi' is an incredible window into the talents of one of the most prolific and influential Iranian artists of his generation. Presenting a diverse collection of works on paper, oil paintings, animations, sculptures and collages from 1970s to 2019, this exhibition has never been seen before in Europe and reveals Sadeghi's artistic journey with a focus on "demons" as super-human figures. Quite literally, hours could be spent drawing out every detail of his work.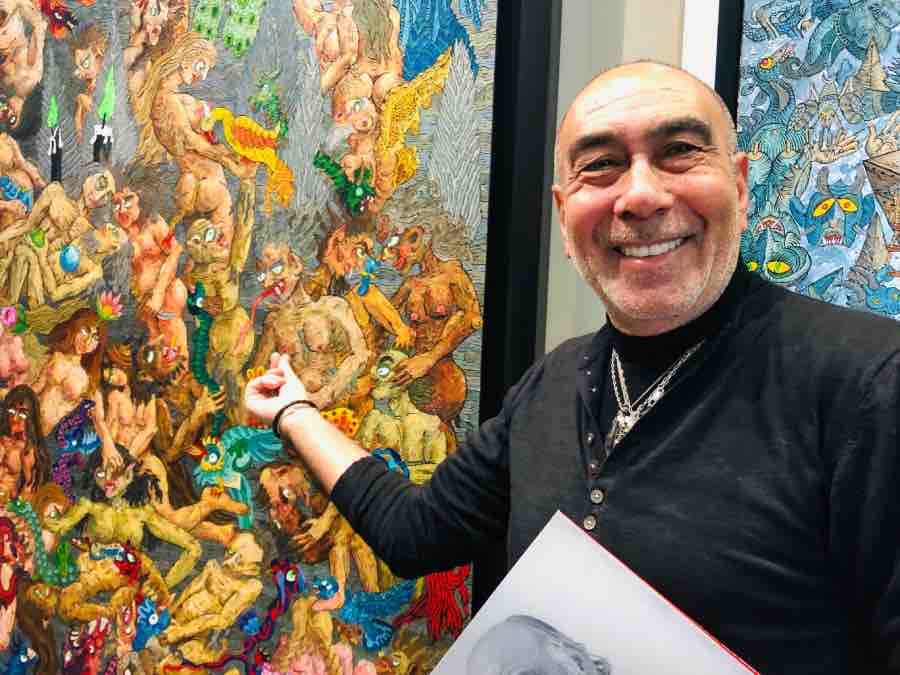 "I am hoping these pieces will go to a museum or a collector," reveals Kamil, who was one of the minds behind Art Week. "It is great that we have Art Monte Carlo and Art Week, we have a platform for art in Monaco and we are becoming more and more important internationally."
The Bartoux Gallery is the youngest to take part in Art Week, having opened in Monaco in July last year. But it is one of 13 family-owned galleries and it practices a refreshing philosophy: that galleries are open spaces for both collectors and admirers.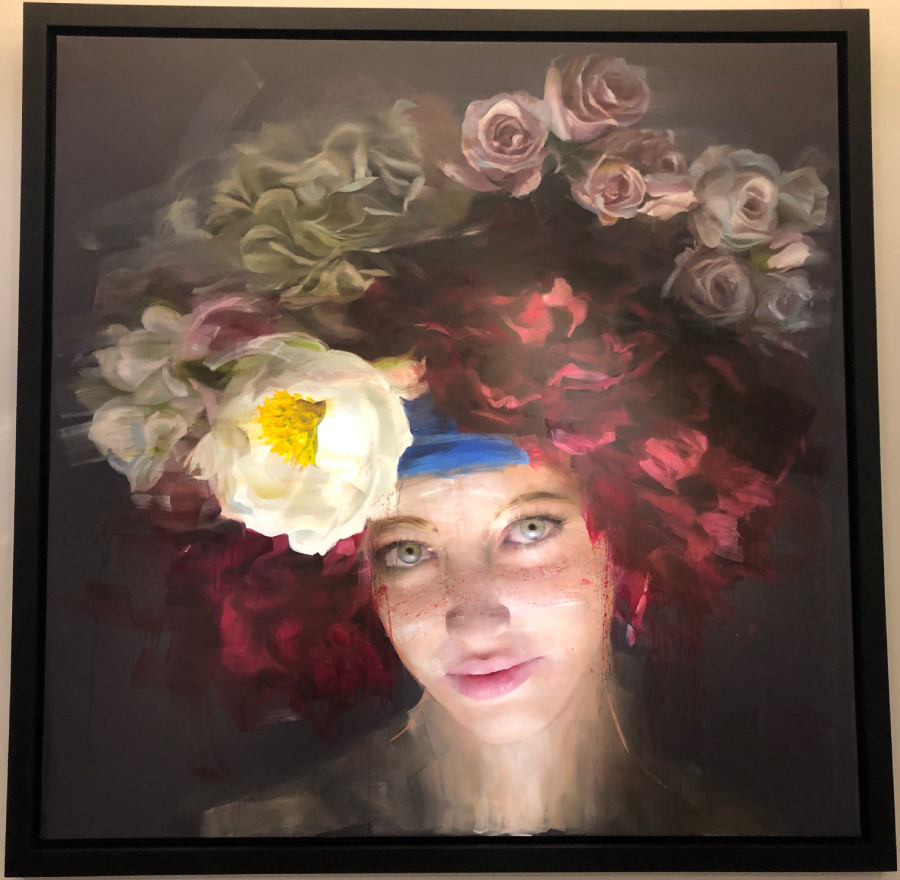 "Our gallery is for everybody, our doors are always open," Nicolas Bartoux tells me. "We try to get the art, which is usually exclusive to a certain clientele, to all."
Indeed, it is incredible to see works by Andy Warhol and Matisse hang alongside emerging artists like Bruno Catalano and Fred Allard.
Art Week runs until Sunday 28th April and provides a free shuttle service for all visitors, providing uninterrupted transport throughout the three main neighbourhoods where the participants are located: Larvotto, Monte Carlo and Condamine.
For more information, visit: www.monacoartweek.com
Read also:
Ribolzi Gallery exhibits prominent Italian contemporary works
Artcurial: Monaco Sculptures decorate the Principality
Ettore Spalletti at Villa Paloma – new National Museum of Monaco