Work has begun on renewing Casino Square and SBM President Jean-Luc Biamonti has stressed that, while the move is necessary to improve security, the glamorous look of Monaco's most famous square will be maintained.
Mr Biamonti revealed plans for the square in a press conference on Monday. In order to create the new look, the central area will be flattened, following the natural incline of the space. Beige paving stones will be laid around a new water feature which will be in the centre of the square, replacing the famous grass mound. The artwork by Anish Kapoor will remain at the centre of this feature.  
Landscape designer Michel Desvigne, who also redesigned the Boulingrins gardens last year, will bring in more palm trees – some will be positioned in moveable planters so they can be shifted when necessary to accommodate events.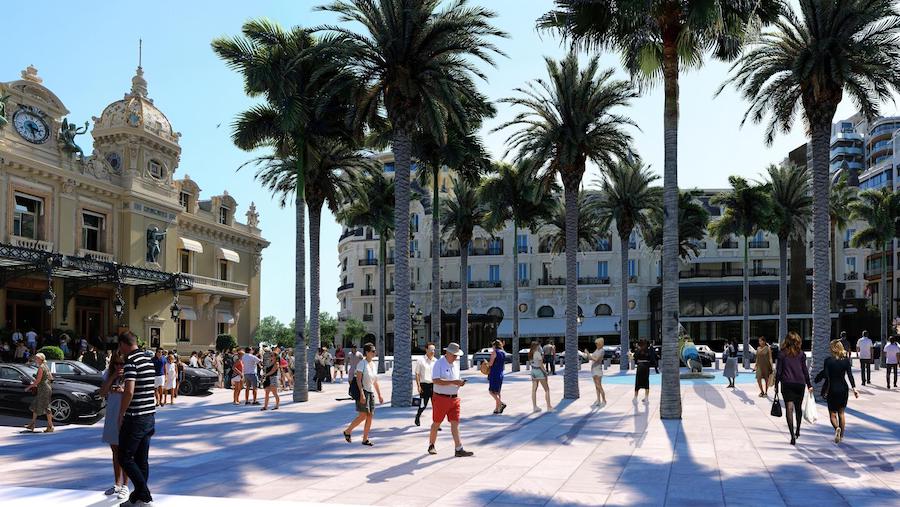 The paving will provide more pedestrian space as cars will no longer be able to pass in front of the Casino de Monte Carlo or the Café de Paris. Instead, two-way traffic will flow from the Hôtel de Paris side – so as not to distort the F1 circuit – and palm trees will be used as separators. The current parking outside the hotel will remain as is.
But the square isn't the only one getting a facelift. The Casino itself will also see some alterations. The arcades of the Belle Epoque building will soon have windows with desks installed behind them, and a new gaming terrace is to be created. Future plans also include the building of a new shopping lane with stores of 45m2 to 70m2 along the Allée François Blanc.
The changes to the casino are all being made in an effort to entice casual gamers and players as well as to make the space more inviting for the high-rollers.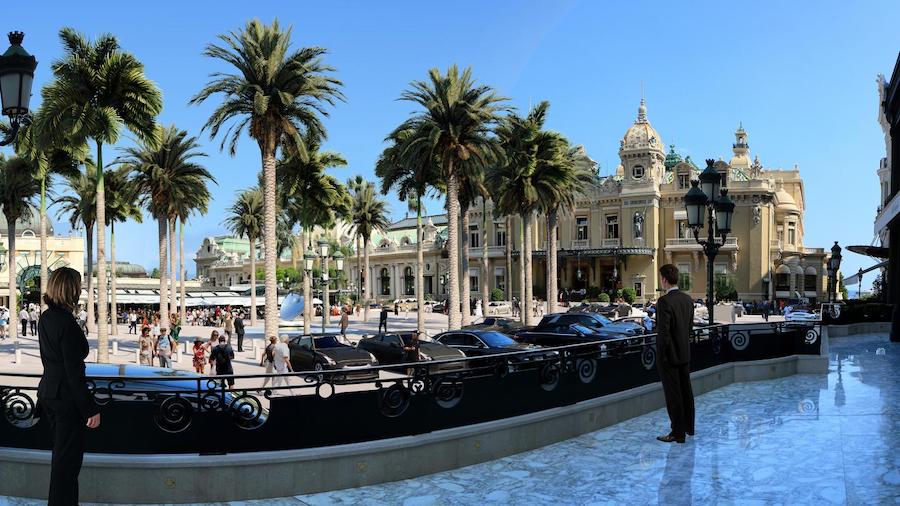 The renovations will be delivered by the Easter weekend in mid-April – ahead of the Dance Festival on 4th July and the Celine Dion concert on 18th July.
"The idea is to be able to host big events here once in a while, such as car launches and cocktails," said Jean-Luc Biamonti. "We can now sell this very prestigious space to our customers."
The upgrade to Casino Square comes one year after the inauguration of Monte Carlo's biggest development, One Monte Carlo.

Photos: © Monte-Carlo SBM

Read more:
Interview: Monaco's man of gaming, Pascal Camia
Interview: Stefano Brancato, the legend of Casino Square
One Monte Carlo luxury complex inaugurated