After a podium in Berlin, Maserati MSG Racing Team Principal James Rossiter tells Monaco Life that "momentum is on our side", heading into their home ePrix in Monaco.
Maximilian Günther's 24 points in Berlin account for 29 of Maserati MSG Racing's points this season. The beginning of the Gen3 era marked a radical departure for the team, previously known as ROKiT Venturi Racing. Last season, the team finished second in the constructors, whilst Edoardo Mortara was in the mix for the drivers' championship.
However, Maserati MSG Racing's season starts now. With a much-needed podium under their belt, Maserati's first in 66 years, the team, led by Rossiter, are once again looking forward.
In an exclusive interview with Monaco Life, the team's British team principal delved into the team's revival, as well as their home ePrix in Monaco, which Rossiter terms as "the crown jewel" of the season.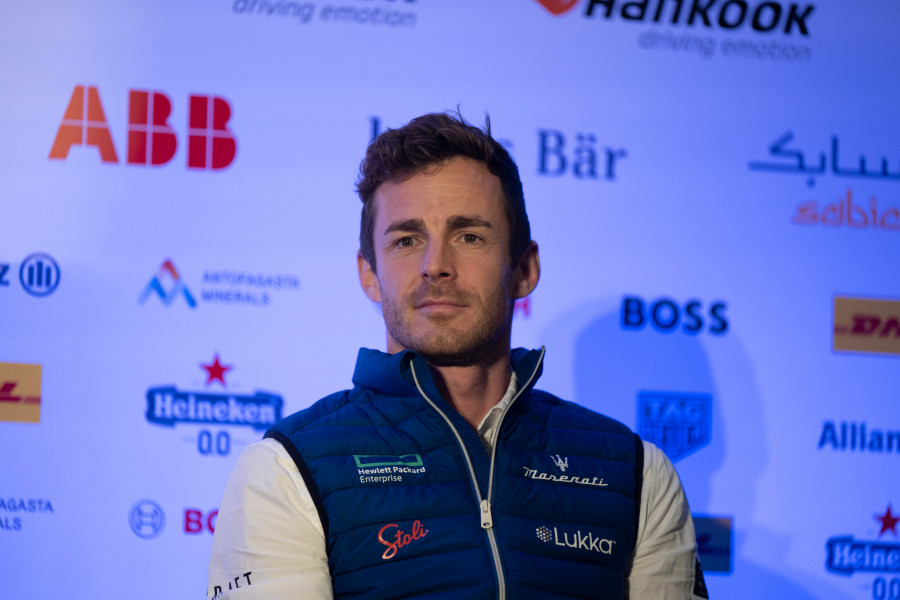 Monaco Life: The result in Berlin feels like a turning point for the team. Do you view it that way?
James Rossiter: We needed that [result in Berlin]. There's no hiding from it. We needed a good result. We showed great speed in the first few races of the season, but we had no luck, and then executing a really trouble-free weekend on Max's side of the garage was really what the team needed. To achieve a podium, the first podium for Maseratti MSG Racing and the first time for Maseratti to be on the podium in 66 years, was an amazing achievement. I think the morale in the team was challenging at some points during the beginning of the season, and now it's super high. With momentum on our side, we're very much looking forward to our home race this weekend.
Last season, the team was challenging for the championship. How do you explain the difficulties encountered by the team this year?
There were a few changes that happened. Obviously, my arrival coincided with poor results (laughs). We really had to fight to get to grips with this Gen3 car, with the new Hankook tyres. There were so many unknowns and this really made us dig deep and the biggest thing was that the tough time at the beginning of the season really enabled us to dig out the best of each of our personalities within the key people in this team. Also from the engineering side to extract the maximum from them, and that's really what fuelled our result in Berlin and what everyone is going to see over the remainder of the season. We have created such a strong foundation now that I think that we're going to have some great results moving forward.
Did your experiences, firstly as a former driver, and then as a key component in Techeetah's success in recent years, embue you with the skillset needed to inspire a comeback?
I think that the biggest challenge on my side was coming from three years working with Techeetah and the management, coming in and finding it difficult in those first few races. But that also shaped me. It was one of the most challenging points in my career to be perfectly honest. How I dealt with that, how I worked on the stress side, the human aspect of it was very challenging and I think that it brought a lot of us together, but it definitely showed me that there was a lot more growth in myself than I ever knew was possible.
It allowed me to draw on all of my experiences over 20 years of motorsport to really figure out how to get the team functioning, how to make sure that the team morale was there, and I had a lot of support from other key people inside the team, including Liz (Brooks), on the human aspect to make sure that we had all the personnel in the right frame of mind for a comeback. Form is temporary and class is permanent, and this team is a classy team, so we'll be back at the front soon.
24 of the team's 29 points have come from Maximilian Günther, whilst Edoardo Mortara, who was last year challenging for the title, has struggled. Has Max been the surprise package this season?
He's been able to build on the momentum. As soon as he jumped in the Gen3 car, he gelled very well with it. He was quick, he understood it, and he probably understood the tyres better than anyone else from the word go. He's done really well. He's been driving very well and trusting in the team and the process and that's been one of the important things. He's doing very well for himself at the moment.
"If you take the bottom 10% of our grid, and put them up against the bottom 10% of any other grid in the world, including Formula One, I think we'd win."
During the double-header in Berlin, there were more than 300 overtakes, whilst in last weekend's Formula One Grand Prix in Azerbaijan, there were only a smattering of passes, leading Mercedes Team Principal Toto Wolff to term it as "boring". Is Formula E beginning to rival F1 as a product?
It's incredibly exciting, and it's one of the aspects that drew me to Formula E. There's been so much development in technology, but the racing itself is pure. The talent on this grid is immense. Honestly, I think if you take the bottom 10% of our grid, and put them up against the bottom 10% of any other grid in the world, including Formula One, I think we'd win. I think that Formula E is so rich in talent in that aspect, also on the engineering side, and the races that we've seen in Gen3 have been phenomenal.
We've seen different strategies implemented, we've seen people trying to lead the race, and people trying to save energy, there is so much opportunity to get it right if you fight for every little detail. That's what we did, we went back to the drawing board and we had to extract every bit of performance from every area, but all of those tiny pieces together and then, bam, you're back on the podium. Formula E gives you that unique opportunity in motorsport. I think there's a great balance between technology and innovation and the common parts in this car. It's creating incredibly exciting racing. I'm really hoping we can show it to the rest of the world, so we can get more viewers and grow the fanbase.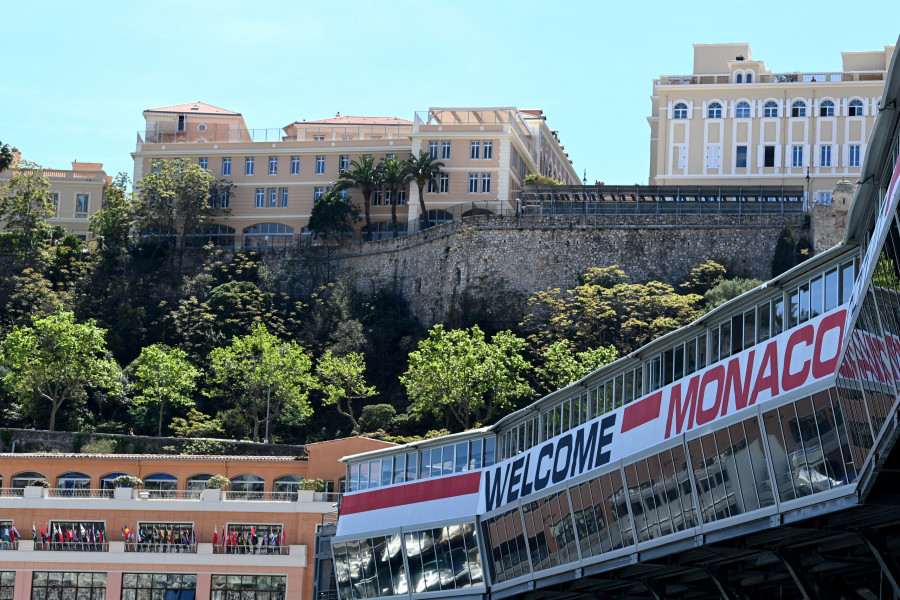 And with the explosion of motorsport in the US there is yet further room for growth…
I think there's a huge amount of room [for growth]. I think that once many of these new Formula One fans see a Formula E race, they'll be so engaged in it. To understand that there is energy management, there is tyre management, the racing, week-in-week-out on these street circuits there is high risk, high reward, and there are great personalities as well. The more we can do to convey those personalities within the sport, the stronger it is going to become. I can see a huge amount of growth ahead of us in Formula E.
After the morale boost in Berlin, is there a chance of a home victory in Monaco?
It's the crown jewel and I'm very fortunate that I've stood on the podium myself as a driver here. I've been incredibly lucky as well to be part of the senior management of a team when we won the race here in Formula E, so I have very high aspirations for the weekend.
But I think first and foremost, we need to continue building, continue our momentum, aim for a clean weekend and really follow the processes that we've put in place during these difficult times. I do think that everything is possible come Saturday.
And beyond this race, what are the objectives for the rest of the season?
I have a very clear objective for the team, and it's been something that I've been very strongly reinforcing. It's part of a process. We became Maserati MSG Racing, I joined the team, and through the difficult times, we've really built a strong foundation, but what I really want to make sure we do through the rest of season nine is build on that. The emphasis is on small, continuous improvements throughout the season, first of all, to get ourselves back to finishing on the podium, to get both cars in the points, to get both cars fighting for podiums, and then fight for wins. That will then give us the platform we need to go into season ten and to fight for the World Championship.
Sign up for the Monaco Life newsletter. For the latest news, follow us on Facebook, Twitter, and Instagram. 
Photo by Maserati MSG Racing