Monaco Life's very own web developer Jean-Paul Goodwin, from the Design Centre in Monaco, has been handed the keys to Princess Charlene's Tesla, after a successful bid during her foundation's charity drive.
Princess Charlene donated the Tesla Model S P85 to her foundation in South Africa to auction off as part of its #Strongtogether fundraising event, launched in mid-June.
Other items up for grabs included a pair of signed bobsledding shoes worn by Prince Albert when he competed in the 2002 Winter Olympics and a portrait of Princess Charlene painted by Conor McCreedy.
Money raised from the auction will be used to support individuals in South Africa who are impacted by the Covid-19 pandemic.
The lucky bidders were announced this week by the Princess Charlene of Monaco Foundation South Africa, with Jean-Paul Goodwin, Managing Director of Monaco-based Design Centre, taking the top item.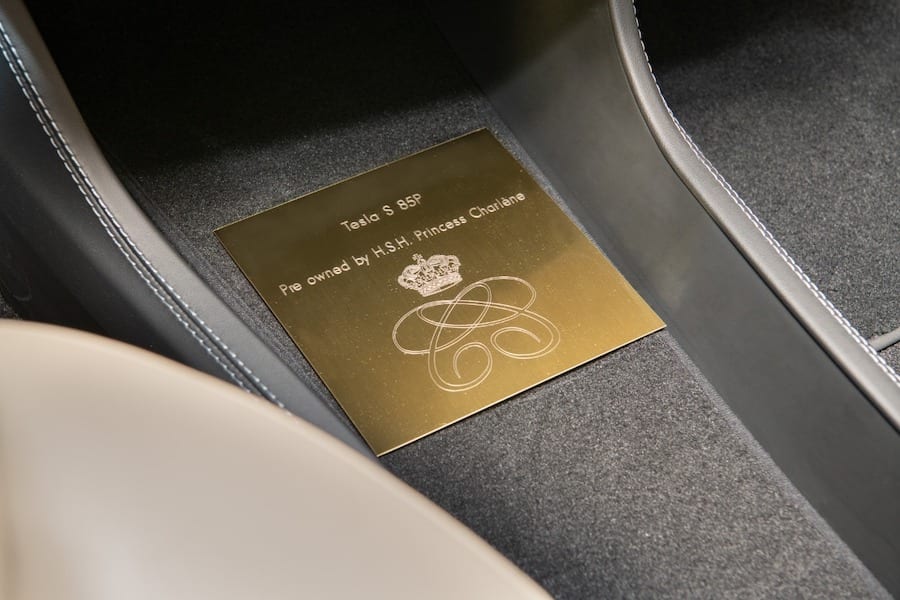 The car was reportedly a gift from Prince Albert II of Monaco in 2015 and was held "very close to her heart". It features a gold plaque officiating the vehicle as the former property of Princess Charlene.
"We saw an article about the auction on Monaco Life and we've dreamed about having a Tesla ever since they were launched, but we have never been in a position to acquire one for ourselves up until now," Jean-Paul Goodwin told Monaco Life. "Not only did we want to bid on the Tesla but primarily we wanted to show our support for the Foundation and its life saving work."
The Princess Charlene of Monaco Foundation was established in 2012 to help save lives by raising awareness about the prevention of drowning and teaching children how to swim.
The Princess' next major project is 'The Crossing: Calvi-Monaco Water Bike Challenge', an ambitious 180-kilometre adventure across the Mediterranean. It will entail two teams of four internationally renowned athletes taking turns biking from Calvi in northwest Corsica to the Yacht Club of Monaco.

This week, the Princess shared a video of her training for the September challenge. Earlier this month, she was joined by UFC lightweight champion Conor McGregor, who will also be competing in the upcoming challenge.

Related stories:
Boxer and Princess team up for charity
Princess hands over car for charity auction